Martyn James: Caravanners have good case for a site refund
When I'm out and about meeting people and helping sort out complaints, there are two subjects that people always mention – pets and caravans. So when reports came out recently that hundreds of people were struggling getting refunds from caravan parks, it was clear that lots of people were going to be seeking help. Here's an overview of your rights in this area with the legal view from top solicitor Gary Rycroft.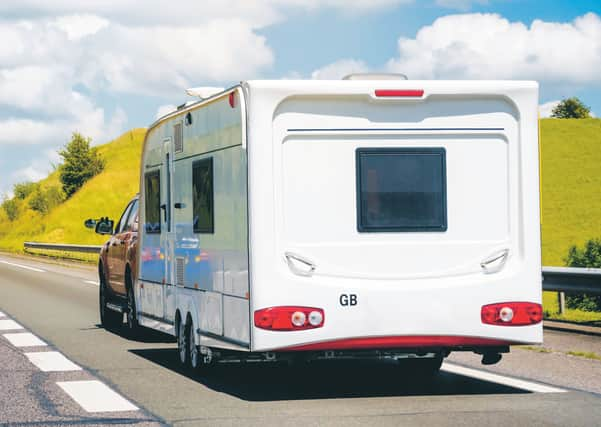 What's the problem with caravan parks?
Caravanning is a big deal to us Brits. It's conservatively estimated that there are 555,000 touring caravans. 365,000 caravan holiday homes and 2,500 static caravan parks in the UK alone.
The stereotype of people wobbling down the motorway with a portable caravan is rather old-fashioned. Motorhomes and caravanning are big business and hugely popular.
This year, because of lockdown restrictions, people with caravans in parks or lock-ups can't get to their vehicles – but they're being asked to pay the full annual "rent" or being declined any kind of refund. These costs can be considerable – £4,000 to £5,000 seems to be average.
Most complaints involve people who have contacted the park owners for refunds but been told flat out that the contract doesn't cover this. While some parks are small businesses, there's a lot of big businesses in this area too. Most caravan owners are pragmatic. They accept that they will have to pay for some things, like security, and maintenance of facilities, for example. But given that they can't even go to their caravans, they feel that they should be entitled to some refund.
Gary and I have tackled the top questions we're getting from frustrated caravanners.
I can't visit my caravan – but the site owners won't let me have a refund. What is the legal position?
Like loads of other issues that have arisen since the lockdown, there is no definitive legal position in this sector. But in general terms, if the caravan site is unable to provide you with the service which you have paid for then there should be some legal redress.
Most caravan sites use a standard form of licence agreement promoted by the British Holidays and Home Parks Association (BH&HPA). There is a strong argument to say that the contract has been "frustrated". In other words, caravan owners should be refunded by the caravan site owners for the period of time which the caravan pitch may not be used for.
But what if the caravan site owners say that they are still providing services such as cutting the grass and carrying out work to the caravan site in general?
A bit like the horrors of a service charge if you live in a block of flats, caravan site owners can decide on the costs they run up and pass on to their customers in the annual fees.
This may be an opportunity for site owners to carry out improvement works, but this isn't necessarily relevant nor should these additional costs be billed to the individual caravan owners. In short, there are some services you are paying for (security, basic maintenance) that the firm can't deduct from your annual bill, but they can't whack everything on. Ask 
for a breakdown of costs if you're being offered a partial refund.
Comments
Want to join the conversation? Please or to comment on this article.