'Mental health tidal wave' coming after Covid-19
Ministers are being urged to set out the full picture on suicide rates in Scotland to help tackle the looming "mental health tidal wave" as a result of Covid-19.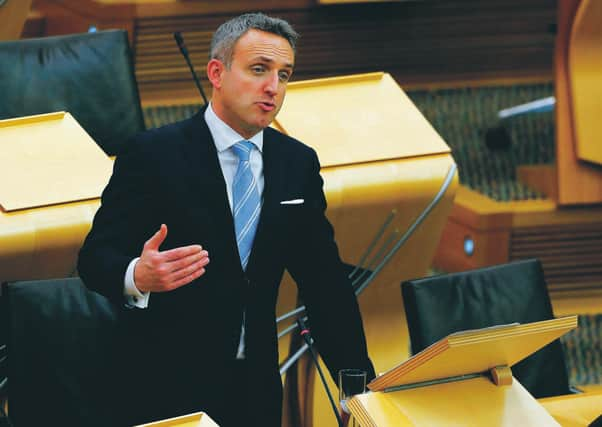 The Scottish Government was scheduled to publish official statistics on suicide covering 2019 at the end of June this year, but this was delayed due to the pandemic.
The National Suicide Prevention Leadership Group has raised concerns about the impact of the virus on mental health and called on the government to look for "emerging trends and groups at risk" in official statistics to enable preventative action.
The latest figures available show there were 784 probable suicides registered in Scotland in 2018, up from 680 over the previous year, including a 50 per cent year-on-year increase among young people.
Liberal Democrat health spokesman Alex Cole-Hamilton, pictured, is now calling for figures to be released on a monthly basis to keep on top of the situation.
"This crisis has left many feeling anxious and isolated," he said. "I fear we're going to have a mental health tidal wave on our hands and we need to be ready for it.
"Suicide statistics are published just once a year and with a significant time lag. We need to be reactive, recognising concerning trends and responding to them. I worry this lag will slow that process and understanding down at a time when we need to be acting quicker than ever before to save lives.
"I therefore urge the government to explore releasing information more regularly, for example on a monthly or quarterly basis."
Ministers have been also urged to act to bring down the backlog of Scots youngsters on waiting lists for mental health treatment, with the Covid pandemic likely to drive up demand.
"The Scottish Government needs to put in place a transformative plan to both meet the pre-crisis backlog of people waiting for help and the likelihood of heightened demand. That should start with picking up the pace on workforce expansion."
Carolyn Lochhead of the Scottish Association for Mental Health (SAMH) backed the calls for more data to be made public.
She said: "It's clear that the need for mental health support will be substantial in the months and years to come. We will need robust data to inform our response, and we would like to see a publication date for the next set of figures."
The National Suicide Prevention Leadership Group has said that support services should be enhanced to deal with a potential "increase" in Scots seeking help as a result of lockdown.
A Scottish Government spokeswoman said: "Suicide prevention continues to be a priority and this statement highlights our efforts to mitigate the effects of the pandemic on people's mental health.
"Work is already under way to improve suicide and self-harm data in partnership with Public Health Scotland and the Academic Advisory Group of the NSPLG.
"We are working closely with all health boards to support mental health staff to maintain quality of services.
Comments
 0 comments
Want to join the conversation? Please or to comment on this article.