Only one in four people feel safe enough to return to Scottish pubs: survey
Only one in four people feel safe enough to return to newly reopening pubs and restaurants, a new survey suggests.
Polling conducted by the Royal Society for Public Health (RSPH) also reveals a major challenge in convincing the public to return to the High street, as more businesses reopen.
The YouGov poll also suggested people may continue with some activities from home – such as haircuts and workouts. More than 2000 people were surveyed UK-wide, including 176 in Scotland.
Christina Marriott, Chief Executive of RSPH, said: "The pandemic has drastically changed the way we shop and relate to our local area. A vibrant high street is vitally important for the wellbeing of local communities, but it is clear the public feel unsafe using them to the same extent as before lockdown, and will do for some time yet.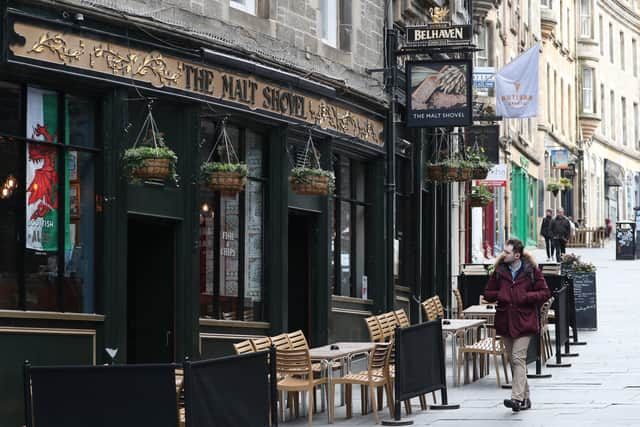 "Covid-19 has exacerbated the challenges facing our high streets, which have been on a gradual decline for years. As we emerge from lockdown, we must use the opportunity to rethink how we use and support our high streets."
Comments
Want to join the conversation? Please or to comment on this article.