Scots holiday firm referred to watchdog over Covid-19 refund refusal
A Scottish holiday lets business has been referred to the competitions watchdog after customers complained that it had refused to refund them for holidays cancelled due to the coronavirus outbreak.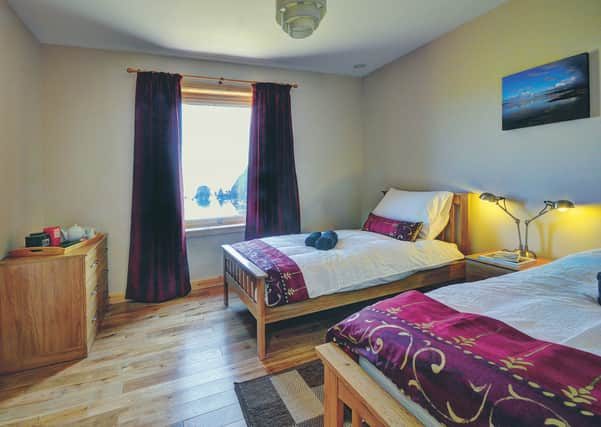 Holidaymakers who had booked through LHH Scotland, based in Dingwall in the Highlands, have contacted Scotland on Sunday to complain that they have not been refunded after their breaks were axed due to the lockdown, with some losing hundreds of pounds.
Some were offered the chance to rebook their holidays, but did not want to – or were not able to commit to a new date due to issues related to the outbreak. Others say they were told they could not rebook, but still had to forfeit their deposit.
They have now referred the company to the Competitions and Markets Authority (CMA), as well as writing to Scottish Government tourism minister Fergus Ewing for help.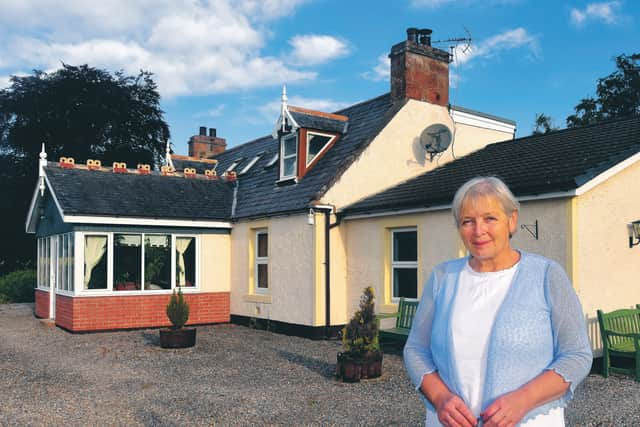 Holiday accommodation providers which fail to give a full refund to customers could be in breach of the law and companies which do not comply could face court action. However, LHH Scotland claims that due to the agency structure of the firm, she is not under the same legal obligation to provide a refund as other holiday let firms.
LHH Scotland owner Wynne Bentley said that the legal structure of the company, which acts as an agency, rather than a holiday letting company, means that the holidaymakers' contracts are with the owner of each individual property, rather than with the firm.
She claimed the company's lawyers, Wright, Johnston & Mackenzie in Inverness, have established that the company is not bound to the CMA regulations and said she had worked with individual property owners in a bid to establish the best outcome for both them and the holidaymakers.
She said: "I really do understand the customers' difficulties. But we are a bridge between customers and owners. If the CMA came back to us and said, 'This has to happen', we would go back to the owners and the customers. But at the moment, if I was to act otherwise, if I had decided to take the money back from the owners and refund all of the bookings, I would be facing a lot of legal cases under agency law."
She said that 1,800 holidays had been moved to next year at no extra cost, while more than 4,000 others had successfully claimed on travel insurance and recouped the cost of the holiday.
Customers also complain that they have been blocked from posting negative reviews on LHH's Trustpilot page, with the company claiming they are "defamatory", while it has closed its Twitter and Facebook accounts.
Bentley said that LHH Scotland had noticed a problem with one-star reviews from people who the firm believes have not stayed in its properties and was investigating the reviews.
The Competitions and Markets Authority (CMA) has recently taken action against major holiday lettings firms Sykes Cottages and Vacation Rentals and forced them to reverse their policies of refusing to give refunds to customers. Other large firms, such as Airbnb, have also had full refund policies.
It said it was unable to confirm whether complaints had been made about a specific company until they were progressed to a later stage, but said it expected "all companies" to follow in the footsteps of Sykes Cottages and Vacation Rentals, which are now offering full refunds to consumers, following enforcement action from the CMA.
Chief executive Andrea Coscelli said: "Consumers are still having to recoup their losses from cancelled holidays. The CMA has shown it will act to protect consumer rights and enforce consumer law. Businesses must now do the right thing or risk similar enforcement action themselves."
A Scottish Government spokesman said: "We are encouraging businesses to be as flexible as possible with future booking arrangements so that visitors are able, if they wish, to retain their bookings and enjoy their visit to Scotland at a later date.
"However if customers wish to seek a refund, then we would encourage businesses to provide it, in line with advice issued by the Competition and Markets Authority."
Richard Tadman, from Huddersfield, had booked a holiday on the Isle of Lewis with LHH Scotland with his wife, Judy, and two friends for the beginning of July.
"We paid a deposit when we booked the holiday in September, then the rest in January, a total of £902. When lockdown began, I got an email from LHH saying we had cancelled our holiday. I immediately wrote back and said we hadn't cancelled our holiday, that they were in breach of contract and needed to refund us – but they told us we had to claim through our insurance, which we didn't have.
"Two days before we would have been due to leave if it hadn't been cancelled, Nicola Sturgeon relaxed the rules and LHH sent us an email saying that one household (out of the two) could go. It was impractical and ridiculous, we had planned the holiday as a group – which of us would go? There was the added problem that although we had ferry bookings, the ferry companies were only running at reduced capacity, so we probably wouldn't have been able to get there.
"They are really being quite aggressive when we try to contact them about it, there is no suggestion of meeting us halfway. I have a four-page document from their lawyers.
"My wife and I are both retired, so losing £900 is not a small thing."
Comments
 0 comments
Want to join the conversation? Please or to comment on this article.