The huge changes we can expect in post-lockdown shopping
The legacy of the coronavirus outbreak could change the face of how consumers shop for good, even after the threat of the virus has gone, experts have claimed.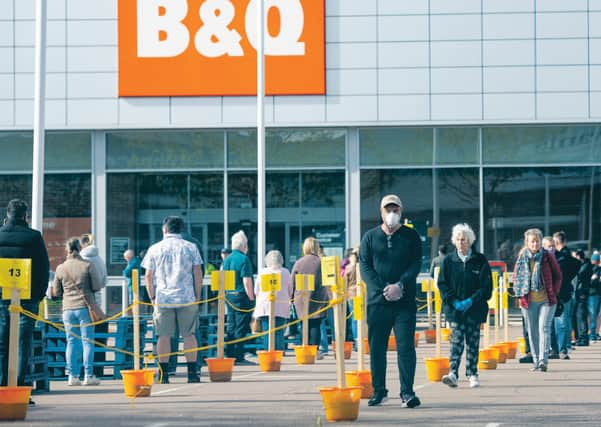 An acceleration of online shopping, boosted by the temporary closure of high street stores, could change people's shopping habits permanently, while the previous trend for keeping customers in store for as long as possible will have to be ditched in the coming months and could get people out of the habit of browsing permanently.
Major retailers including John Lewis have admitted not all of their shops will re-open post-lockdown and some are likely to close for good, while Marks & Spencer this week warned of a post-lockdown overhaul dubbed internally as "never the same again".
Graham Soult, retail consultant at CannyInsights.com, said the emphasis on "experience" shopping would disappear while the virus remains a threat – and may never return.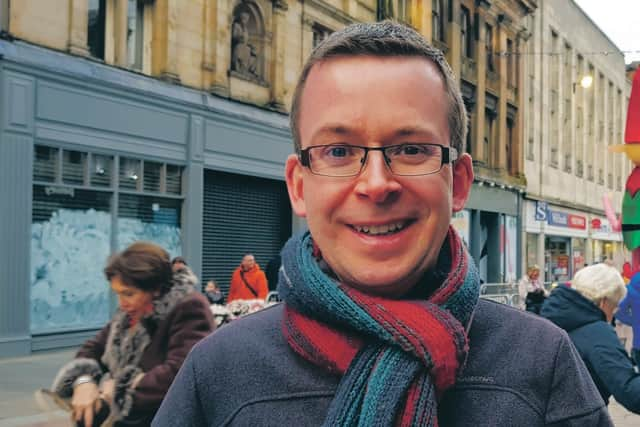 In the past few years, shops have created ways to encourage people to stay in store for as long as possible through incentives such as free drinks or in-store events to increase browsing time and create a connection with the retail outlet.
Soult said: "Over the last few years, we have had all this emphasis on experience and in-store theatre, playing to all of the emotions and trying to offer things in bricks and mortar stores which you can't do online. This has made good sense until now.
"If you think that things aren't going to return to complete normality for some time, people are going to start expecting different things from their shopping experience.
"It may still be about the consumer experience, but the criteria will be quite different. At the moment, it is all about, 'Is it safe? Is it easy?' Even once this is all completely over, and people can shop and interact and socialise normally, it will take a while to get back into the habit of that kind of thing and some people may, even if they are told it is safe, no longer feel it is appropriate to do so."
Last week, John Lewis chief executive Sharon White said she would not rule out the permanent closure of some department stores and admitted that online is "going to be a bigger deal".
Meanwhile, M&S said it will change ways of working "permanently", saying that the crisis has "created a very different way of working and rapid learning for the business at all levels".
Department stores have already suffered from changing consumer habits before the coronavirus crisis hit and look likely to be among the last types of shops allowed to open once the lockdown is lifted.
Meanwhile, supermarkets are likely to continue measures to curb the spread of the virus – such as encouraging people only to touch items they plan to buy and social distancing in stores for the foreseeable future. Sainsbury's this week said that two metre social distancing in queues to get inside shops would continue until at least September.
Previously, shoppers were often encouraged to handle goods to decide whether or not to buy them.
Leigh Sparks, professor of retail studies at Stirling University, said consumers were unlikely to return to physical shopping from their move online.
He said: "Online has undoubtedly had a boost that it has never had before and people have realised it can work. We've seen convenience stores move into delivery and farmers' markets getting on the internet.
"I think in the future, people might try to do more shopping online if they can get it in the future as they have tried it under lockdown. Tesco has added an extra 22,000 delivery slots this week alone – there is a massive change in supply and demand."
Tesco chief executive Dave King this week said shoppers were returning to the single weekly shop of a decade ago, which in recent years has been ditched in favour of multiple visits per week to a range of retailers. He said that the number of transactions at the chain in April nearly halved, but the size of the average basket had doubled.
However, experts believe customers are increasingly looking to find a personal touch – albeit online.
Sparks pointed to smaller suppliers, such as charcuterie firm East Coast Cured in Edinburgh, which has expanded into online delivery boxes which include goods such as eggs and flour as well as their high-end charcuterie.
He said: "These companies previously sold their goods at markets such as the Edinburgh Farmers' Market or Bowhouse [in Fife]. When those closed, they look to going online and now the farmers' markets are moving to delivery boxes. They have created new channels which they have opened up."
Soult said that the increased community spirit generated as a result of the outbreak is also likely to see people turn to their local high street, with independent shops set to benefit long-term.
"If you look at the independents, they are coming out of this in many ways as the winners," he said. "And elements of that will certainly sustain. They are generally doing quite well and being creative. They are sharing their stories."
Comments
 0 comments
Want to join the conversation? Please or to comment on this article.