Why is Melbourne back in lockdown? State of disaster declared in Victoria - what restrictions will be imposed in Australia's state
Australia's second largest city is to be put under a tougher lockdown for six weeks after a recent surge in coronavirus cases
The Australian state of Victoria has declared a state of disaster following a recent surge in coronavirus cases.
The state capital of Melbourne is now facing more extreme lockdown restrictions in an effort to minimise the risk of any further spread.
Here's what you need to know.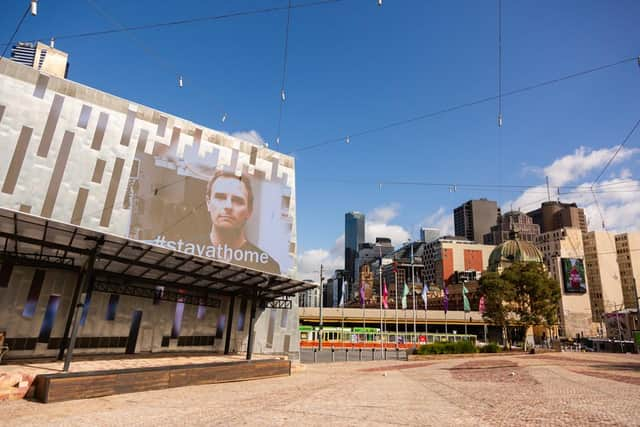 Why is Melbourne back in lockdown?
The south-eastern state of Victoria has faced some of Australia's toughest lockdown measures, and was among the most reluctant to lift its restrictions when the worst of the outbreak appeared to have passed.
But as restrictions across the country have started to lift, Melbourne has seen more extreme lockdown measures imposed.
The virus has resumed spreading at an alarming rate in Victoria's capital, and the nation's second largest city, resulting in a state of disaster to be declared.
On Sunday (2 August), Victoria reported 671 new coronavirus cases and seven deaths. The increase in cases brings the total infections in Victoria to more than 11,550 and over 120 deaths.
Under new lockdown rules, which came into effect at 18:00 (08:00 GMT), residents of Melbourne are now subject to a night-time curfew. There will also be further restrictions on residents' ability to leave home.
The state had been gradually easing restrictions before the spike in cases over the last fortnight, but now has hundreds of active cases, while other states and territories have only reported a small number of new infections.
The outbreak has resulted in tougher and more divisive measures that have sparked anger and arguments over who is to blame.
What measures have been imposed?
Five million people in and around the city of Melbourne have been ordered to go back into lockdown for the next six weeks.
Residents will be restricted to their homes and will only be permitted to leave for essential reasons, such as for work and exercise.
The night-time curfew is being implemented across Melbourne from 20:00 to 05:00, with the only valid reasons for leaving home during these hours being for work, medical care or care-giving.
Melbourne residents can only be shop and exercise within 5km (three miles) of their home, while outdoor exercise will only be permitted for one hour at a time. Additionally, only one person per household is allowed to shop for essentials at a time.
All students across the state are returning to home-based learning and childcare centres have been forced to close.
Restrictions will also be tightened across regional Victoria from Thursday (6 August), with restaurants, cafes, bars and gyms closing from 23:59 on Wednesday (5 August).
The new restrictions are tougher than those that were initially imposed when the city was initially locked down in March.
Explaining the situation, Victoria's State Premier Daniel Andrews said: "We are in many respects in a more precarious, challenging and potentially tragic position now than we were some months ago.
"We are on the cusp of something very, very bad if we don't take these steps.
"I think a sense of complacency has crept into us as we let our frustrations get the better of us."
Will anywhere else be locked down?
The recent surge in cases has prompted Victoria's neighbouring state of New South Wales to announce it will close its southern border in an effort to prevent further spread of the virus.
NSW police will close the Victoria border on Tuesday (7 July), but some flights and train services will continue to operate for travellers who are given permits and exemptions.