The last three remaining residents of Mo Dhachaidh care home, in Ullapool, were transferred on Friday, leading Lochbroom community around Mo Dhachaidh to begin fighting to secure social care in the area.
The facility is one of only two nursing care homes in the entire north west coast area, from Kyle of Lochalsh in the south to Durness on the north coast.
Topher Dawson, chair of the Lochbroom Community Council (LBCC), says he has received "messages of concern" from community councils in Kyle of Lochalsh, Durness "and all points in between"- a stretch of 100 miles.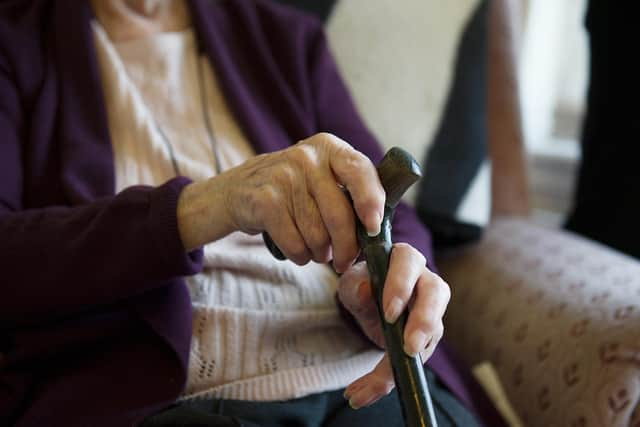 "As chair of LBCC I have convened a local group of concerned residents to campaign on behalf of the wider north west coast. We are extremely concerned about the shortage of nursing care beds locally and in the whole area, which means that if beds are available anywhere in the Highlands, vulnerable people are sent miles away from their home area.
"We had a well attended local public meeting, which gave us a clear mandate to require Highland Council to commission NHS Highland to re-open the home. Highland Council recently bought Main's House Care Home in Netwonmore as it was in administration, and we are calling for it to do the same here."
Davie Mackenzie, a local businessman who owns the Deli-ca-sea Fish and Chip Shop in Ullapool, said: "If you live in Lochinver, or further up the country in the very rural outlying areas, you've easily got a two-hour drive each way just to get to Inverness. If they're relying on local transport, that makes it nigh on impossible.
"There's the cost too. We're all under pressure from the cost of living. We feel, as a group, it's a very serious situation."
A letter published by campaigners reads: "Our ageing population is already severely socially disadvantaged due to scattered settlements, with almost no public transport and critically under–resourced health and social care provision.
"Regular visits from further away by family and friends will be almost impossible, especially from those who work or have no car. The impact from this lack of contact will be distress and isolation on all sides."
In response, a spokesperson for NHS Highland said: "NHS Highland and Parklands are working closely together to ensure the best possible outcomes for residents at Mo Dhachaidh. Our primary aim is the care and wellbeing of the residents in the care home and we are working with Parklands to ensure their continuity of care and put in place alternative and appropriate care provision."
Ron Taylor, managing director of Parklands Care Homes said: "Our priority has always been the safety and well-being of the residents. While we are desperately sad to lose them, we take some comfort from the fact that they have been safely transferred to new homes where they will continue to receive the care they require.
"I know that our decision to close Mo Dhachaidh has been a disappointment to many in the community. It is not the outcome we would have wished for."