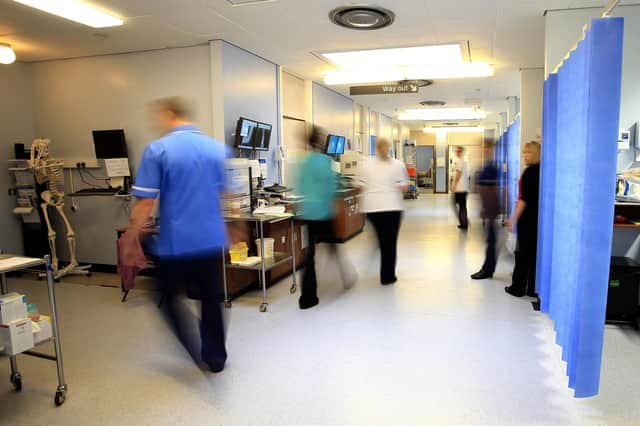 Polling conducted by the Liberal Democrats across the UK shows that among those who said they have tried and failed to get a face-to-face GP appointment, one in four self-prescribed medication online or at a pharmacy without GP advice.
It comes as a senior health official called for the Scottish and UK governments to declare "a national NHS major incident" and develop a four-nations approach to the crisis impacting all areas of the health service.
According to the poll today, one in four in Scotland have tried and failed to get a face-face GP appointment in their local area over the past 12 months.
Andrew Buist, chairman of BMA Scotland's Scottish GP committee recently warned that Scotland was "sleepwalking into the death of general practice", while a third of GP practices reported vacancies during 2021/22. He has also warned that Scotland is now approximately 1,000 GPs short and that "this means there is less GP capacity available to care for the people of Scotland than at any point since 2009".
Scottish Liberal Democrat leader Alex Cole-Hamilton said: "Face-to-face GP appointments have become almost extinct in some areas of the country.
"We now have the devastating situation where people are left treating themselves or even self-prescribing medication because they can't see their local GP.
"The people of Scotland are justifiably proud of our NHS, but years of SNP mismanagement and neglect of local health services has left millions unable to see their GP."
Meanwhile, Dr Tim Cooksley, president of the Society for Acute Medicine (SAM), called yesterday for a UK-wide approach to the health crisis meaning all four UK nations would coordinate their response and allocate resources.
"The current situation in urgent and emergency care is shocking," said Dr Cooksley.
"It is in a critical state for patients and it is an extremely difficult for healthcare staff who are unable to deliver the care they want to.
"Political leaders across the UK need to listen, meet urgently and accept the need to declare a national NHS major incident.
"The outcome must be a four-nation emergency strategy which results in short-term stabilisation, medium-term improvement and long-term growth – the grave situation we are in means it will be a long journey.
"Sustainable workforce and capacity plans are required urgently to boost morale among staff and patients – as we have long called for – and we now need to see action."
It emerged last week that NHS Grampian staff had been asked to give up annual leave to help the health board which is facing an "extreme level of pressure". NHS Lothian reported its hospitals at capacity and urged families to help care for patients waiting for care packages.
A&E waiting times performance hit another record low last week, with just 55 per cent of patients seen and subsequently admitted, discharged or transferred within the four-hour target.
Health Secretary Humza Yousaf said this winter would be one of the "toughest winters in the history of the NHS".
He said: "Covid backlogs, rising cases of flu and Strep A, delayed discharge, and a cold snap are all compounding the usual pressure on healthcare services at this time of year – making this one of the toughest winters in the history of the NHS.
"Our £600m winter resilience plan is recruiting 1,000 extra staff, pumping £45m into the ambulance service, and expanding home care capacity to help ease pressure on A&E departments.
"We are also encouraging families and carers to help patients home where possible – getting them in a comfortable setting and freeing up space in hospitals."
Responding to the Lib Dem poll, a Scottish Government spokesperson said: "There are a record number of GPs working in Scotland, with more per head than any other country in the UK. Trainee recruitment last year was the most successful year of any of the last five, with 98 percent of GP training posts filled and we are committed to 800 additional GPs by the end of 2027.
"To support GP practices, we have recruited more than 3,220 healthcare professionals since 2018 and are committed to investing at least £170m a year on growing primary care multi-disciplinary teams."