'I was embarrassed of my smile, now I'm proud of it' - Edinburgh 10-year-old calls for more awareness of dental condition
A 10 year old girl from Edinburgh is campaigning for more awareness of a dental condition which makes teeth appear yellow, and in some cases chipped.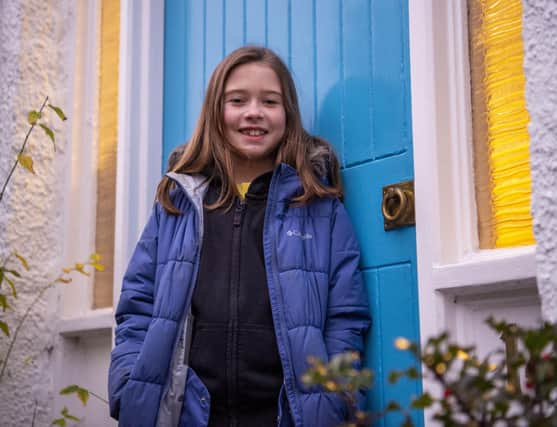 Eilidh Leheny, who has Enamel Hypoplasia, said lack of awareness of the condition makes people think she 'just doesn't brush her teeth', making her feel self-conscious at school.
She thinks models and actors should not feel pressure to have their teeth whitened, as it creates false standards for everybody else.
"I'm proud of my smile, everyone lights up when they see it," Eilidh said.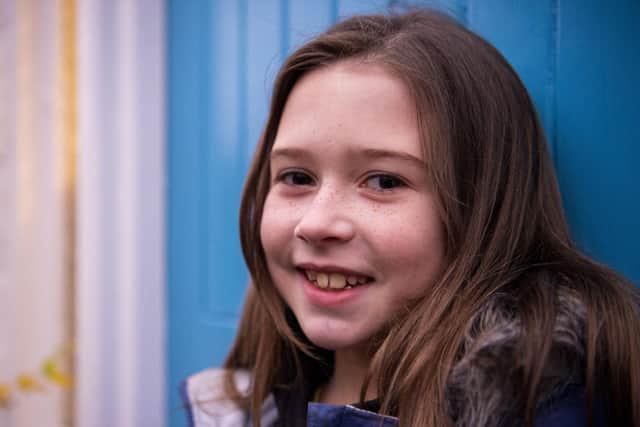 "The lollipop lady at my school actually said my smile brightens up her day."
Enamel Hypoplasia is a tooth defect resulting in a very thin layer of enamel on teeth, meaning they become discoloured and can decay.
It has a variety of causes and dentists don't know why Eilidh has it, but have suggested it may be traced back to before birth.
Eilidh was diagnosed with the condition when she was around seven years old, as her adult teeth began appearing.
She was "very upset", according to her mother, Kelly, 39, and felt self-conscious about her teeth, especially when other children at school teased her about them.
She begged to have her teeth whitened, which could not be done at her age. But through encouragement from her family alongside lessons around body image at school and at girl guides, Eilidh has grown in confidence.
"I always knew I was different from other people but then I decided a year ago in P5 that I was going to think positive, and it worked," she said.
"I know a few other people who have it and I just want to say that it makes everyone unique and special. They don't need to worry, because their teeth make them different in a good way."
Ms Leheny said that while in some cases only the molars are affected, all of Eilidh's teeth have suffered due to the condition.
"She had children at school saying things like 'you eat too many sweets, that's why you've got yellow teeth'," said Ms Leheny.
"She was always trying to explain it to people so I think that's why she's so keen about this. And in society as well celebrities get their teeth whitened, and she wants to say it's ok, you don't have to do that.
Children with Enamel Hypoplasia sometimes experience pain from the decay involved, but Eilidh has so far only reported tooth sensitivity.
She will need significant dental work later in life, both because of the Enamel Hypoplasia and due to a different condition which means she does not have a full complement of adult teeth.
Eilidh's younger sister Maisie, 5, used to comfort her when she felt worried about her teeth, Ms Leheny said, assuring her she would still be able to make friends despite the condition.
Now Maisie looks up to her older sister's outspokeness, as in addition to body image Eilidh also wants to raise awareness of climate change, taking inspiration from Greta Thunberg, and has been learning about girl's education in Pakistan.
A message from the Editor:
Thank you for reading this article. We're more reliant on your support than ever as the shift in consumer habits brought about by coronavirus impacts our advertisers.
If you haven't already, please consider supporting our trusted, fact-checked journalism by taking out a digital subscription.