According to Public Health Scotland (PHS), infections caused by Group A streptococcus (GAS) have been increasing in Scotland in the past two months.
Whilst GAS infections, which commonly present as scarlet fever, are common, the more serious Invasive Group A Streptococcal (IGAS) infections are rare.
PHS has received reports of eight IGAS cases in children under ten years old since the beginning of October.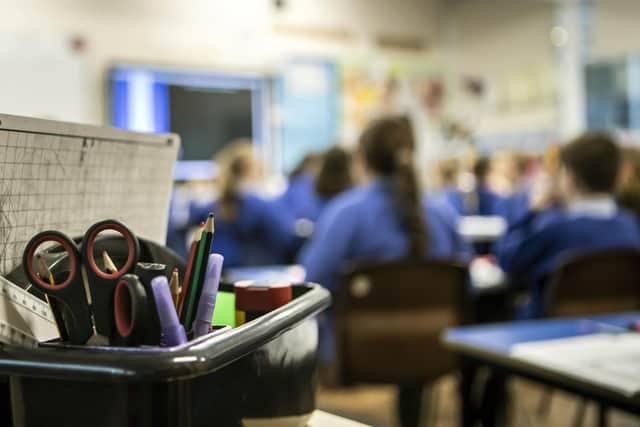 There have been no reported deaths in this age group in Scotland this season. However, at least nine children have died due to strep A complications in the wider UK since September.
A pupil at Morelands primary school in Waterlooville, Hampshire, became the eighth child known to have died with the invasive form of strep A. On Tuesday it was reported a ninth child had died in Northern Ireland.
The UK Government is considering distributing antibiotics to primary schools as a preventative measure.
When asked about the prospect of antibiotics being given to Scottish schoolchildren as a preventative measure, Mr Yousaf told the Scottish Parliament: "What I would say is the levels of GAS infection that we're seeing of Group A strep is not invasive, and those cases are mild.
"The levels we've seen have not been at, or exceeded, the peak levels that we've seen in previous year, and thankfully we've not seen any deaths so far in Scotland. But we're not complacent. We do expect cases to rise over the coming weeks and hence why I've asked clinicians to give advice about this very issue."
Mr Yousaf also confirmed to the Parliament that PHS had issued an alert to health services in Scotland, "to be aware of the incidence and potential severity" of GAS and its complications.
According to the health secretary, this guidance includes setting "a low threshold" for prescribing antibiotics such as penicillin to children presenting with symptoms of GAS infection.
Dr Jim McMenamin, head of health protection (Infection Services) at PHS, said: "While we are seeing increased incidence of Group A strep infections at this time, complications are rare. We would encourage parents and care-givers to ensure children practise good hand and respiratory hygiene to help reduce the spread of common infections like this.
"If your child is showing signs of scarlet fever, please seek advice from a health professional as most cases respond promptly to early treatment with antibiotics."
Nick Markham, an under-secretary of State at the Department of Health and Social Care, told the House of Lords on Monday: "We have given instructions to doctors that where necessary, they should be pro-actively prescribing penicillin as the best line of defence on this, and also where there is a spread in primary schools, which we know is the primary vector for this, whether they should be working with local health protection teams, and sometimes actually look at the use of antibiotics on a prophylactic basis."
Scarlet fever usually follows a sore throat or a skin infection, such as impetigo, caused by particular strains of streptococcus bacteria.
Initial symptoms usually include a sore throat, headache and a high temperature (38.3C or above), flushed cheeks and a swollen tongue.
A day or two later the characteristic pinkish rash appears, which usually feels rough, like sandpaper.