Motability Scheme partners with British Wheelchair Basketball
Successful Paralympian and British Wheelchair Basketball player Robyn Love has achieved a lot in her life, representing both club and country in her chosen sport. Robyn is from Ayr on the west coast of Scotland and is also a proud Motability customer.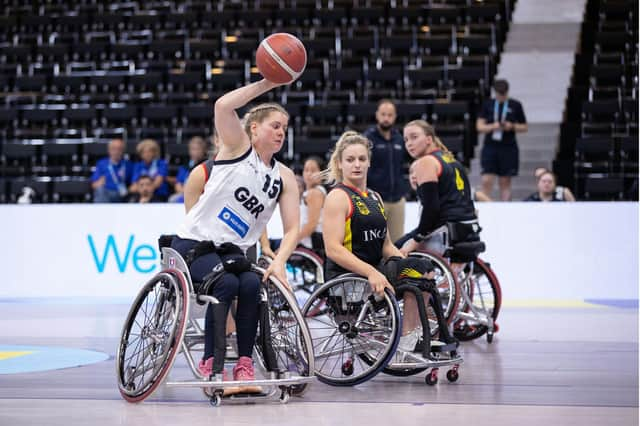 The Motability Scheme, which is run by UK company Motability Operations, provides vehicles to over 700,000 disabled people across the UK. With more than 70,000 customers in Scotland, disabled people like Robyn who receive the higher rate mobility allowance from the government, can exchange this to lease a car, wheelchair accessible vehicle, powered wheelchair or scooter. This year, Motability has added more electric vehicles to its fleet than ever before, so they can support customers as they make the switch to electric.
Robyn who was born in 1990 with a disability called arthrogryposis, a rare condition in which the muscles are shortened has proved all her doctors wrong by excelling at a range of sports throughout her school years. She has gone on to play wheelchair basketball at two Paralympic Games and European and World Championships, and currently plays for Loughborough Lightning in the Women's Premier League.
Talking about her achievements in sport, Robyn said: "I really do think that having my disability made me try harder than everyone else and made me more resilient. When I was at university and playing on the running basketball team, one of my teammates said I should try wheelchair basketball so I watched it at the London 2012 Paralympics. I got in touch with Basketball Scotland and then I got onto the GB wheelchair basketball programme. I was selected to represent GB at the Rio 2016 Paralympic Games, which was a big thing for me and for Scottish basketball."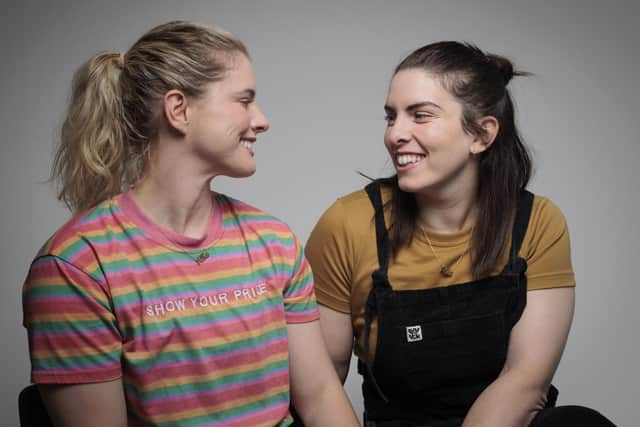 After taking a break from the sport, Robyn is now back and preparing for the Paris 2024 Paralympics, having competed in the European Championships this summer. A customer for 9 years, Motability is invaluable for Robyn when it comes to getting to training and in everyday life. This is particularly the case now that Robyn and her partner, fellow wheelchair basketball player Laurie Williams, have a young daughter called Alba who was born in April.
In April this year, Motability announced a partnership with British Wheelchair Basketball, the governing body of the fast-paced and fast-growing sport played by both disabled and non-disabled people. An aim of the partnership is to support the growth of wheelchair basketball in the UK, while also increasing knowledge and understanding of the Motability Scheme.
Lisa Thomas, Chief Marketing Officer at Motability Operations, said: "We're really proud to support the men's and women's GB teams, raising awareness of Motability with our logo on their team jerseys, and we also hope the partnership will encourage more people to get involved in this inclusive sport through their local team."
Robyn said: "I've been a Motability customer since 2014 and it has been such a positive experience for me, the Motability team is amazing and its such great value for my family. Without my car so many things wouldn't be accessible to me, and it has definitely enabled me to pursue my career in basketball. When I am travelling to basketball training and games I can also fit my day-chair in the car, as well as my sports chair. And now we have a family, the car is loaded with our basketball chairs and a car seat for our baby."
Robyn added that when they found out they were having their baby she was able to swap the Mini she had on the Scheme for a bigger family car, a seven seater Skoda Kodiaq.
"I don't know what we would have done without this car. It gives us freedom and means we can travel together, rather than going in two cars," said Robyn. "It makes our life easy which is what I think Motability is all about. It opens up a whole new world for us, letting us easily do things, like going camping and other holidays."
Discussing the partnership between Motability and British Wheelchair Basketball, Robyn said: "It's incredible. Motability is such a huge part of the lives of disabled people and the partnership shows they want to give back to the community they already support so much. I think it's really special."
Through the partnership with British Wheelchair Basketball, Motability will support its grassroots programme, 'Inspire a Generation', encouraging more people to get involved and play the sport in the UK.
Lisa concluded: "We want to tell more people about the Motability Scheme, and how it can help them access everyday life. For some, that could include access to sport that otherwise could be out of reach. The elite GB wheelchair basketball teams - the men's and women's - are performing brilliantly at the highest level and most importantly they're inspiring the next generation. Opening sport up to everyone is important, and this is a great way to remove the barriers to participation. Joining at a community club level, for example, can make a massive difference to people's mental and physical health. This partnership means we can work together to get more people independently mobile and help them into sport."