NHS Scotland: Scottish Government and Humza Yousaf can no longer indulge in whataboutery
The Scottish Government can no longer indulge in whataboutery when it comes to NHS Scotland's problems.
With the revelation that NHS Scotland's long-term waiting times are lagging dramatically behind those of England, the Scottish Government has lost one of its key deflection strategies.
Criticism of the Government's stewardship of NHS Scotland, or indeed any area of devolution, is often met with whataboutery from ministers who assure the Scottish public things are just as bad south of the border.
The comparison has always been unhelpful, and reductive – 'things could be even worse' is a sorry excuse, and it certainly isn't the vote winner the SNP seems to think it is, as recent opinion polls can attest.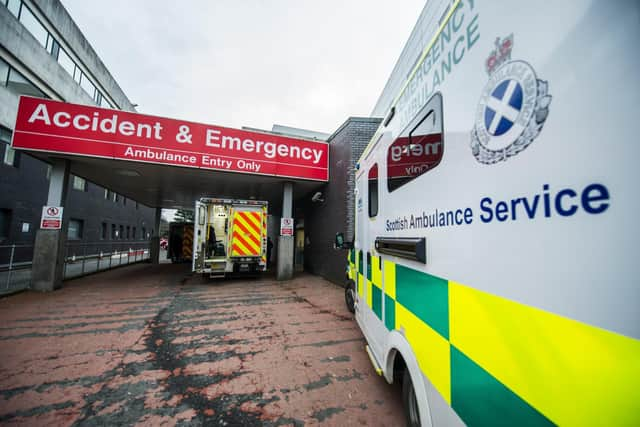 During NHS Scotland's winter crisis, as emergency departments buckled and 50 extra Scots were dying a week, then-health secretary Humza Yousaf and Nicola Sturgeon frequently pointed out that healthcare systems in other UK nations were facing similar pressures.
The duo were, of course, correct. UK healthcare systems were also witnessing harrowing scenes in their respective emergency departments, but that did not excuse the mismanagement of the independent and devolved NHS Scotland.
Figures revealed this week by The Scotsman have put paid to the SNP's whataboutery, however. The data, from Public Health Scotland, shows how Scotland's long-term NHS waiting times are "demonstrably worse" than in the south.
As of March 31, 7,849 Scots had been waiting over two years for inpatient, outpatient or day care treatment from NHS Scotland. In England just 599 were suffering through the same lengthy waits, even though England has a population ten times that of Scotland.
England's NHS also appears to outperform NHS Scotland at the 18-month mark. In England, 10,737 patients have been waiting longer than 18 months for treatment, while in Scotland, the figure is 21,681 – more than twice the number of English patients.
The whataboutery will no longer wash, but to the credit of Mr Yousaf's successor, Michael Matheson, he has never sought to use that excuse or diminish his responsibility for the nation's healthcare service.
He does now face a monumental task though – of not only reversing the decline of NHS Scotland under his now-boss's watch, but also working through a backlog of waiting times measured in years, not months, with no excuse for failure.
Comments
 0 comments
Want to join the conversation? Please or to comment on this article.