The union's Scotland director, Colin Poolman, said nurses' morale had hit "a new low" as winter pressures, an emergency care crisis, and poor working conditions have led to recruitment and retention problems for Scottish health boards.
"Ultimately, these pressures are a symptom of the 6,400 nursing vacancies Scotland currently has," Mr Poolman said.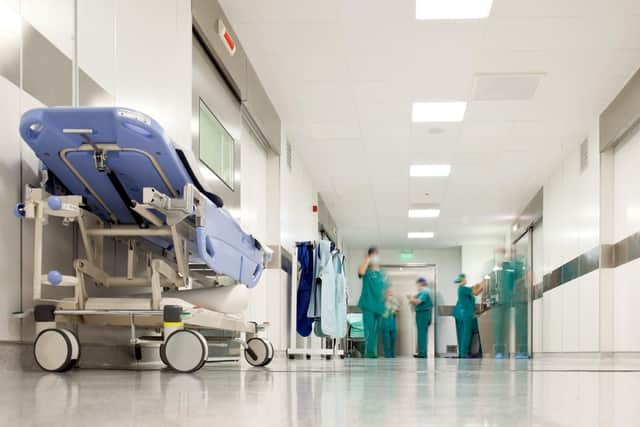 "Just over 4,500 of those vacancies are for registered nurses alone. That in itself is putting on pressure, and we see that when we talk about the pay offer.
"The pay offer was rejected by over 80 per cent of our members, and I think that's not just about pay, it's about how people feel valued."
The RCN must legally give 14 days' notice to employers before conducting strike action. Having previously announced Scottish nurses would not strike on the same days as their English counterparts – where strikes are due to take place on January 18 and 19 – it leaves the final week of January as the most likely time period for industrial action north of the Border.
When asked whether strikes would be co-ordinated with the Royal College of Midwives (RCM) and GMB Scotland members, who have also voted to conduct strike action, Mr Poolman said: "Like in all things, trade unions talk to each other, and we're pursuing similar goals.
"I can't say whether they will or they won't, but certainly we'll be having discussions, although I hope we get to the point where we don't have to take industrial action. That's where I want to be."
Mr Poolman confirmed RCN members would still provide "life-preserving cover", although vaccinations, elective surgeries and clinics will be cancelled.
"We'll be working with employers to make sure we're providing life-preserving services for the public," he said. "But make no mistake about it, there will be huge amounts of disruption if we're forced to take industrial action.
"We'll staff A&E and emergency care, that's the highest tier of care. So if you have a road traffic accident or a heart attack, we'll make sure there's life-and-limb cover.
"We'll make sure there's life-and-limb cover for emergency theatres, for example, but we'll be asking our members to refrain from working in elective theatres. Some cancer treatments also come under life and limb. If they can't be delayed by a day or two, then they too will be covered."
Mr Poolman said the conditions in hospitals were highly pressured, due to "the lack of sustained investment coming home to roost".
"Members have had just the most hideous time," he said. "It is just continuous pressure, and we're not talking about winter pressures. This is not winter pressure, it's year-round pressure.
"There's a lot of flu, and a lot of Covid, and strep A is adding to what is already a busy time.
"The system is not totally working because we don't have the community infrastructure to support discharges, therefore you get beds that are being blocked, and then that leads to the situations we've seen recently where health boards have had to ask staff on leave to come back and help.
"Ultimately, this is the lack of sustained investment coming home to roost, and we've not planned our services and our workforce for what we knew was going to be an increase in demand due to the demographic of our society."