At the risk of triggering a few midlife crises among our readers, most of us will be dead – even '90s babies like myself, assuming we only make it to the average lifespan.
At the other end of the circle of life, in 50 years' time, most Scots will have only read about Ms Sturgeon in history books, or heard it from those old enough to remember her reign during their formative years.
The deposit return scheme, the CalMac ferries, the National Care Service Bill – all of these will seem insignificant to the general public in decades to come, so will any of Ms Sturgeon's policies stand the test of time? What will be the legacy carved on the base of her faded statue – her 'Ozymandias' monument?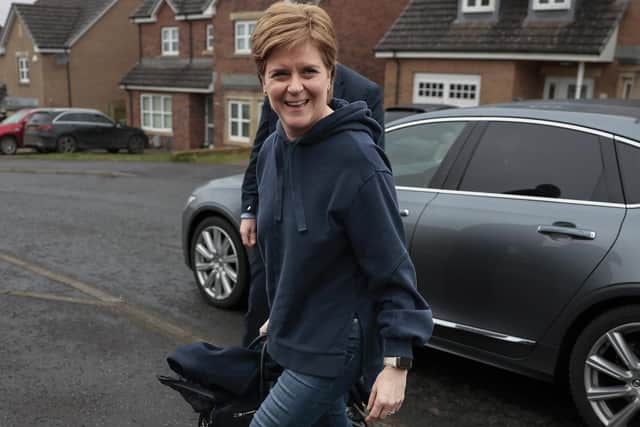 You only need to go back 50 years to experience it yourself. Stop and ask people who was prime minister 50 years ago, and what they achieved, and the average person will draw a blank.
While the cut and thrust of Edward Heath's stay in Downing Street may be fading from memory, one of his policies – the decimalisation of UK currency in 1971 – has stood the test of time.
It happened 20 years before I was born and yet I still know about shillings, and sixpence, and all that nonsense, mostly from grandparents and museums.
The same will be said, I think, of one of Ms Sturgeon's policies from before she rose to the rank of First Minister, from her days as health secretary – that of free prescriptions for Scotland.
It quickly became a defining policy of Scottish progressivism, and set a firm dividing line between the nation and its more conservatively-minded southerly neighbours. When English friends and relatives ask me about life in Scotland, it's often the first thing they mention.
The policy is emblematic of the fairer, independent Scotland Ms Sturgeon tried to, but didn't achieve. It's both an assertion of Scottish compassion and a rejection of an imagined English cold-heartedness, and in that sense it is emblematic of Ms Sturgeon's politics as a whole.