Justice Secretary Keith Brown announced the move on Sunday, amid mounting anger at reports that a second prisoner, Tiffany Scott, had seen a request to move to the women's estate rubber stamped.
It came days after Isla Bryson was initially sent to the women's prison at Cornton Vale after being convicted of two rapes – which were carried out when she was a man – before being moved to a men's prison.
After Bryson's case was raised at First Minister's Questions, Nicola Sturgeon said the prison service carried out individual risk assessments in such cases and no "formal direction" had been given by the Scottish Government.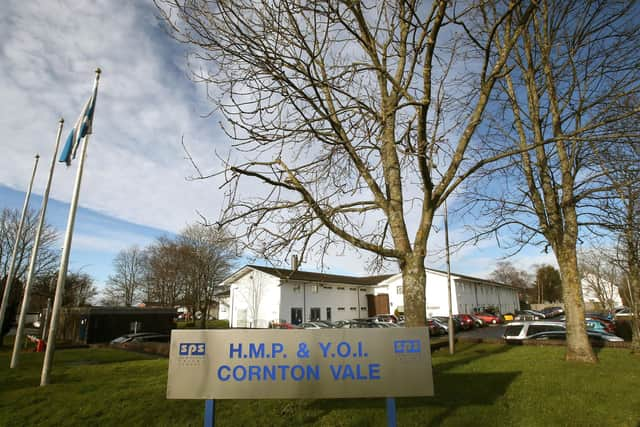 In a statement, the Justice Secretary said the measures would be in place until the Scottish Prison Service completes a review of its management of trans prisoners.
"I understand that the issue of any trans woman being convicted of violent and sexual offences is a highly emotive subject and that the public concern is understandable," said Brown.
"As the First Minister pointed out last week, we must not allow any suggestion to take root that trans women pose an inherent threat to women. Predatory men are the risk to women.
"However, as with any group in society, a small number of trans women will offend and be sent to prison. Therefore, I hope that the measures I am about to highlight will offer reassurance in the ongoing ability of the prison service to manage trans individuals and ensure the safety of all prisoners.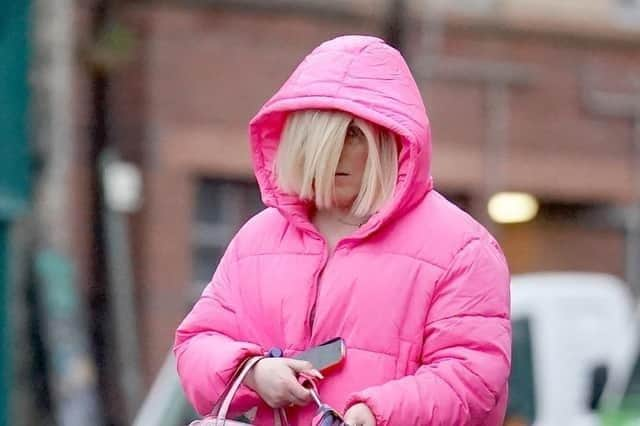 The Scottish Prison Service (SPS) said the review "will consider any history of violence or sexual offending against women, and associated risk, with a view to determining the most appropriate location for the individual to be accommodated".
"Until the review is completed," said an SPS spokesperson, "any trans individuals, with a history of violence towards women, will only be admitted to the male estate, in segregation, when they first enter our care.
"This arrangement will be progressed in line with our human rights obligations.
"Finally, our ongoing policy review will be independently assessed by experts in women affected by trauma and violence."
Announcing the moratorium of the transfer of transgender prisoners, the Justice Secretary highlighted that just 0.2 percent of the Scottish prison population identifies as trans.
"In addition, an urgent lessons learned review has been instructed in relation to the case of Isla Bryson, with any learning to be applied immediately to existing transgender cases in the prison estate," he said.
Scottish Conservative shadow community safety minister Russell Findlay called for the review to be completed "as a matter of urgency".
"After much dithering and flip-flopping, the SNP government has finally been shamed into doing the right thing," said Findlay.
"Just days ago, the justice secretary tried to pass the buck, saying decisions on trans prisoners were for the Scottish Prison Service.
"But as public anger escalated, Nicola Sturgeon was forced to intervene by ordering the removal of a double rapist from a women's prison.
"It should not have taken a second shocking case for them to ban all transfers. The long overdue SPS policy review must now be completed as a matter of urgency."
Prior to the announcement, Nicola Sturgeon was accused of "being on another planet" by Tory MSP Craig Hoy, after it emerged a second transgender convict had successfully applied to be transferred to a women's prison.
Tiffany Scott, who was previously known as a man called Andrew Burns, had her approval for a transfer to a women's facilities approved, but is understood to still be in a men's facility.
Scott is serving an indefinite sentence after admitting stalking a 13-year-old girl by sending letters from her cell.
The Scottish Prison Service says decisions about where to place transgender prisoners were made on "an individualised basis".
It follows the case of Bryson, a transgender woman convicted of two rapes before she changed gender, who was imprisoned in Cornton Vale women's prison, before the Scottish Government overturned the decision following intense political pressure.
The two cases have been used to criticise the Scottish Government's Gender Recognition Reform Bill, which was passed in December, although the UK Government has vetoed it, pending a likely legal challenge.
Scottish Labour MSPs Katy Clark and Pauline McNeill have signalled they will call for an urgent question in the Scottish Parliament this week.
"The safety of women and women prisoners is of paramount concern," said community safety spokesperson Katy Clark.
"It is very welcome that Nicola Sturgeon has said rapists should not be housed on the women's estate.
"The First Minister now needs to change the policy which was set in 2014 and to bring forward guidance as a matter of urgency to make sure this does not happen again.
"Women prisoners are a vulnerable group who have often been subjected to violence and sexual abuse including rape. It is completely unacceptable that rapists are incarcerated in women's prisons."