The Scottish Government last month issued a 'supply alert notice' for the antibiotics used to treat strep A, after a surge in cases and the deaths of at least 15 children to that point throughout the UK.
At the time, pharmacists warned the syrup versions of the antibiotics used to treat strep A in children were "temporarily in limited supply at certain wholesalers and pharmacies".
However, while there continues to be a small number of antibiotics out of stock, "overall supplies are coming through", according to the Royal Pharmaceutical Society (RPS).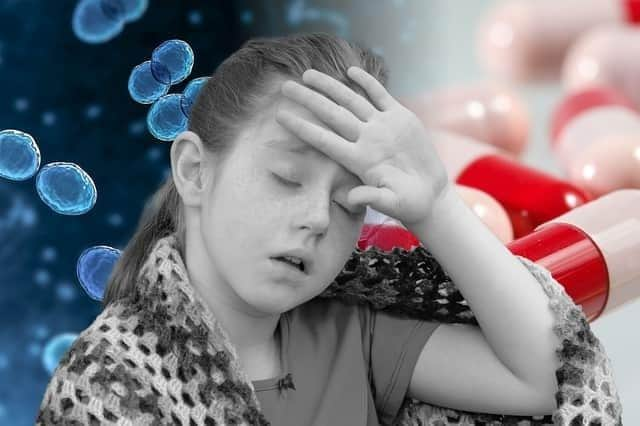 Laura Wilson, director for Scotland at RPS, said: "Pharmacists and their teams work hard on a daily basis to resolve stock issues around antibiotics and other medicines.
"At present, there are protocols in place to ensure that where there are issues with antibiotics, pharmacists can supply alternatives to ensure treatment is started.
"Pharmacy teams are at the sharp end working under enormous pressure, doing everything they can to keep patients well."
According to Public Health Scotland (PHS), infections caused by Group A streptococcus (GAS) have been increasing in Scotland since the start of October.
Whilst GAS infections, which commonly present as scarlet fever, are common, the more serious Invasive Group A Streptococcal (IGAS) infections are rare.
A spokesperson for RPS Scotland said: "Overall supplies are coming through, although there continue to be a small number of antibiotics out of stock. Pharmacists continue to work hard to source antibiotics for patients at this time and ask the public to please be patient."
The latest strep A surveillance data from Public Health Scotland shows the recent increases in cases of GAS may be declining and the more serious Invasive GAS infections remain stable and similar to previous years.
The most recent data, from the week ending January 22, shows there were 571 laboratory reports of GAS – a fall from 696 the previous week.
This compares with between 300 and 480 reports a week during peaks observed in the period since 2016.