UK reports 5,526 more Coronavirus cases - but hospital admissions go down
A further 5,526 people across the UK have tested positive for Coronavirus in the past 24 hours – but patients hospitalised with the disease are reducing.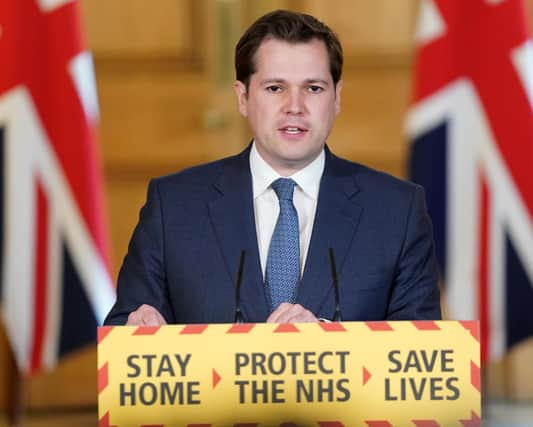 The number of people who have died in the UK with coronavirus now stands at 15, 464 – up 888 on yesterday,
UK Housing Secretary Robert Jenrick set out the latest picture of the impact of the pandemic at a briefing this afternoon.
He said: "Today's data shows that 460,437 tests for coronavirus have now been carried out across Great Britain, including 21,389 tests carried out yesterday.
"114,217 people have tested positive. That's an increase of 5,526 cases since yesterday.
"17,759 people are currently in hospital with coronavirus in Great Britain, down from 18,711 yesterday."
Professor Stephen H Powis, National Medical Director of NHS England, said: "We are seeing a reduction in the number of people in hospital with Covid 19."
Of those hospitalised with the virus, 15,464 people have now died across the UK.
The figure is up 888 since yesterday.
In Scotland, the number of people who have died with the disease rose by 56 in the last 24 hours, taking the total to 893.
"These are heartbreaking losses for every family affected," Mr Jenrick said,
He added there were "a number of positive indicators that give us hope" but stressed that the national lockdown and social distancing measures must be adhered to.
Mr Jenrick said he had "made it clear" to councils that all parks must remain open after some closed their gates in recent weeks.But he warned people must abide by social-distancing rules, and not congregate in the green spaces.He said lockdown measures were harder for those without gardens or open spaces and that "people need parks", saying they needed to be accessible for "the health of the nation".