Uncertainty over funding to boost walking and cycling 'completely unacceptable' – Scottish Labour
Delays in spending approval have put hundreds of projects on hold across Scotland
Prolonged uncertainty over the fate of hundreds of projects to encourage Scots to walk and cycle more to boost their health and the environment has been condemned as "completely unacceptable".
The schemes include free bikes and cycle training in schools to electric bike hire at workplaces, which are also aimed at helping the Scottish Government meet its hugely ambitious target of cutting traffic by 20 per cent by 2030.
More than six weeks into the financial year, local authorities and other bodies across Scotland are still awaiting confirmation that funding will continue, despite ministers' pledge to significantly increase the "active travel" budget.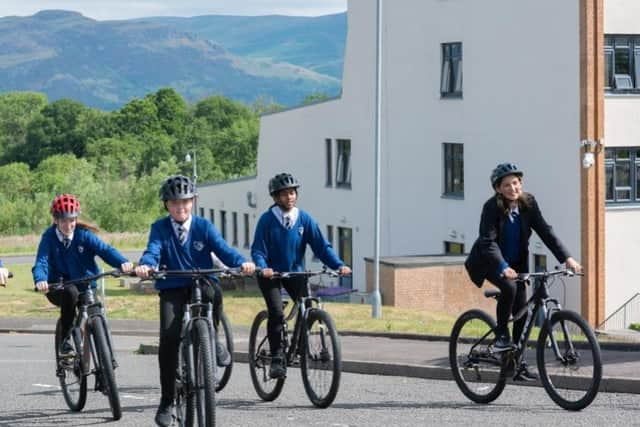 The City of Edinburgh Council is awaiting nearly £500,000 for 15 projects which include boosting cargo bike use to take vans off the road.
Ironically, the hold-up is understood to have been caused by the active travel budget being put under increased scrutiny amidst the Scottish Government funding squeeze because it is growing so much – from £139 million in 2022-23 to £189m this year and £320m in 2024-25.
Officials said on Friday that £110m of this year's budget had been approved so far.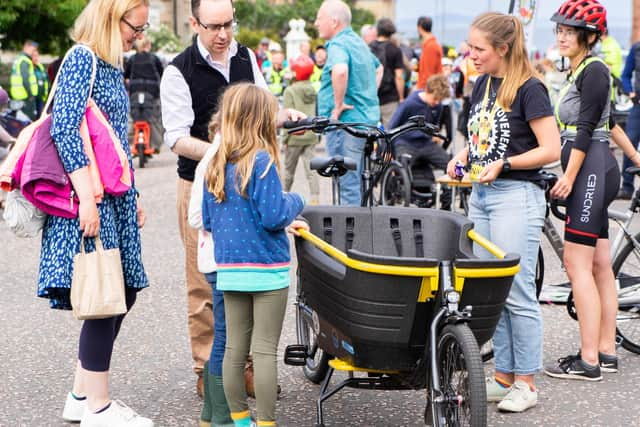 The delay has angered opposition politicians and dismayed some council leaders. Scottish Labour environment spokesperson Mercedes Villalba, who covers active travel, said: "It is completely unacceptable that vital schemes are still waiting to hear about their funding allocation six weeks into the current financial year, and will be especially worrying for workers who do not know if their jobs will continue.
"As well as its hugely positive impact on health and well being, increasing the use of active travel such as walking, wheeling or cycling for short, everyday journeys is an integral component of the Scottish Government's plan to reduce traffic on our roads."
Scottish Conservatives transport spokesperson Graham Simpson said: "These projects are vital if we are to encourage people to walk and cycle more. The SNP talks a good game when it comes to funding active travel, but to put projects on hold is not acceptable."
City of Edinburgh Council transport convener Scott Arthur said: "It's disappointing to learn that the funding continues to remain on hold. We rely on this to deliver transformational community projects to support safe, accessible and sustainable transport solutions, including in areas of deprivation."
A Scottish Government spokesperson said: "Over the last few weeks we have had very constructive engagement with our funding partners and we greatly appreciate their patience and support in providing additional information and evidence at this time of heightened scrutiny of all programmes.
"That work means we expect to be able to confirm the majority of funding for programmes very soon."
The spokesperson said some programmes had secured full funding, others had been granted 75 per cent "for now to enable additional work be undertaken to find further efficiencies", and others were still awaiting a decision.
Comments
 0 comments
Want to join the conversation? Please or to comment on this article.