Plans are taking shape to revive and re-open the once hugely-popular tidal pools in the North Ayrshire town, which were in years gone past considered Scotland's finest and attracted up to 2,000 people a day to take a plunge into the Firth of Clyde.
Now architect Chris Romer-Lee, a global expert in tidal pools, has drawn up his vision for this stretch of the Saltcoats waterfront, with similar swimming pools in Oslo and Bondi on the outskirts of Sydney helping to drive his designs.
Mr Romer-Lee has been working with Saltcoats resident and keen swimmer Irene Campbell on the revival of the pools, which closed in the 1980s, given the surge of interest in outdoor swimming during lockdown. His designs will be presented to the community at a meeting in April, with a feasibility study now complete.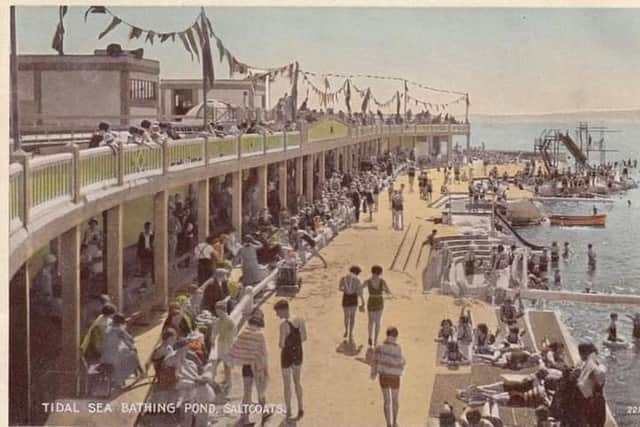 Ms Campbell, a NHS manager, said the plan was to bring free and safe open swimming back to Saltcoats, with hopes the proposed contemporary design would also help attract visitors to the town.
She said: "It's all looking really good and feels very possible, that this could get done. In 1933 when the Saltcoats pool opened, it was considered state-of-the-art, it really was. Now, 90 years later, we are hoping to bring back a state-of-the-art structure, which has been designed by a leading architect. I don't think there is anything like it in Scotland.
"We are at a very exciting stage. It has annoyed me for years that the pools have just been lying there. It was during Covid that I got a real bee in my bonnet about it. Now it's all driving forward."
Ms Campbell said final costings were being confirmed, but the scheme, which she said had the support of local councillors, "would not cost millions". Serious fundraising would soon begin, she added.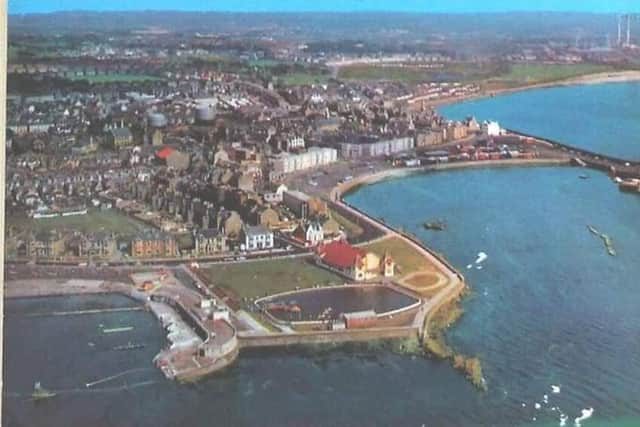 Mr Romer-Lee, founder of Studio Octopi, is recognised globally as an urban water specialist. Projects include the creation of the Thames Baths floating lido in London, the proposed reconstruction of the Peckham Lido and the restoration of the Category A Listed Tarlair Tea Pavilion in Aberdeenshire.
At Saltcoats, the 1930s pool structures remain broadly intact, with access to the water from the rocky shoreline the main focus of the design. This will be done through a series of platforms, steps, walkways and ramps to allow people to submerge safely and easily.
Mr Romer-Lee, in his feasibility study, said: "When Saltcoats' Saltpans Bathing Place was opened in June 1933, the ambition and innovation was astounding."
He added: "Constructed from concrete and painted brilliant white, the Art Deco pavilion was one of many swimming facilities built across the UK that bought the aesthetic of the Cote d'Azur to the UK before cheap package holidays took hold.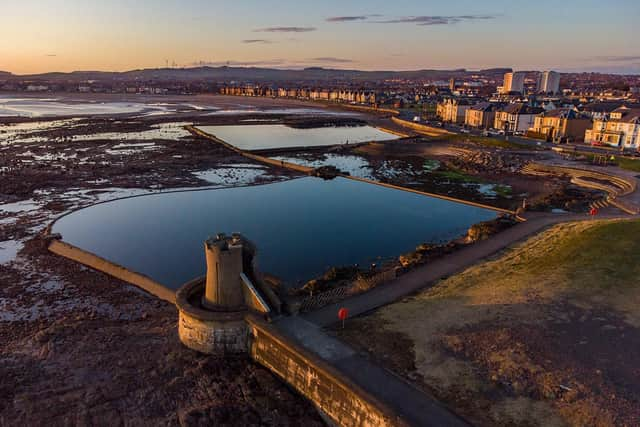 "The architecture and facilities were forward looking, embracing health and wellbeing during The Great Depression of the 1930s.
"Post pandemic, the UK is facing similarly challenging times, the cost-of-living crisis is biting, and the nation's health remains at the forefront of the political agenda. It's our belief, to safely get access to the pool requires a similarly ambitious and striking architectural solution."