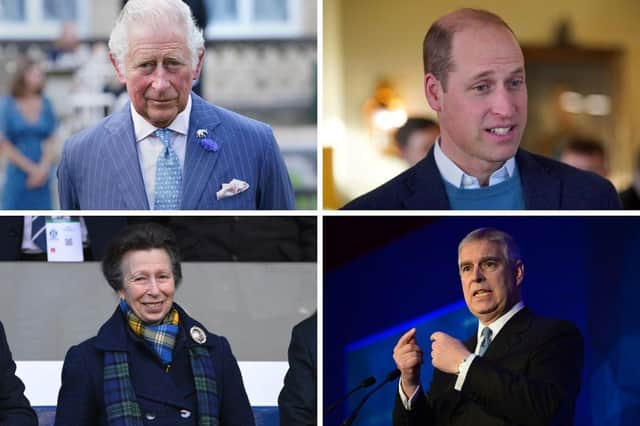 Scottish Royal Titles: Here are 13 royal titles linked to Scotland and who holds them - from Lord of the Isles to the Earl of Forfar
The coronation of King Charles III will officially make him King of Scots – just one of a number of royal titles that has links with Scotland.
The British royal family can trace their ancestry through generations of Scottish nobility back to the 14th century and Sir John Lyon, Thane of Glamis, who married King Robert II's daughter.
Meanwhile Glamis Castle was the ancestral home of King Charles' grandmother the Queen Mother, as well as being the birthplace of the his late aunt, Princess Margaret, who was the first royal baby to be born in Scotland since 1600.
And the royals love to holiday in Balmoral, in Aberdeenshire, which was created by Queen Victoria and Prince Albert as a private family retreat.
These links with Scotland are accompanies by numerous grand-sounding titles that are bestowed on the royals when they are born, married or inherit them.
Here are 13 of them, where they originated, and who currently holds them.