Now tests on the teeth of the woman, who was between 50 and possibly in her early 70s when she died, have unravelled fascinating new detail about her diet and what it may tell us about her role in her community at The Cairns on South Ronaldsay.
Analysis of the tooth has found the woman ate fish from a young age, with the result turning on its head the established thinking that Iron Age communities, even those that lived close to the sea, generally avoided a marine diet – perhaps due to taboos or social restrictions – and typically lived off the land instead.
Martin Carruthers, the site director of The Cairns excavations and a lecturer in archaeology at the University of Highlands and Islands Archaeology Institute, said recent analysis was giving The Elder some "real personality" and opening up new ideas on diet in the Iron Age.
He said: "Thanks to our collaboration with the University of York's COMMIOS project, it's wonderful to be able to peer into the early, formative years of this older woman's life and actually establish something of her biographical details.
"It was the COMMIOS project, in association with colleagues at Harvard University, that previously ascertained that she was genetically female, and the ongoing dietary and genetic studies are beginning to give her some real personality.
"It's remarkable to be able to reach back and solve a problem like the question over her diet, which was previously unclear. Now we can see that the marine foodstuffs that she ate were after all a normal part of life for her, and this allows us to move on with further investigation of the mystery over the apparent lack of seafoods in Iron Age society at this time".
The life-long fishy diet of The Elder has added further weight to the idea she may have been of high social status, a belief underpinned by the fact that her jawbone was deposited at the gigantic broch, or Atlantic roundhouse, at the heart of The Cairns around the time the community was leaving it behind.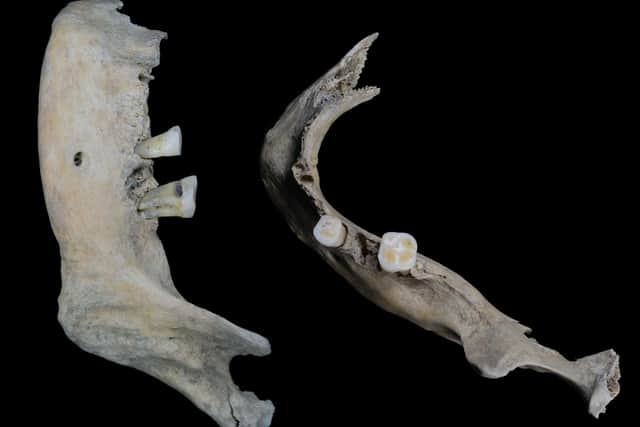 Mr Carruthers said: "It is about marking the end of the broch. That would have been a massively important event after at least 200 years. It was a really momentous act and that inclusion of the jaw bone means she must have been regarded as quite significant and intimately connected with the broch."
Mr Carruthers said her status may have been acquired given her old age, with her fishy diet perhaps a contributing factor to her relatively long life. It could also be that her fishy diet reflected her high status.
"That status may not necessarily be hierarchical. There are all sorts of other statuses. She may have been a ritual specialist or enjoyed another particular role."
Mr Carruthers said it was unusual for fish bones to show up in Iron Age middens, with diets consisting mostly of cattle, sheep, pig, hunted deer and grain.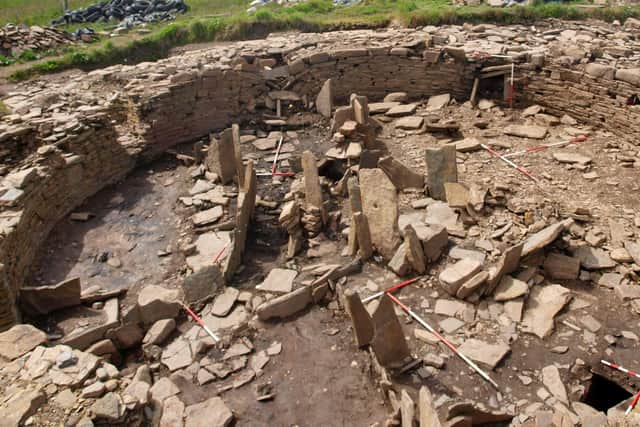 Eating fish may have been regarded as taboo or limited by social restriction, with many "strange folk tales" talking of fish being wise and having special knowledge, he added.