Now, the story of Agnes Finnie, of Potterrow Port, who was strangled and burned at Edinburgh Castle in 1645 after being found guilty of 20 charges of witchcraft and sorcery, has been told in a new book by historian Mary W Craig.
Finnie, who called herself a witch, was long known for her sharp words, threats and perhaps her stock of damp salt and rotten herring. Despite this, she remained in demand to heal children and tend to the sick in the tenements of Potterow Port, a place where doctors and ministers seldom ventured.
But as religious war, hunger and disease crippled the city, and the Kirk unleashed a series of witchcraft panics given its belief that only the Devil could be steering such darkness, Agnes' neighbours finally turned and she was arrested on charges that spanned some 16 years.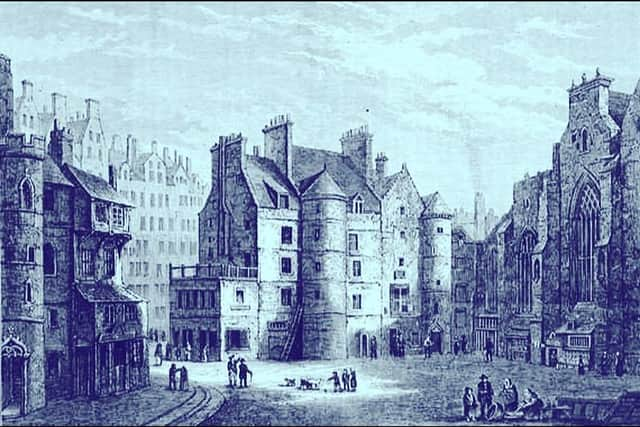 Her case was unusual given both the length of time between her arrest, prosecution and ultimate punishment – she spent nine months imprisoned at The Tolbooth – and the fact that two advocates were hired to defend her.
Ms Craig said Agnes "challenged the stereotype of the the little old woman out gathering herbs to treat children" with the case also illustrating the impact of the heavy political and religious forces at play in the capital at the time.
Ms Craig said : "Agnes was not that little old woman out gathering herbs and that's why she is interesting. We tend to go down the route of thinking that all witches were lovely and the Church of Scotland was horrible. Agnes was a bad tempered old so and so - a nasty piece of work. But if she was going to be arrested and put on trial, it should have been done properly.
"And if you don't have the background to the trial, if you don't go into that genuine chaos of the Kirk of Scotland saying 'well there you are, the Devil is out there causing war and causing famine', the whole period just comes across as really weird."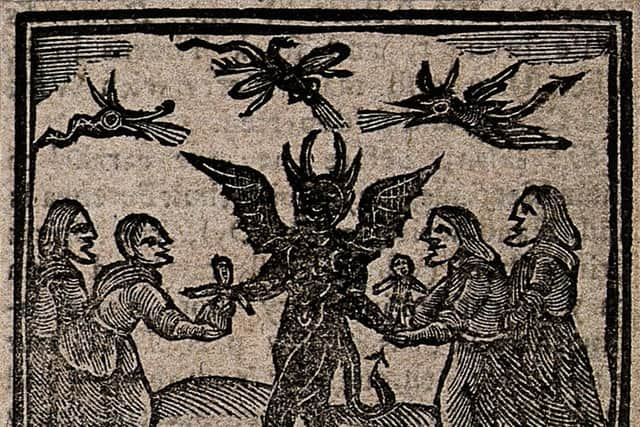 Over time Agnes' reputation darkened and there were increasing claims she caused harm. A child died after she went to tend to him. A woman suffered palsy after a row over unpaid rent. The young daughter of one of Agnes' adversaries broke her leg. One woman who complained Agnes' herrings weren't fresh was seized by a "heavy sickness" and died two weeks later.
While Ms Craig believes these injuries and illnesses occurred, she said there is no proof that Agnes caused them.
She said: "If Agnes screams and shouts and bawls at you and you turn around and trip over and break your leg, did Agnes make you fall and break your leg? If you believe in witchcraft , you are going to say 'yes she did'."
"I would argue that Agnes didn't do it – but in the mindset of the 17th Century, she did."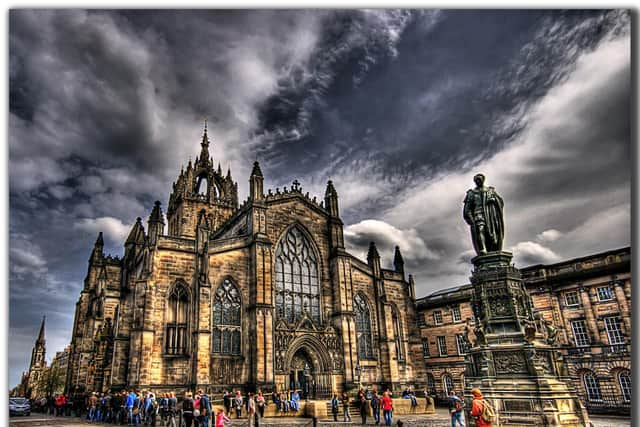 Around a mile away from Potterow Port, the Divines of the Kirk gathered at St Giles Cathedral and concluded the failure of the 1623 Lowlands harvest was a sign that all was not well with the world. The following year, city ports were locked when a plague broke out. In 1625, Charles I married his Catholic wife and the Kirk started to feel under threat from the Devil itself. The rate of prosecution of witches picked up.
Just over a decade later at St Giles, the Anglican service favoured by Charles I was read in 1637 – and a full-scale riot broke out with unrest spreading across the country. Down in Potterrow life went on, the baillies were nowhere to be seen and Agnes continued with her money lending and rabble rousing.
The National Covenant of Scotland, which listed the parliamentary statutes and liturgy of the Kirk, was signed at Greyfriars Kirk – Agnes' local – in 1638, putting it at the forefront of Scottish religious life. Illicit arms were smuggled into the city as tensions rose between the Covenanters and the Royalists. At the Kirk, the diehards believed the Apocalypse was imminent.
Ms Craig said: "Between 1600 and 1640 there had been five separate instances of plague in Edinburgh's hinterland, at least four harvest failures, the King had married a Catholic and tried to impose bishops on the Kirk and now the country was literally on the brink of war. And if that was not enough to convince them, in the three years since the King had tried to impose the Anglican service there had been over 25 witches brought to trial across the country."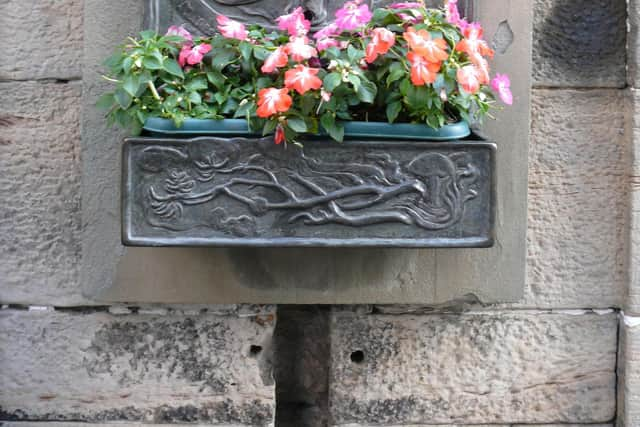 By the time of Agnes' arrest in 1644, there was "total chaos" as civil war raged with tensions in Potterrow Port set at high.
Ms Craig said: "Agnes is now at the end of her tether. She is supposed to be a magical practitioner who is meant to be able to control her environment. She can't control any of this anymore.
"She is losing her temper, falling out with more people. The more she does that, tension in the neighbourhood rises. All the chaos, all the politics is concentrated in Edinburgh but Potterrow people aren't being told what is happening, its being imposed on them. The neighbourhood is under so much pressure, they have to have a release. I think Agnes was the release."
Agnes was one of around 4,000 people prosecuted in Scotland under the Witchcraft Act 1563, with outgoing First Minister Nicola Sturgeon, apologising for the "colossal injustice" last March. A legal pardon is now being called for.
Agnes Finnie: The Witch of the Potterrow Port, by Mary W Craig and published by Luath Press will be launched at Greenside Church, Royal Terrace on Monday, February 27. Tickets from www.luath.co.uk