Pharos, named after the giant Egyptian lighthouse at Alexandria, which was regarded as one of the wonders of the ancient world, has a highly-manoeuvrable "dynamic positioning system" that is accurate to within 1m – crucial when operating near rocks and other hazards.
Speaking from the bridge, 10m (33ft) above the main deck, Chris Somerville, the ship's master, said: "We work in close quarters to danger, so we need that pinpoint accuracy."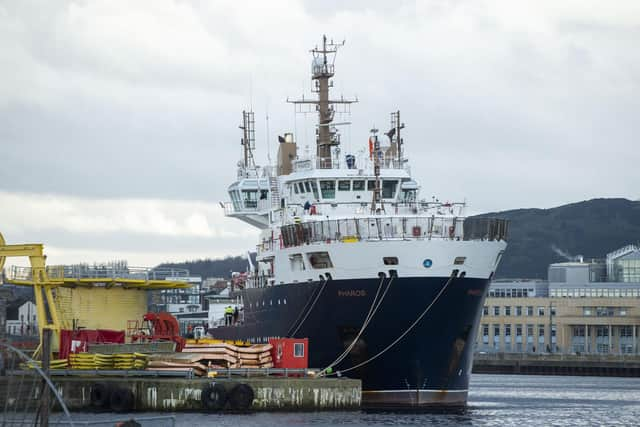 However, the multi-function tender's sophisticated technology is being outperformed by poor weather, which board chiefs said was having a progressively greater impact.
Director of operations Phil Day told The Scotsman: "In the last two years, three major lighthouse refurbishment projects have been substantially delayed due to weather. We are getting more storms and the weather is becoming less stable. Routine maintenance is also often impacted."
One badly-affected project is the refurbishment and repair of Sule Skerry lighthouse, 40 miles west of Orkney and the most remote in the British Isles. The work, which is limited to October-March to avoid the bird breeding season, is now two years behind schedule.
Mr Day said: "We spent all last winter trying to land, but were weathered off completely. We were able to establish camps earlier this winter with tools and materials, but have been unable since Christmas to get the contractors there. It will now take at least another year to complete the work, and that's just one site.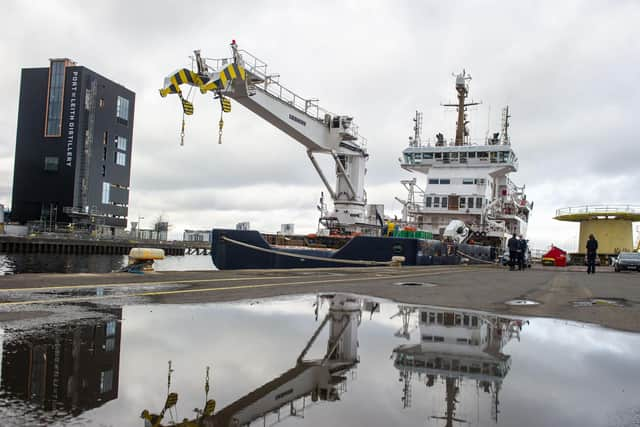 "It's not something the Stevensons [David and Charles of the lighthouse dynasty, who built it in 1895] had to worry about – they would have just waited for a storm to blow through and got on with it."
Elsewhere, at the Barra Head lighthouse in the Western Isles, attempts to remove a life-expired accommodation block used by maintenance technicians has also been hit by weather delays. Major work at Cape Wrath lighthouse in Sutherland has also been put back.
The 84m-long (276ft) Pharos is based in Oban, along with its smaller and older sister ship Pole Star, which will be replaced by a new, Spanish-built vessel in 2025. Pharos, which was built in Poland, has been in service since 2007 and is the tenth such vessel to bear the name since the first, a wooden sloop built in the Fife town of Elie in 1799.
Visiting four to five lighthouses a month, the ship replenishes their diesel fuel and fresh water along with undertaking maintenance tasks, including on the giant navigational buoys, which can weigh up to 8 tonnes.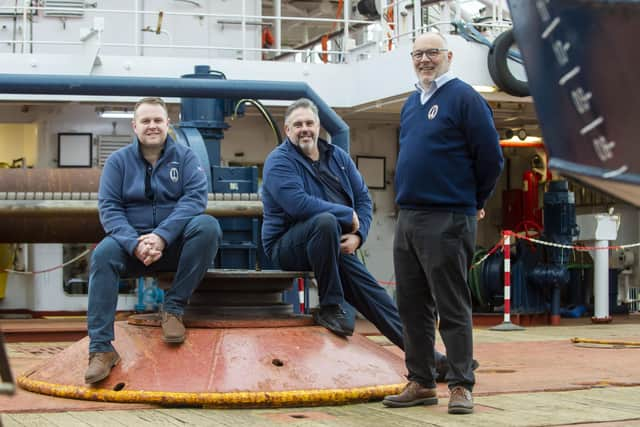 The vessel is also deployed on projects for other bodies such as the Royal Navy, including submarine rescue training, and the Met Office, some of whose buoys are tethered in water 2.8 miles deep. Such contracts bring in some £1 million a year, which help offsets the board's £22m annual running costs.