From ro-ro to no-go: motoring memories on The Continent
This week I should have been touring Ireland in a VW California camper van. Drinking a glass of the famous dark stout in its natural setting, enjoying the melodic harmony of fiddle players and Irish humour, pretending not to have heard of Brexit.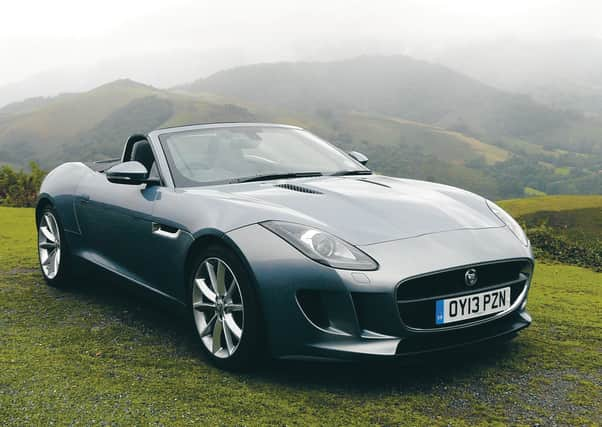 The Covid-19 travel restrictions scuppered that plan. Plan B is to tour Scotland at the end of July, banking on things being better. Maybe do some island visits on a CalMac ferry: currently only essential passengers are being carried. I am not essential.
Where else? The same restrictions apply on any ferry still plying routes to Holland, France and Spain. This includes Le Shuttle from Folkestone to Calais, though those who do travel will feel relatively secure in their own vehicle.
My only booked crossing this year is with Brittany Ferries in late August, out overnight from Portsmouth to Santander, on Spain's northern coast. The return is some weeks later from Caen/Ouistreham in the Calvados region of Normandy.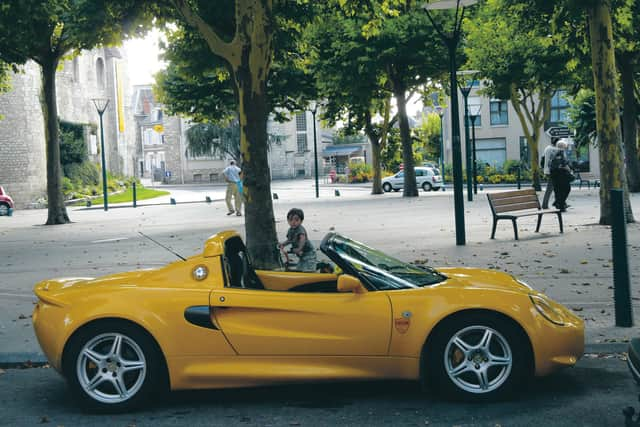 This return will be on the newly built Honfleur, BF's first vessel to meet maritime fuel regulations on emissions from marine diesel fuel. It runs on liquid natural gas which cuts CO2 and reduces dioxides of nitrogen and sulphur and particulates to almost nil, they say.
Meanwhile it's a moot point just when any of us without special status can tootle off, pip pipping into the delights of what we used to call The Continent. Checking the Brittany Ferries website for an update I came across an article I wrote last year about the joys of watching for whales (no luck) on the route across the Bay of Biscay and then driving north to St Malo.
An email from [email protected] says that currently it's carrying freight only and then "Passenger numbers will be scaled right back to allow sensible social distancing rules to be enforced." Bookings are not being accepted for cyclists or passengers either.
Self-service buffets are off the menu with operators. DFDS has suspended its Newcastle to Amsterdam route, with passenger restrictions on Dover-Calais/Dunkirk and Newhaven-Dieppe. www.dfds.co.uk. P&O's routes from Hull and Dover are similarly affected. www.poferries.com
As the government's latest u-turn on quarantine indicates, plus ça change… we shall see. I am still waiting for a refund from Ryanair for a cancelled flight to Ibiza in April, but it's a better show from Jet2 (Cyprus, at the end of this month) which tells me my refund is within the next 14 days.
With luck and a bateau I'll be heading from Santander into the nearby and frankly magnificent Picos de Europa national park: been there, done it, going back. One day I'll learn Spanish.
Memories are made of photographs, which can tell a thousand words. Like the picture of a golden and glorious Lotus Elise parked evocatively in a shady square in Issoudun, Val de Loire, on a July night in 2009, captivating a small boy on his bike. Or a Jaguar F-Type roadster from autumn 2013, so new that even Porsche owners looked and looked. We snarled off from the Santander waterfront into the balmy gloaming, hood down, sky darkening as we crossed the frontier between Spanish and French Basque country and la vie Francaise for a few weeks.
Next day it posed for photos in the Pyrenees, metallic grey against a hazy-misty skyline. OK, its luggage capacity was stretched to busting around the spare wheel – something I never travel far without.
The thing about being abroad is just that. It is foreign, no matter if it changes in ways that don't appeal. I want to see it by car, though a fly drive deal can appeal. I want to motor here and there and without a plan. I want to get out the bike, any bike, and smell the land, see things hidden from a car window, at a brisker pace than walking, catching unawares perching birds which would have heard footfalls or an engine.
A thousand words: a simple, familiar scene and one of my favourite snaps, of a simple man in a beret, checked shirt, braces and a fishing rod at a lake near Montcaret, one of those pleasant but probably soon forgotten villages we pass through along the western Dordogne. Nearby is Castillon, where the French beat us fair and square on 17 July, 1453, ending the Hundred Years' War, leaving us only Calais. Our leader, John Talbot, Earl of Shrewsbury, fell and is commemorated in the Talbot Monument just off a minor road alongside the river. It is a gentle ride, which is how I found the angler, his well-used bike leaning against a tree.
The bike is a Louison Bobet, named after the first rider to win the Tour de France in three successive years, from 1953-55, a French hero with many racing victories. Drive along the Pyrenees to Pau and you'll see all the winners commemorated in a park.
From your armchair:
www.atout-france.fr and www.turismoasturias.es
Comments
 0 comments
Want to join the conversation? Please or to comment on this article.