Kia Sorento review
The fourth generation of this big SUV doubles down on its strengths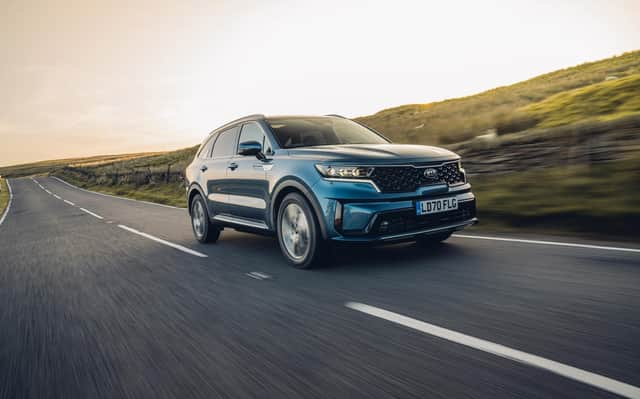 Some cars are built with a laser-like focus on serving a single purpose. The Caterham Seven, for example, exists to be a raw, simple driver's machine where everything is keyed towards feedback, engagement and on-road dynamics, and to hell with creature comforts like heaters, stereos or doors. The Kia Sorento is similar in that regard, here is a car utterly dedicated to serving every need a 21st-century family may have.
The Caterham doesn't have a single cupholder or USB port, the Sorento has 12 of the former and 10 of the latter. Some might think that's overkill but by the time you've got seven passengers all with their own drink and digital device to charge you start to see the sense.
It's not just their number but their position that gives you a feel that this has been designed with pinpoint attention to detail. USB sockets are conveniently placed in the seat backs and high-level cupholders are easily within reach for younger passengers.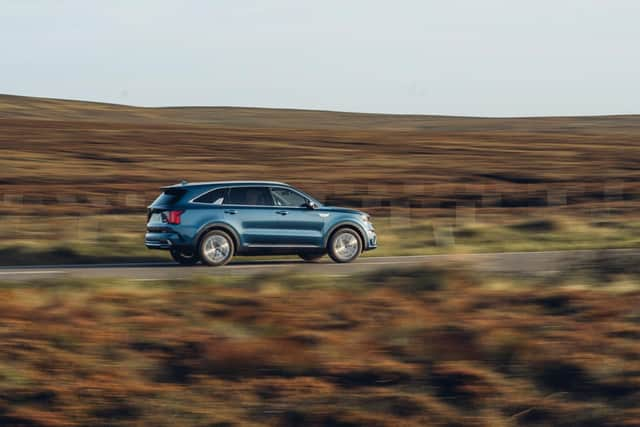 Of course, in these restricted times we never got seven people into the Sorento but our family of five has previously been disappointed by the lack of space in supposed seven-seat SUVs so the Kia's generous accommodation was much praised.
This fourth generation of the Sorento is built on a new platform that brings a longer wheelbase and shorter overhangs for improved interior space. The old model was already roomy and this new one feels even more so. Front seat occupants have acres of space in every direction, as do those in row two, where an adult will fit comfortably even behind the tallest driver.
The third row of seats isn't just an afterthought where you stick your least favourite child, either. Thanks to clever packaging there's foot space as well as knee room and each seat gets its own air vent, cupholder, USB port and phone tray. There's even enough headroom for a full-sized adult to sit comfortably in the rearmost row.
That space is perhaps the Sorento's strongest suit. It will easily accommodate six average-sized adults, all of whom get comfortable, supportive seating and loads of shoulder and elbow room. It's only if you try to fit a third adult in row two that things feel even slightly cramped. Five-up it will hold 616 litres of luggage, dropping to 142 in seven-seat mode or rising to a maximum of 2,011.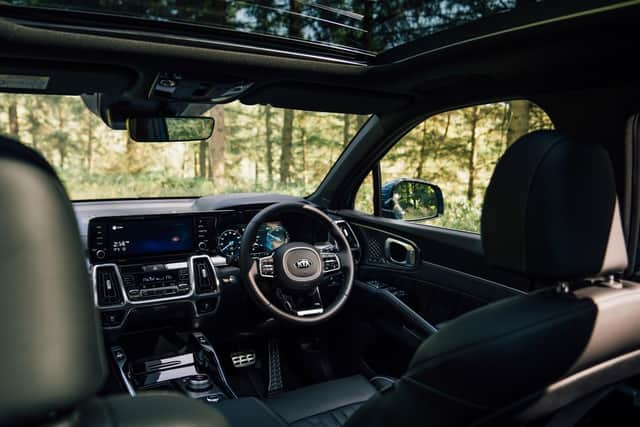 Another strength is a typical Kia one - near endless lists of equipment. In our top-spec '4' trim car everything from the tailgate opening to the LED headlight dipping is automated, the Nappa leather seats are heated (and cooled in the front) and a 10.25-inch touchscreen features the latest in smartphone connectivity and live navigation. Flashy interior and exterior trim finishes are standard, as is the panoramic sunroof and 12-speaker Bose sound system. £45,000 isn't cheap but you get a lot for your money. And compared with similar sized models from premium brands that cost £30k more, you'll forgive its middle-of-the-road interior design and material choice.
Prior to this model, the Sorento was a diesel-only affair but electrification has been thrown into the mix for the fourth generation. As well as the 2.2-litre diesel there's a plug-in hybrid and the self-charging hybrid we tested.
It uses a 1.6-litre turbocharged petrol engine and 44.2kW electric motor to drive all four wheels via a six-speed automatic gearbox. Total output is 226bhp and 25lb ft and official economy is 38.2mpg. Although the Sorento is a big car, this arrangement feels powerful enough in most circumstances and our own week-long test along with the car's long-term data suggests 35mpg is a realistic expectation in day-to-day use. The electric motor can offer short periods of silent, emissions-free running at low speeds but its small battery means the EV-only range is very limited compared to the PHEV variant. The only weak link is the transmission which occasionally feels sluggish and lumpy at low speeds.
With a focus on being a load-lugging home-from-home for families you don't expect the Sorento to be the last word in dynamism but it actually feels more controlled and settled on the road than its bulk would suggest.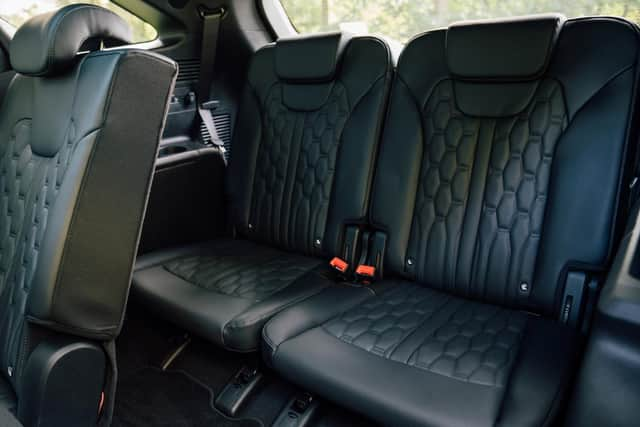 Priced from around £38,000 up to £45,000 the Sorento is competing with the closely related Hyundai Santa Fe, the newly refreshed SsangYong Rexton, high-spec versions of the marginally smaller Skoda Kodiaq, and the Toyota Highlander.
In such company, the Sorento more than holds its own thanks to its blend of space, comfort and equipment.
It's the sort of car into which you could pack up a family of five, plus all their luggage and schlep halfway across Europe without any complaints. Big, refined, comfy and easy-going, It's set up to just swallow up long journeys, all while attending to your passengers' every need. Laser focused indeed.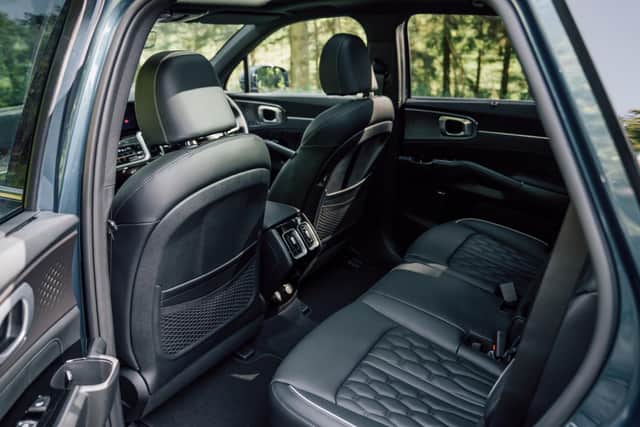 Price: £46,945; Engine: 1.6-litre, turbo petrol with AC electric motor; Power: 226bhp; Torque: 258lb ft; Transmission: Six-speed automatic, four-wheel-drive; Top speed: 119mph; 0-62mph: 8.7 seconds; Economy: 38.2mpg