Land of the real Stig: Sweden's rally masters
Let's start in the wintery Alps, a few decades ago, where Volvo was demonstrating the prowess of one of its brick-like saloons on a track edged with banks of snow. "Don't worry, they can't turn over," said the UK's PR man, steely-calm in a very British duffel coat.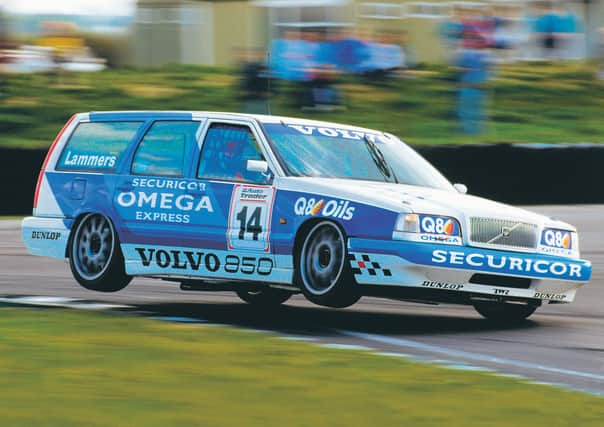 Never, ever, doubt the ability of the motoring press to disprove your claims. Before long a Volvo was on its roof, having sledged up on to the snow bank. These were the days of Volvos with rear-wheel-drive, gentleman's cars which in the right hands (usually Scandinavian) could win rallies.
Tom Trana won two RAC rallies in a Volvo 122S and the Swedish national rally twice, also in a Volvo. His compatriot Erik Carlsson was driving for Saab, with the car's front-wheel-drive handling and light weight giving an edge over the Volvo – which in civilian life was popular with caravanners for a tank-like robustness.
I finished a gallant second in the Alpine outing, being awarded a battery-powered gadget which heated a prong to insert into frozen door locks. It was my first ice trial. The high point was winning a rather fine silver bowl at an event in Sestriere – but that was in a Lancia Delta and so doesn't have any other part in this Scandi-blanc narrative.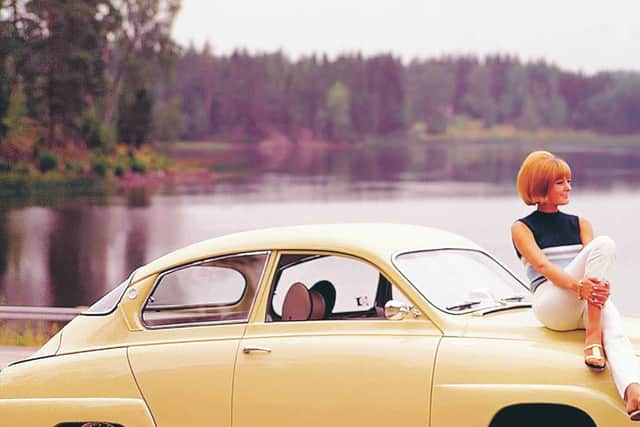 Scandinavians had native skills rallying on snow and dirt roads because they had lots of both. Staying on the road and avoiding trees when driving quickly was their thing: not much other excitement anyway for much of the year.
Some of them got really good. Stig Blomqvist's career started in a Saab 96 and he had loads of world-class and national victories with the 96 and 99 before going on to great things in the 1980s with Audi in the Quattro, winning the World Rally Championship. He lives in the UK and will turn 74 in July. He is one of the sport's legends: Top Gear's anonymous The Stig recognises this.
Volvo, founded in 1927, is prospering under Chinese ownership after a less successful time as part of Ford's premier automotive group. Volvos are now svelte, pukka SUVs. One of the last, heroic boxes was the 850 GLT estate, which Volvo raced in the 1990s. Saab's first car, the 92, arrived in 1949. The company was already making aeroplanes, a unique collaboration. They separated in 1989 and America's mighty General Motors moved in, eventually owning it before selling it into obscurity in 2010.
There had been some great cars. The only one I owned was a 96, fitted with a Ford V4 engine, bought nearly new from JCT600. Its founder, Jack Tordoff, was a successful rally driver in the 1960s in a Saab and later in a Porsche winning the 1973 Circuit of Ireland rally. His grandson, Sam, carries on the tradition saloon car racing.
The 96 was a capable car. You could fold down the rear seats to extend the boot. Winter tyres gave it excellent traction in snow. Selectable freewheel allowed it to coast, saving fuel. There was a column gear-change which later became troublesome. We parted company when I noticed the road through holes in the floor.
Now, sometime last century, to the Kinnekulle ring, a small race circuit 50 miles north of Saab's HQ at Trollhättan. Saab was demonstrating the safety of its space-saver spare wheel, then a novelty, which replaced a full-size spare. The car was the 900, a smart liftback design with immense luggage capacity and feisty performance when turbocharged.
In one demonstration it was fitted with four space-savers, driven by Erik Carlsson, by now retired from rallying but closely connected with Saab. He raced round the track, holding the wheel ever so lightly. Yep, plenty of stability in the hands of an expert. "How do you like this, Mr Yorkshireman," he grinned. Indeed I did, Mr Swede.
He was what they call a gentle giant, a bear of a man. His car handling skill was superb, enabling him in the Saab 92 with mere 36 horse power to beat much more powerful cars. He declined snow chains (a drain on power), perfected left-foot braking to maintain speed from the puny two-stroke engine and dazzled and beat the world.
Carlsson was from Trollhättan and though he was Mr Saab his first rally in 1952 was in a Volvo PV444. He sat in the back of the car, something to do with weight distribution and his size. The car's owner and navigator was on a bed. On the night sections he got into his jim-jams and lay down, letting Eric navigate and drive.
History was in the making. He bought a Saab 92 from a farmer and was to become the first rally superstar. In 1963 he had married Stirling Moss's sister, Pat, herself a talented driver, and they lived in England. He died in 2015 aged 86.
Just as charming was my next driver at Kinnekulle, the original, one and only Stig. We got into his Saab Turbo and went into a rally course inside the circuit. There he did what rally drivers do so well – make you realise that, no, I'm not anything like they are. The session ended with Stig charging back to join the circuit – at a right angle. Nope, no can't be done, far too fast Stig. Wrong. He twisted the car sideways, scrubbing off enough speed to make a perfect transition. Hmm.
The last time we met was in the discotheque at Badrutt's Palace in St Moritz when he was with Audi. There's me name-dropping again and invoking the A-word.
Comments
 0 comments
Want to join the conversation? Please or to comment on this article.