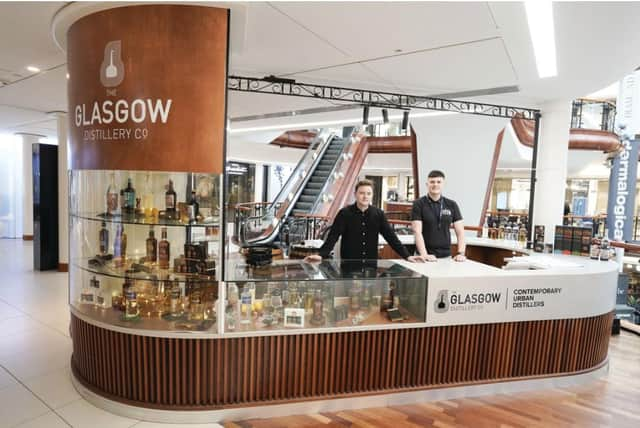 Giving the spirit as a Christmas gift is always well received, and innovative company The Glasgow Distillery has come up with a range of Yuletide presents and packages to show the whisky connoisseur in your life that you really care.
The distillery's name comes from one of the city's originals – in 1770, The Glasgow Distillery was founded at Dundashill in the heart of the city and remained active until the early 20th Century.
It reopened in 2014, becoming the first new single malt whisky distillery to open in Glasgow for more than 100 years.
The company invests in the best distilling equipment and casks, sources the finest ingredients, and employs an innovative team of skilled distillers. The result is a wide portfolio of award-winning handcrafted premium spirits.
For such a young firm, it has made a big impact, winning a host of plaudits including Scottish Whisky Distillery of the Year in 2020, and reached the final stage in eight categories at the 2022 Scottish Whisky Awards.
The distiller provides an exciting range of festive gift ideas, including its signature range of Glasgow 1770 Single Malt Scotch Whisky offerings, which come in a variety of sizes to suit every budget.
The bottles, at £49 each, come in a gift carton and the distillery offers a personalisation service online or at their seasonal pop-up shop now open in Princes Square, Glasgow
Buyers can choose between two award-winners – Glasgow 1770 The Original, a fresh and fruity single malt, or Glasgow 1770 Peated, a rich and smoky single malt.
For those who can't decide, a miniature gift pack at £20 is available – perfect for a recipient into comparative tasting. Each pack has three 5cl bottles, the original, peated and the Glasgow 1770 Triple Distilled to offer smooth yet complex notes.
For a delightful table gift, there are also festive whisky crackers, which offer a healthy measure of the water of life for just £6.50 each. Choose from peated or original for a perfect stocking filler, or to give a postprandial tot of yuletide warmth and cheer to your guests.