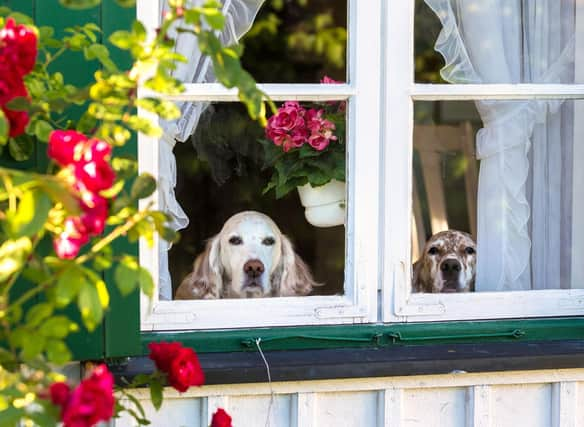 Dogs You Can Leave: HEre are the 10 breeds of adorable dog that can happily be left alone for a few hours - including the loving Boston Terrier 🐶
As canine ownership soars post-pandemic, here are the breeds of dog which are perfect for those who may have to leave their pet at home while they go out to work.
Having a job that takes you away from your home for much of the day can be an issue when it comes to getting a new pup.
The last two years have seen many of us welcome a new four-legged friend into our homes, as the Kennel Club saw dog ownership soar over the pandemic.
But with 221 different breeds of pedigree dog to choose from, there's plenty of thinking to do before you select your perfect pup.
For all the latest dog news, pictures, advice and information, join our Scotsdog Facebook group here
But it doesn't mean that dog ownership is an impossibility – with helpful neighbours, professional dog walkers and post-lockdown home working just a few of the ways that you can have both a demanding job and a loving pet. Here are 10 dog breeds more comfortable being left by themselves without suffering psychologically or physically.