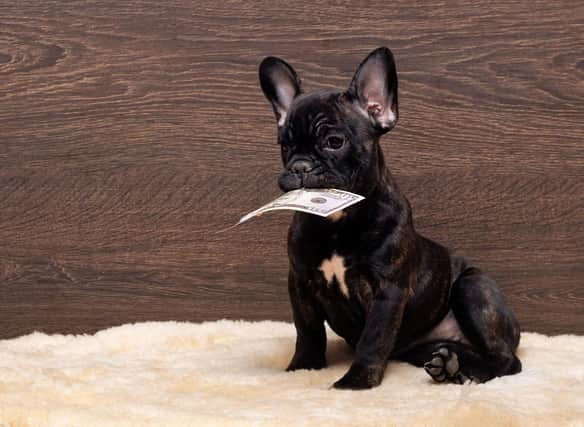 How Much Dogs Cost: Here's how much you can expect to spend on 10 popular dog breeds over their lifetime - including the loving Labrador 🐕
It is a pricey business owning a pup – and you might be a little surprised how much the costs stack up over your dog's entire loving life.
Having a pet is a popular choice for many, but before making the commitment to get your own it's important to consider all of the financial costs involved across their lifetime and how much more you could be paying for certain breeds.
Online discount code experts Savoo have analysed the total costs you can expect to pay to own one of the UK's most popular breeds, analysing the cost to buy or adopt, along with food, insurance, grooming, toys and booster vaccine costs, as well as training classes, and bedding.
They also looked at the cost of cats, finding that your average feline costs a remarkable £23,077 over the course of its lifetime – surprisingly more expensive thasn the typical pooch that costs a relatively inexpensive £17,848 by the same metric.
And there's a similar disparity between canine breeds, as these figures show.
For all the latest dog news, pictures, advice and information, join our Scotsdog Facebook group here