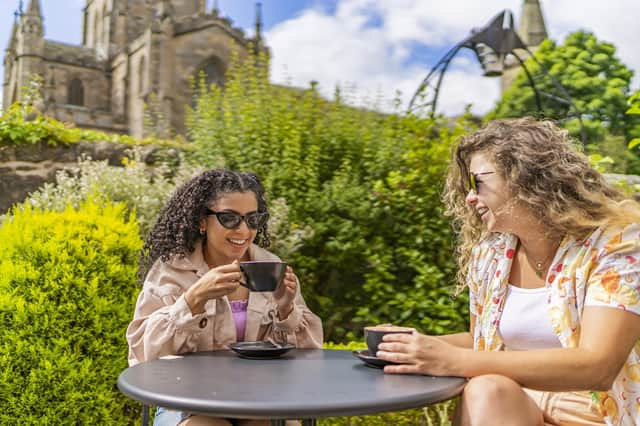 Fife is famous for many things … it's the home of golf, the birthplace of kings, Scotland's newest city, the backdrop to an iconic Chariots of Fire scene and home of some of the best fish and chips in the country!
But whether it's off the beaten track, or simply a discovery waiting to happen, there's plenty to find for everyone looking for a wonderful day out on their doorstep.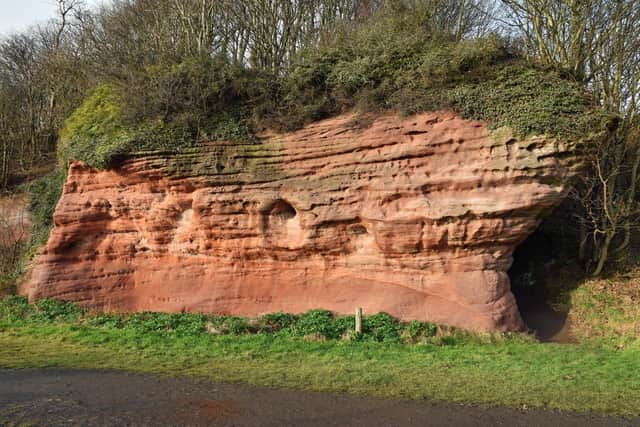 As Scotland's ancient capital and newest city, Dunfermline has history and heritage flowing through its veins. Why not plan a visit to the stunning A-listed Abbot House in Dunfermline, the city's oldest home, which has recently been re-opened to the public, which sits in magnificent gardens and alongside the Dunfermline Carnegie Library & Galleries museum which explores the city's history. With heritage dating back over 500 years, and with a beautiful coffee shop to meet up with friends, this is the city centre spot that steps back in time, to showcase the grandeur of centuries gone by. Add Pittencrieff Park on to this visit, as you walk among squirrels and peacocks through The Glen.
Don't miss: There are 173 castles,[KC1] [JM2] towers and fortified houses in Fife – how many can you visit in 2023?
Wemyss Ware pottery became a household name in the 19th century, with whimsical ceramics which are now much sought after items. It's also a brand tied into many public events, including Queen Victoria's Diamond Jubilee. Whether you want to learn more about the magnificent history of this craft, or buy a modern piece which could become a future classic, a visit to the pottery is a must.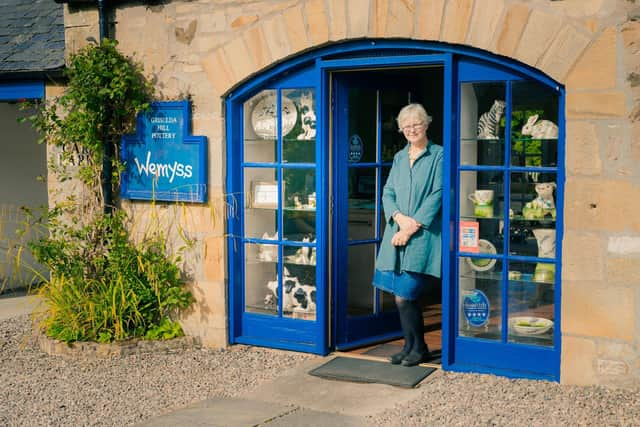 Don't miss: Did you know that ancient cup and ring carvings were found on Binn Hill near Burntisland by children playing on the hill … the 4,000-year-old carvings are among the oldest of their kind in Britain.
Fancy an adventure that's been 4000 years in the making? Wemyss Caves have fascinated archaeologists and geologists for centuries, and have drawn visitors in their thousands to explore the secluded mysteries. Sadly, some parts are inaccessible due to erosion and instability, but booking a place on a guided tour is not only the safest solution, but the sure fire way to hear the history of Macduff Castle, the industry over the centuries and the work being done to preserve these magnificent spaces for future generations. Don't forget sturdy footwear, as stepping back in time is not for the fainthearted.
Don't miss: If you want to add extra adrenaline to your day, tag on a trip to Knockhill Race Circuit or the Townhill Watersports Centre, for a day out that's a high-octane blend of old and new.
Scotland attracts walkers and climbers because of magnificent trails through beautiful spots. The latest addition to the walker's almanac is the Forth Bridges Trail. Taking in the architectural brilliance of the three bridges, this circular route takes in wildlife, history, myths, and of course, photo opportunities a-plenty. And at just five miles long, it's one for all the family to enjoy.
Top tip: Don't forget to pop in to see the North Queensferry Light Tower, the smallest working light tower in world, and step inside to see the harbour and River Forth from a whole new perspective.
Entertaining children of any can be tricky, so who doesn't want some inspiration? How about a trip to Muddy Boots in Cupar, the day out the weather cannot spoil. Try the quad train, pig racing, soft play, grass sledging and pottery painting and more. The petting zoo is always popular.
Or grab your bucket and spade, wellies and warm winter jackets and visit Silver Sands at Aberdour, near Burntisland, a beautiful bay with gentle slopping sands and plenty of parking nearby, which is fun to explore whatever the weather. Try crabbing in the rockpools or building sandcastles on the beach – these never goes out of fashion and don't cost a penny.
It's never too chilly to round off the day with ice cream, so try Janettas in St Andrews of Novelli's in Burntisland.
Top tip: If your little wild things like to meet similar creatures, add Fife Zoo, St Andrews Aquarium or the Scottish Deer Centre on to your must-do list.
After exploring Fife in the pages of your favourite novel, here's your chance to discover some of the locations for yourself.
A whole new audience discovered Val McDermid's The Distant Echo – set in St Andrews – when detective sensation in Karen Pirie hit our screens in 2022.
TF Muir and Marion Todd's own brand of Tartan noir also sets up the East Neuk as a murder mystery mecca, and who can forget Rebus, Edinburgh's careworn cop, comes from Cardenden, with author Ian Rankin frequently having him cross the bridges to his old stomping ground.
If pages packed with dark goings on aren't your thing, a visit to the Stanza Festival in St Andrews in March could be your very own page-turner.