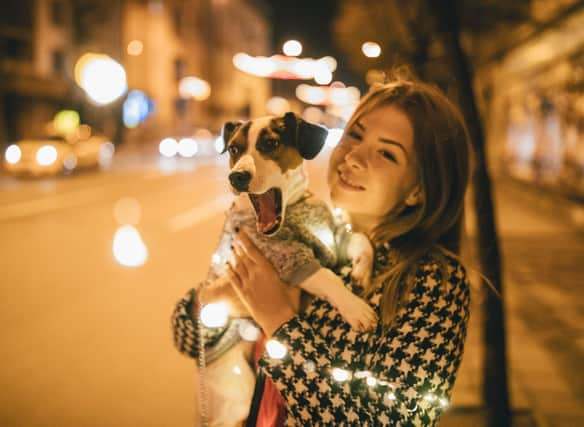 Winter Walking Dogs: These are 12 expert tips to keep you and your adorable dog safe during walks on winter nights 🐕
Now autumn's here it's getting more and more difficult to find the daylight hours for an enjoyable walk – a particularly problem for dog owners.
But taking your pup for a trot in darkness presents a range of challenges for both you and your pet's safety.
With this in mind, doggy bedding specialists OnBuy Dog Beds spoke to the experts to get the best tips to avoid issues over the winter months.
Here are the 12 ways you can safely get out-and-about with your canine friend even when the sun has gone down, according to dog trainer and founder of Rebarkable Ali Smith, and vet Dr Joanna Woodnutt MRCVS from The Veterinary Content Company.