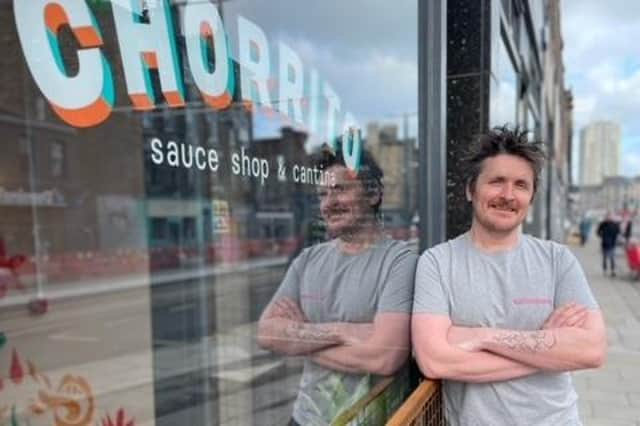 While we're in the midst of a cold snap, there is something very spicy happening at the bottom of Leith Walk.
ChorritoSauce Hot Sauce Production and Cantina has opened at the recently refurbished Red Sandstone building, which was built in the Thirties and where you'll also now find occupants including Hobz Bakery, Cornelius Wines and other independents. This new space is owned by a couple - restaurateur Dan Bentlett, 44, and Dawn Freeman, 38. For Freeman, this is a bit of a career segue, considering she was previously in the fashion industry.
"That was most recently with the brand Raspberry Pavlova but after the entire wedding business was decimated during Covid, I felt I needed a change", says Freeman. "As customer service is my strong point and Chorrito was doing so well, I thought I could really bring something to the brand as it grows".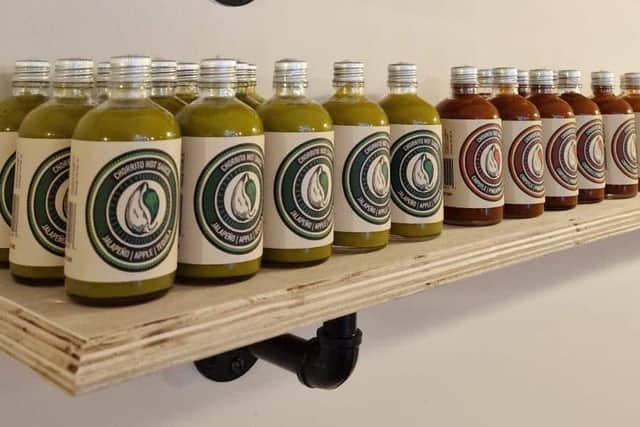 The duo, who have lived in Edinburgh for the last six years, are now creating their own sauces on site, as well as serving up a casual menu of Mexican-inspired dishes. These are available in the morning and at lunch, with their breakfast menu going down particularly well. Dishes include huevos rancheros, and hand pressed corn tacos that contain beef barbacoa, salsa and jalapeno, or carrot and pepper chilli, sour cream and crispy corn. Once they've secured their alcohol licence, they'll be open for dinner, and will be launching a twice monthly supper club.
We asked Freeman about the business.
We exist because of Dan's love for chilli. He was working in menu development and, after years spent travelling around the world while working with other talented chefs and innovators, he was unable to find a sauce in the UK that satisfied his passion. They were either too hot, too salty or too sweet, with added artificial preservatives or thickening agents, so he decided to create his own all-natural sauce made to pair with food. After working with other independent suppliers and organic chilli growers, Chorrito now boasts eight varieties. They're developed to enhance not overwhelm, which makes our products accessible to even the most sceptical of palates.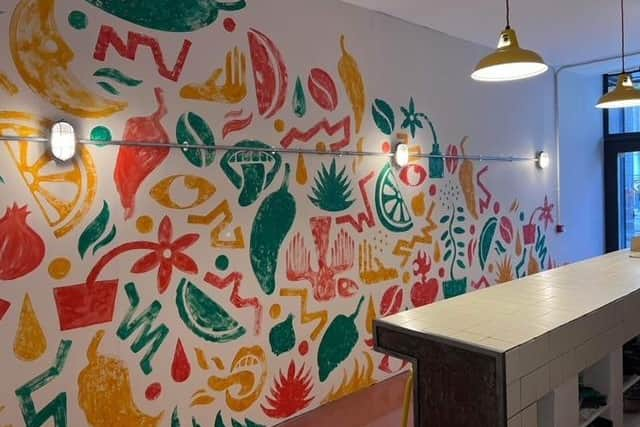 What are your bestsellers?
We have three. They include our original - Habanero/Orange/Coffee. This complex sauce is a favourite because it's a take on a Mexican breakfast. It's also the one we are most proud of, because it's savoury and refreshingly hot but also versatile because a few drops can transform almost any sauce. It's equally as good if you're fond of a long burn; just add it straight onto your food. Jalapeno/Apple/Tequila is our zingy salsa verde-inspired sauce for those who want a small amount of heat. It's made from organic green jalapenos, zesty green apples, tequila and coriander. The balanced heat will transform guacamole, is perfect with oysters and can also spice up a Margarita. Chipotle/Pineapple /Garlic is a favourite for BBQ fans. It will do great things to your chip-butty. You could combine it with mayo for a mouth-watering dip, or veggies might want to add it to black beans.
Any new creations that are in the pipeline?
We plan on changing our menu every few weeks; working with local Scottish producers to create new flavours and dishes that are centred around our love of chilli. We also plan on launching some new products later in the year, including our own recipe book.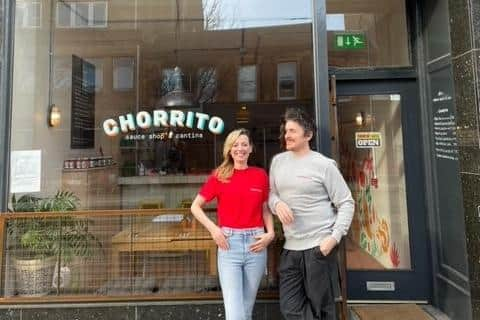 How do they differ from what you might get in the supermarket?
They're all natural and are sugar, dairy and gluten free. We are not vinegar led, and instead focus on the flavour of each chilli variety.
Why did you choose Leith?
The area is basically the heartbeat of Edinburgh and feels like a real community, as it's vibrant and bursting with unique businesses and customers. We couldn't believe our luck when we managed to acquire the lease to 126 Leith Walk. Our business has never been about money (although of course it's nice to make some). We started it from our passion, and desire for new ideas and creative spirit with friends and community. We searched for the perfect unit for two years.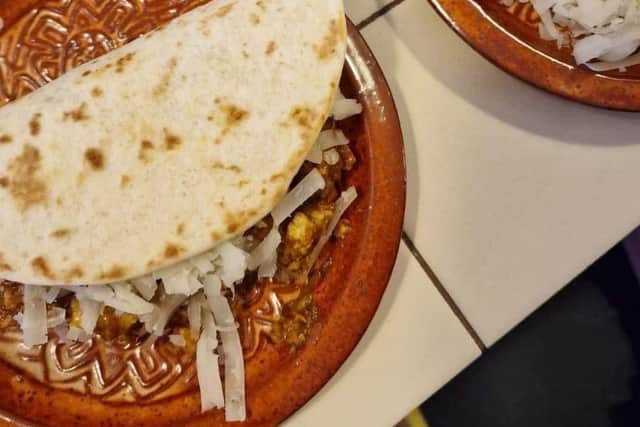 How did you design the space?
We did it with the help of many talented local trades and friends without whom it wouldn't have been possible. Our idea was to create a modern production kitchen and cantina, which houses a retail space and open kitchen, welcoming all for a small bite from our seasonal, locally sourced menu, drink (maybe a Mezcal or two) or just to top up your hot sauce supply in our shop..
Are you worried about the cost of living crisis and how it might affect business?
On paper it's not a great time to open a cantina and retail space. There have been many sleepless nights, a few grey hairs and multiple jobs worked just to get this far. However, we really believe that more than ever it's important for people to not feel alone or isolated. Community and collaboration is key. It's so important not to lose the individuality of small business that adds all the colour to our city. That's why we are focused on creating a space that welcomes collaboration with other local businesses, and also provides a budget-friendly option for those still wanting to meet with friends for food. We have lots of plans to add value to the community, and intend to bring a lot of flavour whilst doing so.