Sweet or savoury, fluffy or thin, with Nutella or honey - there are many ways to enjoy pancakes and their beauty is the plethora of pancake recipes on offer that allow for creativity.
Pancake Day, or Shrove Tuesday, is observed by followers of the Christian faith all around the world and it marks the last day before Lent (Ash Wednesday) but it is celebrated even by those outside of Christianity.
Whether anticipated hungrily or religiously (or both) the event is popular and always occurs 47 days prior to Easter Sunday. Here's when Pancake Day falls in 2023, why we call it Shrove Tuesday and how to make pancakes.
When is Pancake Day 2023?
Easter Sunday falls on April 9 this year and since Pancake Day always takes place 47 days prior this means it falls on Tuesday, February 21. Also known as Shrove Tuesday, it happens the day before Ash Wednesday which sees the beginning of Lent, for Christians this is the season when Jesus Christ withdrew into the perilous desert for 40 days.
By virtue of this biblical significance, Lent is traditionally observed as a time of abstinence where people will give up a treat for that period, hence why in advance of this disciplined time we luxuriate in the indulgence of Pancake Day first.
Why is it called Shrove Tuesday?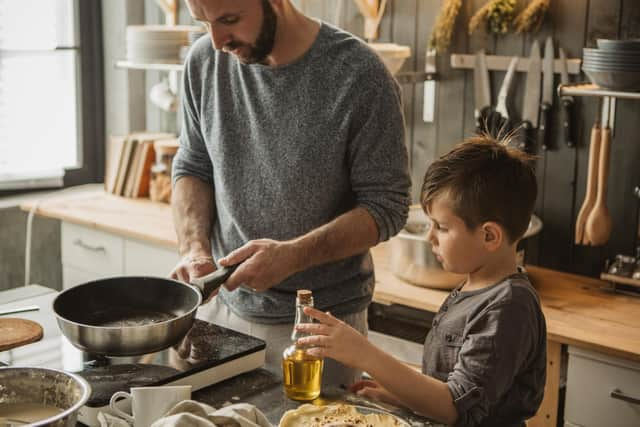 Lent is the six week period leading up to Easter. Traditionally, it was a time of fasting and on Shrove Tuesday (Pancake Day), Christians went to confession where they were 'shriven' from their sins. History Extra reports that the word 'shrive' means to give absolution after hearing confession, hence why the date is referred to as Shrove Tuesday.
How to make the best pancakes easily
Assuming you're celebrating Pancake Day with others this year, here's a perfect pancake recipe for four people, you'll need:
225g self-raising flour / 40g caster sugar / 1 tbsp golden syrup / 250ml milk / 1 large egg / Salted butter for cooking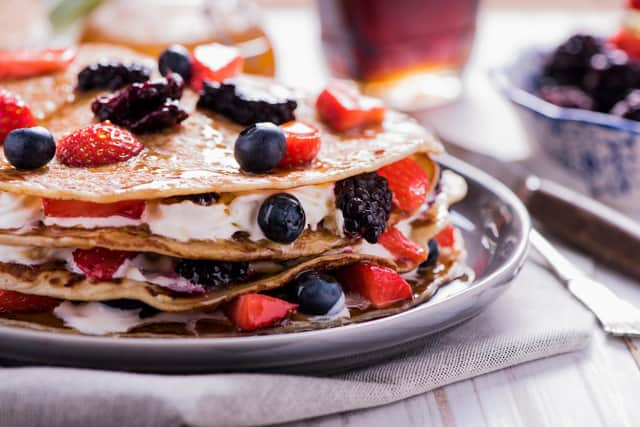 (Aim to make the batter a few hours ahead of time and leave it to set in your fridge)
1. Whisk the ingredients in a bowl, until the batter becomes smooth.
2. Heat a frying pan at medium heat and add a small chunk of butter, letting it coat the pan with a thin layer of grease.
3. Ladle a dollop of batter onto the pan. When bubbles begin to form on the surface you should flip it!
4. Cook until the pancake's underside turns golden brown.
Then finish by including any toppings of your choice like cream, berries, Nutella, syrup or honey. Happy Pancake Day!