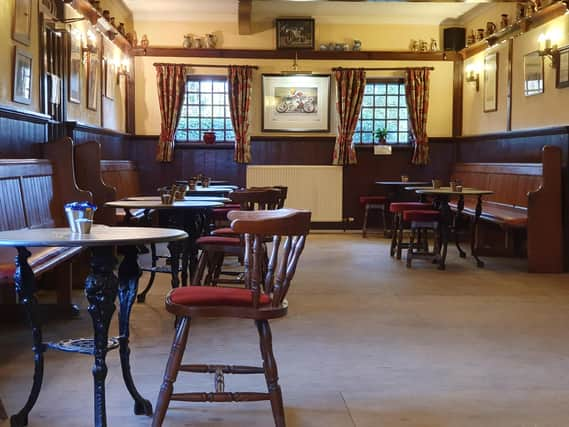 I'm transfixed by Gillian Anderson's portrayal of Maggie Thatcher, she has the Iron lady's mannerisms, voice, and even her walk, off pat. However, watching this fictional televised account has brought the age sharply back into focus for me, I have lived through the economic downturn of the eighties, with power cuts, strikes, inflation, unemployment, and desperate hardships, and I'm not eager to experience an age like that again in my lifetime. I'm not sure whether it is a memory or a sinking premonition of the post-covid economic storm that will inevitably hit us.
So in an attempt to blow the eighties out of my hair, and cheer myself up, I've proposed a quick perambulation in the peaks of Pentlands followed by a hearty Sunday lunch to my eldest daughter. Luckily she agreed eagerly to keep me company, anything for a free lunch, but as we head to the hills, I can't seem to shake the catchy earworm, Maggie, Maggie, Maggie. Out! Out! Out!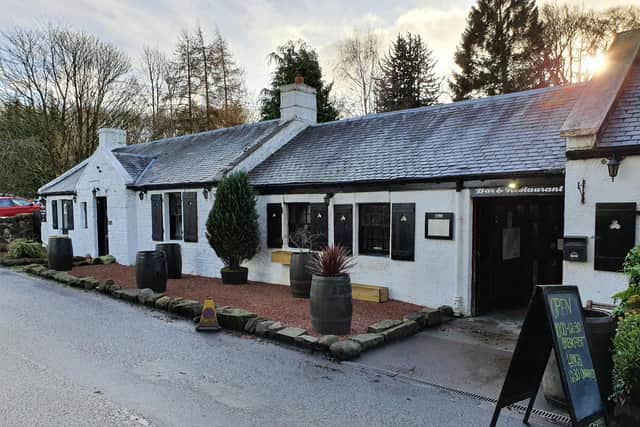 Parking proves to be slightly problematic, as it would seem that during lockdown the entire population of Edinburgh have discovered walking as a pastime and have descended on the hills in their droves. It almost reminded me of crowds congregating before setting off for an anti-poll tax march. The de rigueur protestor uniform of the day: army surplus jackets, Doc martin's and donkey-jackets have been replaced by puffy Northface jackets and designer bobble hats.
I took the executive decision to postpone the exercise part of the day, down tools and head straight to an impromptu shop steward's lunch at The Flotterstone Inn. This also meant we could cross the picket line and park in the patron's car park. The historic pub was built in 1600 so this building has seen a few monarchs and prime ministers come and go in its time. It has even experienced a battle on its doorstep, Rullion Green in 1666, which was a clash between Scottish royalist troops and covenanters and saw the pub used as a field hospital for the injured. A reminder that our lives are only just a fleeting moment in the long march of time.
Entering the place, it is as if time has slipped, I've not visited this historic inn for decades, and there must be different owners but inside very little has changed. The shelves of toby jug's surround the wall and the dark wood tabled interior pretty much as I remember, except now you have to sanitize hands, before writing down your contact details. As we had beaten the lunchtime rush, we were able to nab the prime spot by the blazing coals. I like to think in memory of the miners, or a nod to the winter of discontent. Smug and cosy, and with the best seat in the house we watched as the place had filled up with rosy-cheeked walkers and fresh-faced couples.
The menu featured old school hearty belly-warming classics, safe to say, no flashy cordon bleu frippery or micro herbs here. The wean's working-class credentials remained firmly intact with her starter selection of a steaming bowl of lentil soup which arrived promptly with a wedge of bread and lashings of butter (£5.50). I opted for the slightly pretentious camembert bites served with cranberry sauce (£7.50), I think I must have been channeling my inner 1980's yuppy. Plated up were two crisp rounds of cheese, attractively presented with bog-standard salad, but I was pleasantly surprised by its tasty tangy molten innards complementary sweet jam.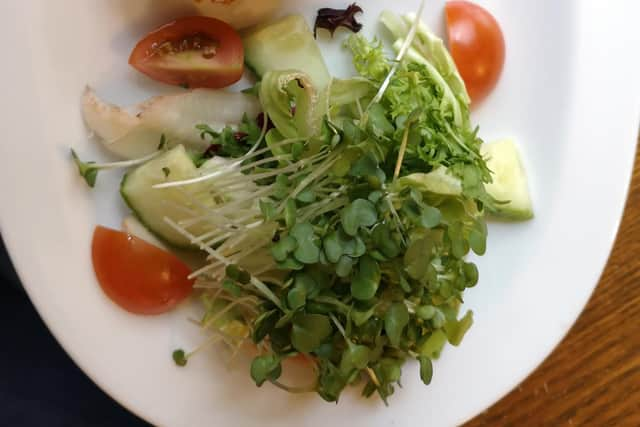 There were toasties and sandwiches available or fish, scampi or burgers all served with chips, but the wholesome steak ale pie option (£13.50) served with beans carrots and broccoli and chunky frites took the eye of the young one. Whilst I went for the puritanical vegan three bean chilli (£9.95) with rice to make up for the pretentious excess of my starter. You could have fed a family of striking miners with my plateful, however, I was raised in an age where you cleared your plate, so like the miners, I struggled on to the bitter end.
I forgot my best health intentions of not ordering pudding and plumped for nostalgic sweet syrup sponge (£6.50) served with lashings of custard, on old school dinner favourite. While the young one decided that the hot fudge cake with vanilla ice cream (£6.50) was more up her street.
We both left blissfully contented happy and full, and luckily I'm no longer haunted by the ghost of Margaret Thatcher, that is until I watch the next episode.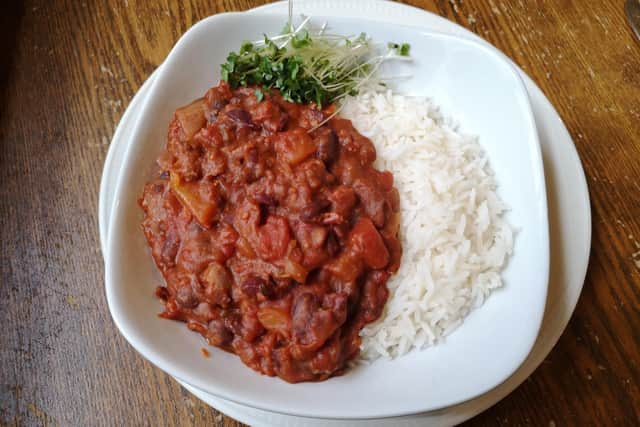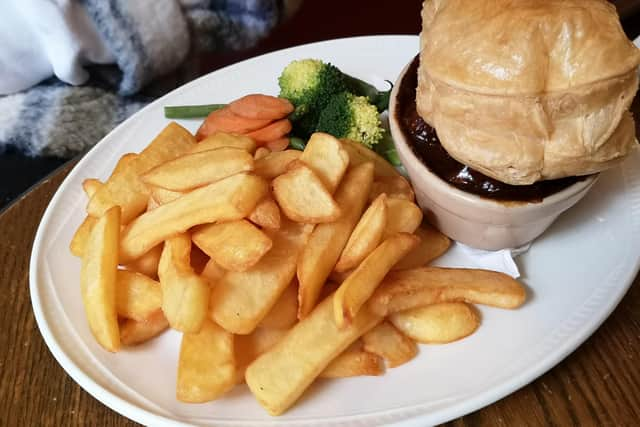 Cost: £49.45 without drinks
Milton Bridge (Biggar Road), Near Penicuik, EH26 0PP