Review: The ultimate lockdown treat - cooked breakfast delivered
I have, to my surprise, actually achieved at least some of my 'I'll get round to it one day' list during lockdown.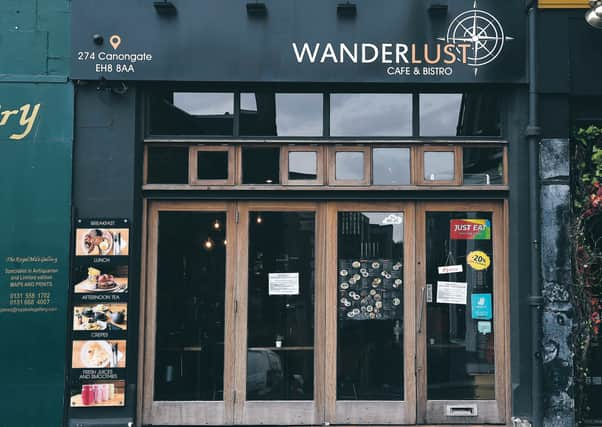 These jobs inevitably include many menial tasks around the house – who knew dusting the hallway would require such a big effort? But on the more enjoyable end of the scale, I've got around to watching the well-loved sitcom Parks and Recreation – and I'm now five series in.
It centres around the optimistic Leslie Knope – community leader and waffle fanatic. "We need to remember what's important in life: friends, waffles and work. Or waffles, friends, work," she says. "Doesn't matter, but work is third."
I'd also put waffles pretty high up on 
the list, and it's this that drives my choices after deciding to order myself a breakfast food delivery (which seems so much more decadent than at any other time of day) for a Saturday morning treat.
I start my waffle hunt on Deliveroo, also amenable to the kind of avocado/sourdough/Stornaway black pudding/artisan coffee combo I imagine when I think of going out for breakfast/brunch, – but that doesn't seem to be an option on the app when I order.
A major dealbreaker for me is that there needs to be coffee, and another is that wherever I order from needs to have a decent hygiene rating after I discover that this is a category listed on Deliveroo. Have I been spending too long on the app? Hard to say.
My final two breakfast café choices both pass muster cleanliness-wise, and I finally settle on the (poignantly named in the circumstances) Wanderlust Cafe & Bistro on Canongate.
I seriously consider getting the pancakes with maple syrup and bacon. (When I later tell someone I ordered breakfast from Wanderlust, the first thing they say is how good the pancakes are).
But the victor is the breakfast waffles with bacon, fried eggs and chives (a reasonable £6.95).
I'm not really sure what kind of waffles these will be (unlike the pancakes, there are no pictures) but I figure that if they're accompanied by bacon and eggs, I can't go too far wrong.
For research and delusional "balanced diet" purposes I also order the granola with yogurt.
Now for the coffee, perhaps the most important part of the order. I choose an iced latte – for reasons I don't understand, you have to order it with one of two syrup options, so I go for caramel – and a cappuccino, figuring that I would have at least two coffees if I was in the café in person.
Then I wait, mulling my choices. Should I have got the pancakes after all? Are fried eggs and bacon going to fare well in transit?
But my order anxiety disappears when I open up the delivery. The breakfast waffles are wrapped in foil within a polystyrene container – and, ignoring the eco-unfriendly packaging, it looks pretty good.
Two eggs cooked so that the yolks have only just set (when I fry them they often end up too crispy on the bottom to get them just right on the top) sit atop two latticed potato waffles – you know the type, presumably shop-bought, I'm not complaining. It's all topped with a generous scattering of crispy bacon sliced into small rectangles, and chopped chives, the latter again giving the ensemble much more of a professional appearance than I could muster at home.
I dish up, and tuck in, with my cappuccino, which comes in a Vegware cup, to wash it down. Yes, it's not the fanciest breakfast ever, but it's fresh and "waffly" tasty. I'm surprised by how well the presentation has stayed intact and the eggs haven't been overcooked nor the bacon gone soggy. It's also a good-sized portion and not overly rich.
The granola is also a winner, again housed in a Vegware tub (though how big a market is there for this kind of dish for delivery?). I find granola is often way too sweet, but that's not the case here, while the yogurt is rich and creamy to the point of being mascarpone-like. I save the rest of that for breakfast the next day – and sip my iced latte as I watch a TV double-bill. Bliss.
Breakfast delivery options are inevitably fairly limited – although I didn't even know they were a thing until I had a look on Deliveroo. I've recently seen others looking to join the fray.
But this was a surprisingly enjoyable, tasty, low-level luxury after a full-throttle week – and I think the dishwasher was glad to have one less pile of pans and plates to deal with.
Wanderlust is now added to my "to visit after lockdown" list, with another quote from Leslie Knope ringing in my ears. "Why would anybody ever eat anything besides breakfast food?" Why indeed.
Comments
 0 comments
Want to join the conversation? Please or to comment on this article.