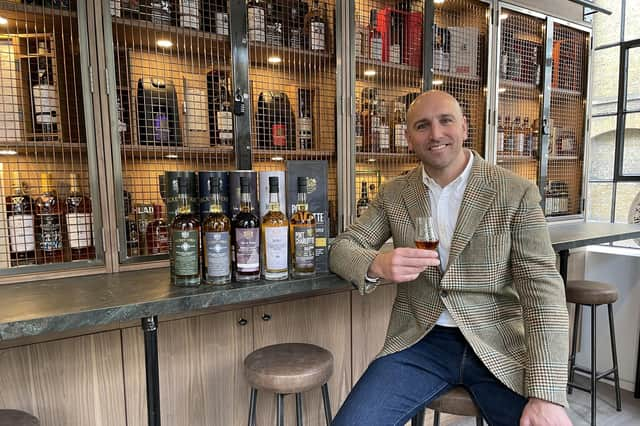 Over the last decade, whisky has soared in popularity as the canny investment of choice.
As investors switch from the traditional choices of stocks and shares, bonds and ISAs to more tangible assets, whisky casks present the ideal option for anyone looking for long-term gains.
"Whisky by its very nature can't help but improve the longer it is held in the cask. Over the years, it becomes scarcer and rarer, but improves dramatically, which naturally pushes the price up," says Sam Brooks, MD and founder of cask traders Vintage Acquisitions (trading name of Brooks and Whitaker Limited).
And while relative newcomer cryptocurrency offers investors significant risk in a tempestuous marketplace, a barrel of the finest Scotch will develop into liquid gold over time – and you can drink it too!
"With only 141 active distilleries in Scotland, there is not a huge amount of product to go around," adds Sam. "As the years pass, the more the whisky will naturally improve and develop in character and become rarer – and therefore more desirable to future buyers."
The most expensive bottle ever sold? That would be a 1926 Macallan: just one bottle went for £1.5m at a London auction in October 2019.
In fact, there have been some staggering cask sales in recent years: in July 2022, a cask of single malt dating back to November 1975 set a new world record after selling for £16m to a private collector in Asia. Known as Cask No 3, the whisky was produced at the revived Ardbeg distillery on Islay. It topped the record set the previous month when a cask of The Macallan 1988 sold at auction for £1m, after being bought 34 years earlier for just £5,000.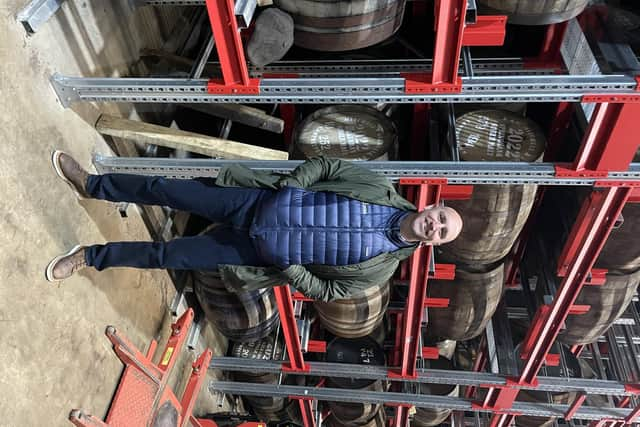 So what exactly does whisky investment involve?
Vintage Acquisitions work directly and indirectly with the best distilleries here in Scotland to bring some of the rarest and sought after casks– which hold the potential to become the most valuable – to private buyers in the UK and all over the world.
Sam and his team pride themselves on a wholly transparent purchase process from the initial consultation through to receiving your certificate of title and beyond. "We aim to deliver the best possible buying experience," he says. "Just like our whisky, we are in it for the long-term."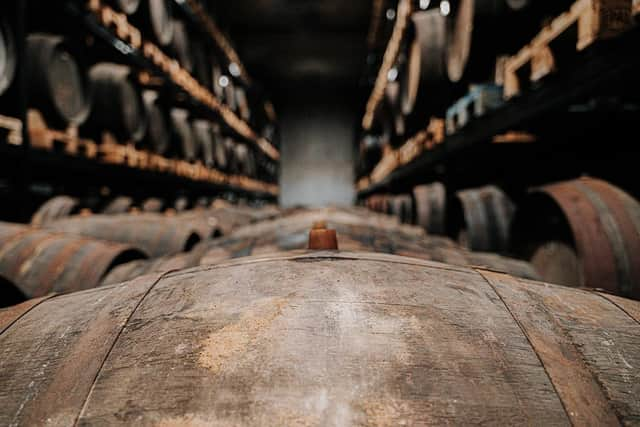 You will sit down with the team and discuss your requirements in terms of timescales and price (you can invest anything upwards of around £5,000), select one or more casks based on their recommendations, and then simply let time pass to allow your whisky to mature and grow in value and rarity. But if you want a more hands-on experience, that's fine – they can arrange visits to see your cask, regular samples of your whisky and a wide variety of whisky experiences to suit you.
Why choose whisky to invest in?
People looking to invest money for their futures have more choice than ever: alongside traditional options like bonds or stocks, or the ever-popular property, there are a wealth of luxury assets to consider like cars, watches, designer accessories, art, jewellery or antiques.
But these days many people are talking about cryptocurrency, the new kid on the block that can offer enormous earning potential – but the market is capricious and, for many, its virtual nature can be a big no-no.
Whisky investment offers the exact opposite to bitcoin or NFTs: a tangible asset that requires a long-term approach.
How long until my investment pays off?
Investing in whisky is a slow process that takes years to pay off. For that reason, it can be an ideal investment for children or grandchildren: hang on to your barrel for 15 or 20 years and you could have enough for university fees or a deposit on a property.
"The majority of our clients buy casks as an investment for the future, whether that is for five years' time or 20 years' time. We can offer them the chance to experience the maturation process by drawing samples to try along the way, then either helping them to bottle it or sell it on for a higher price, " says Sam. Whether you want to sell it for a fixed price or go to auction to find the highest bidder, the team can help you make the most of your investment when you decide to sell up. "But others might want to buy a cask and then bottle it through our bottling company, Vintage Bottlers, for a special occasion like a milestone birthday or anniversary and actually drink it and enjoy it."
For Sam, the fact that whisky isn't tied to markets in the same way as cash investments or crypto is a huge draw.
"We talk about a tangible product and that's something our clients really value: you can see, touch, smell and even taste it. You'll be the sole owner of its contents, and it's your decision what you do with it... keep it as long as you like or bottle it and enjoy today. It's up to you!"
Visit the Vintage Acquisitions website to download the free Whisky Cask Ownership Guide which contains all you need to know.
This is paid-for content on behalf of Vintage Acquisitions, and does not necessarily reflect the views or advice of The Scotsman. As with all financial investments, your investment may go down as well as up, and people are recommended to take financial advice.