Home in on a better insurance deal – Martin Lewis
So many people are wasting hundreds of pounds overpaying for home insurance, as they leave the bill to fester year-after-year, getting ever more costly. Yet with a mix of timing and tactics many can cut away the rot.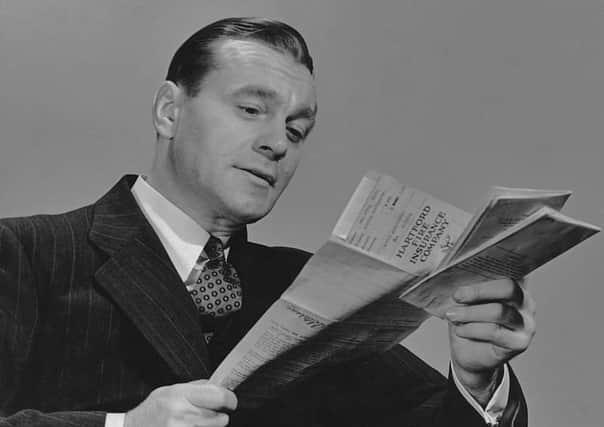 The worst home insurance sin is to simply auto-renew without checking whether it's cheaper elsewhere. So, if you've not changed your home insurer in the last year you really need to sit up and take note. Home insurance is a prime area where companies use "price walking" – where if you stick with them, every annual renewal, they walk the price up and up and up – never too quickly, to easily raise the price.
After the first year you may pay £25 more, but by year five it can easily be 50% or more. The regulator Financial Conduct Authority (FCA) has been looking into addressing this, and a report with remedies was meant to be published at the beginning of this year, but it's been delayed, like everything else, due to coronavirus.
The impact of this can be telling, Miss Magneto tweeted: "@MartinSLewis Home insurance gone up to £258 disgraceful... used a comparison site and the cheapest at £147 was my current company ... Great". This is a common experience, showing how loyalty doesn't pay, disloyally shifting to the new cheapest and best policy is what wins most often.
And savings can be huge, as Julie e-mailed, "Used your info when we got our renewal asking for £600 for our home insurance. New insurance is £146. Kicking ourselves for not using your tips earlier. No more Mr and Mrs Lazy Renewals."
Like good comedy, it's all about timing
If you haven't switched in over a year then check asap, as savings by switching can be far bigger than any exit penalties you may have to pay. But if you're coming up for renewal soon, the best time to check is around 21 days before renewal (a couple of days either side is fine), so get this in your diary.
This is all about the date you get new quotes. My team analysed more than 3 million quotes to find the sweet spot. The price gradually drops until that date, but then starts to rise rapidly the nearer you get to renewal, leave it until the day before renewal and the price can more than double. Insurers charts show late renewers tend to be a higher risk so they're charged more.
Six steps to cheaper home insurance cover
Here are the key steps, though you can find far more detailed help and options by pointing your browser to my full my
Step 1: Define the right cover.
There are two elements to home insurance: buildings and contents. Imagine you turn your home upside down; everything that stays put is buildings, if it falls, it's contents.
n Buildings cover. Many over insure, as they look at their house's value, but you only need to reinsure the "rebuild cost" (the amount it'd cost if you knocked it down and rebuilt). There's a calculator at abi.bcis.co.ukn Contents cover. Many under insurer, thinking: "I may have £20,000 worth of stuff but I'd never claim that much." Again a mistake, if you've only insured half the value a claims insurer may only pay out half the claim.
Before you sign up, check the cover is right for you and that the firm is regulated by the FCA. Remember, then if a claim is unfairly rejected, you can take them to the free financial-ombudsman.org.uk
Step 2: Combine multiple comparison sites.
Comparison sites are a quick and easy way to find cheap quotes if you've relatively normal circumstances. Yet in truth they're not actually comparison sites, they are marketplaces, as they can have special deals and prices with different insurers (as long as they're not more expensive than going direct).
So, the best thing to do is to combine a few of them to get a wide spread of insurers and prices. If you're struggling to get a decent price, it could be because you've got non-normal circumstances, in which case a broker can give you a bespoke quote.
Step 3: Then check insurers comparison sites miss.
Step 4: How you pay matters.
In most cases there's no such thing as "paying monthly". Insurers pay the annual fee for you via a loan, which you then pay back each month for a year, plus a hefty whack of interest. So, avoid paying monthly if you can. If not, check the interest rate, you may be better off paying it with a 0% credit card.
Plus, if you're currently struggling to keep up with your monthly home insurance payments due to coronavirus, your insurer has a duty to help you manage your costs, and could offer a payment holiday for up to three months (it's just a deferment, you'll still have to pay it later).
Step 5: If you want to stay where you are, haggle.
Once you've found a cheaper policy – try taking the price to your existing provider and ask them to see if they'll match it. In the last poll I did, 81% of customers who haggled with Admiral said they had success, while 71% did with Hastings Direct and 68% did with LV. So, it's worth a try.
Step 6: If you're switching, once you know what you're getting, check for cashback.
Once you've checked the cheapest policy is right for you, check if you can earn cashback using a cashback site such as www.topcashback.co.uk or www.quidco.com – these sites can pay you £30 or more if you click through them.
Yet there can be tracking issues, so always focus on getting the right policy first and see this as an added bonus, don't let the cashback drag you into getting the wrong policy.
Comments
 0 comments
Want to join the conversation? Please or to comment on this article.