Company focus: Everything you need to know about Scotland's Apartment Development of the Year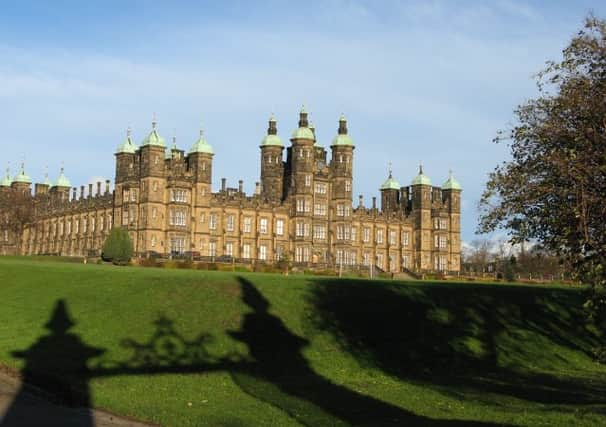 City & Country's development, The Playfair at Donaldson's, won the coveted prize of apartment development of the year at this year's Scottish Home Awards
This development is one of the most talked-about and sought-after thanks to the building's location and history.
The former Donaldson's School for the Deaf building, in the Haymarket area, has been transformed into 112 homes, a decade after staff and pupils moved out.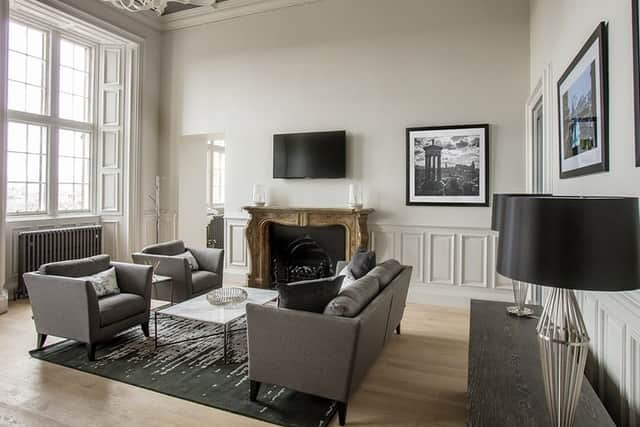 A range of studio flats, one, two and three-bedroom apartments area available, with prices starting at £250,000.
More than 2200 potential buyers registered an interest in the £53m development, which has been billed as the most exciting residential scheme to come to the market in the city this year.
The Donaldson's building was originally created between 1842 and 1851 after its benefactor and local newspaper publisher James Donaldson bequeathed all of his wealth to build and found a hospital for children after his death.
It was designed by renowned architect William Henry Playfair, whose other landmark buildings in Edinburgh include the Scottish National Gallery on The Mound, the unfinished National Monument on Calton Hill and Edinburgh University's Old College.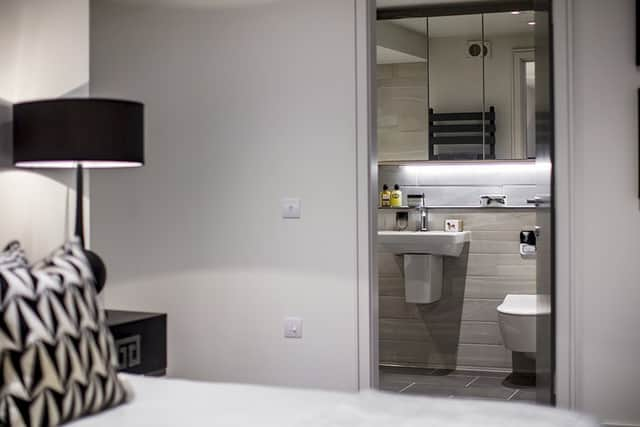 The building came on to the market after the deaf school decided to relocate to a new site in Linlithgow.
Apartments at Donaldson's have retained a mix of original features such as large historic windows, fireplaces and cornices, alongside contemporary features.
Picture: the Playfair by Donaldson's, City & Country
Liz Freeman, interior design manager for City & Country, said: "We have ensured a seamless blend of the historic with the contemporary.
"We've used sleek kitchens and bathrooms to complement the overall layouts and enhance the elegant atmosphere created by the proportions of the historic building.
"The homes are designed to maximise space and natural light with a fully inclusive specification which is hard to find in modern developments."
Picture: the Playfair by Donaldson's, City & Country
Helen Moore, managing director of City & Country said: "The Playfair at Donaldson's is a truly remarkable building and having lain empty for so many years, we are extremely proud to have been able to rescue this Edinburgh icon and bring it back into beneficial use, for both current and future generations to enjoy.
"As our first project in Scotland, we are exceptionally pleased to have received this award.
"It is tribute to the hard work and efforts of our fantastic in-house team as well as a brilliant local supply chain, all of whom can be proud to have played their part in restoring such a majestic building.
"Following painstaking restoration, we have breathed new life into The Playfair and created an outstanding range of apartments.
"The properties feature many historic and stylish features such as original gothic style windows, generous ceiling heights, original woodwork panelling and historic cornices, alongside a contemporary, fully inclusive specification. The result is a truly unique blend of period architecture and contemporary design."