Former dairy cottage with stunning modern extension hits the market in Dumfries and Galloway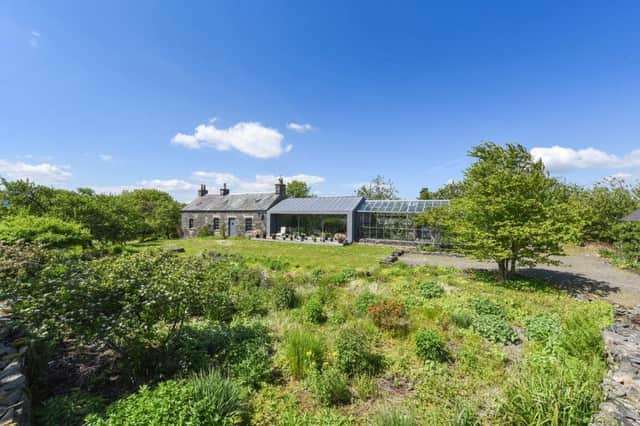 A dairy cottage dating from the 1800s, and its garden, have been given a stunning makeover, says Kirsty McLuckie
You hear a lot about properties which offer the best of old and new, but Barnwalls, near New Galloway, is as good an example of a centuries-old building updated for modern life as you are likely to find.
The original pretty cottage dates from the early 1800s when it started life as a dairy and arable croft.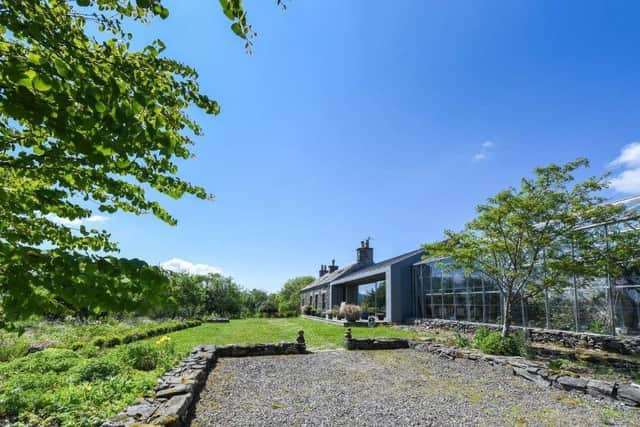 At the turn of the 20th century there were 11 people living in the old cottage, including dairy maids.
The mill used to grind grain and the original turning circle for the horse is still present at the back of the house.
The older part of the cottage has cosy proportions, with two rooms, a kitchen and a bathroom downstairs, and three rooms upstairs, but five years ago, owners Drew Plunkett and Lindsay Taylor added a modern extension, replacing half of a 60ft greenhouse which joined the house.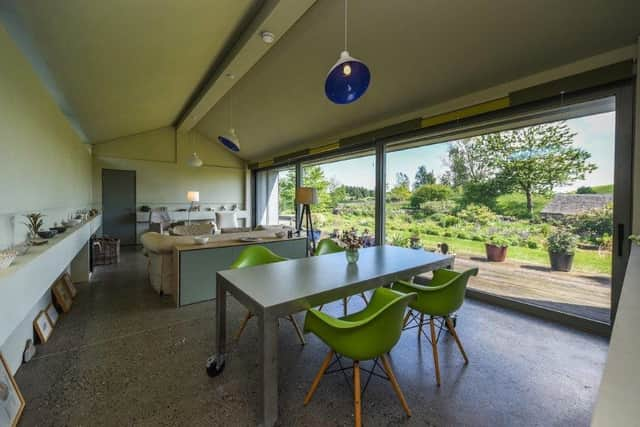 The remaining glass house is still sizeable but the middle part is now a chic living space with its own expanse of glass overlooking the garden and such modern luxuries as underfloor heating, double glazing and solar panels.
Drew, an architect and interior designer, designed the extension along with Sam Booth of Echo Living, who is a specialist in architectural design and eco houses.
The pair met when Sam was Drew's student at Glasgow School of Art and they have written a book on furniture together.
The extension is beautifully complementary to the older part of the building, without being in any way a pastiche.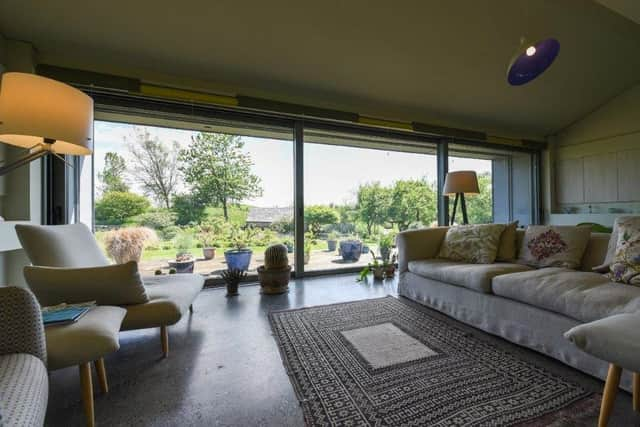 It looks deceptively simple but it has a very substantial steel beam to support the wall of glass.
Lindsay says that it has changed the way they live, completely.
"We have owned the cottage for 22 years, our son was eight when we bought it.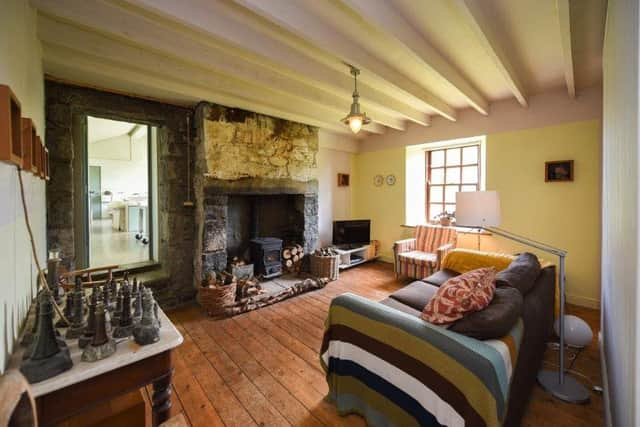 "It was an unfinished farmhouse in the middle of a field so we started working on the garden when we first moved in and didn't get around to the extension until more recently."
She says that since its completion, it has changed the way they use the house entirely.
"It is incredibly bright and warm because of the solar gain, sometimes we can be in tee shirts in the depths of winter. We do spend most of our time in there."
Lindsay herself worked at the Glasgow School of Art, her husband was head of interior design, while she headed up the textile department, and she says that the decor of the whole house started out minimalist as he preferred.
"Over the years I have managed to bring in some beautiful textiles so the look is slightly softer now."
But she says: "Mainly he is in charge of the interior, while I look after the garden."
When they arrived, the four acres which surround the house was just a field, so her task has been impressive.
What was boggy land was excavated and three ponds created. Lindsay says of the largest: "It is gorgeous, with an island in the middle and we have a visiting otter.
"We stocked it with fish thinking we could go out and catch our lunch and couldn't understand why we never saw any mature fish until we realised that we were just feeding him, which is fair enough. "
The greenhouse is still sizeable and has a fruiting fig tree, a peach and a greengage plus a grapevine.
Lindsay also grows tomatoes, strawberries and lettuce and brings on all the plants in there for the garden.
Of the grounds, she says: "Drew did reveal recently that he would have been happy with just a farmhouse in a field and he hadn't realised the size of my ambition. We planted 250 trees before we even got on to shrubs."
The garden is very much integrated into the landscape. It gradually blends in with wild and semi wild parts and areas that are more manicured.
Lindsay says that the climate, mild and damp, has been her guide in what will grow successfully.
"Trees take a long time to get established, they sort of sulk for a few years until they get their roots down, but then they grow very well."
Barnwalls is the fourth garden she has created, but she says: "I've got another in me, so I'm going to be starting from scratch again in the new house."
A new grandchild has shifted their family focus to the south of England, but Barnwalls has benefitted hugely from Drew and Lindsay's talents, both inside and out.