Homebuyer Show Scotland and awards coming to Glasgow in spring 2024
House buyers, movers and others with an interest in residential property are expected to flock to the Homebuyer Show Scotland in Glasgow next spring to meet builders, legal experts, mortgage specialists, interior designers and many more from the sector.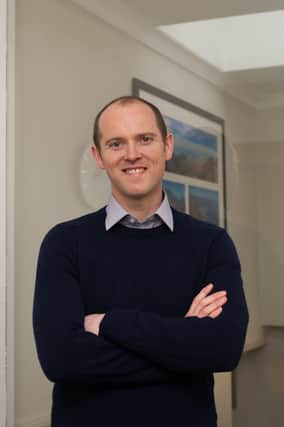 A range of housebuilders, such as Westpoint Homes and Stewart Milne Homes, have already signed up and will be showcasing their latest new homes developments and incentives at the free-to-attend event at The Glasgow Royal Concert Hall on Saturday 20 April 2024.
It is the only show in Scotland dedicated to the homebuying process and all aspects of residential property, including finance. It is designed to be a one-stop shop for consumers looking to make sense of the often complex housing and mortgage markets.
Homebuyer Show Scotland is being run with the support of the Mortgage Advice Bureau, with The Scotsman as national media partner. It is designed to help people make their next move, from first-time buyers to those looking for a forever family home to people wanting to remortgage or downsize. The event will include a seminar programme with talks from a number of property experts on such topics as first time buying, part exchange and the legal system. One session – with the theme still to be unveiled - will be chaired by The Scotsman property editor KIrsty McLuckie.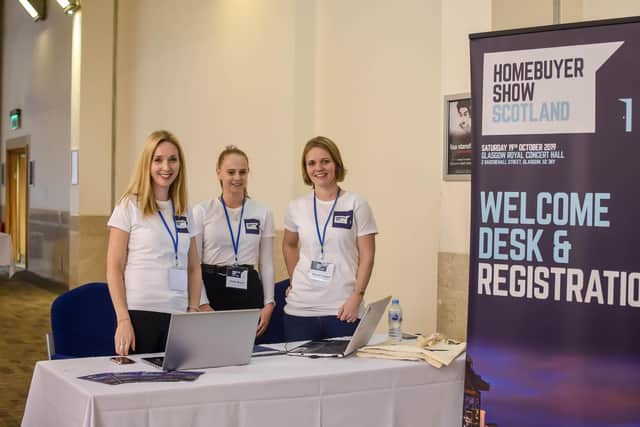 Other exhibitors and partners on-board with the Homebuyer Show include Pacitti Jones, Mortgage Advice Bureau, The Scotsman and Whathouse.com. More names will be announced in the coming weeks and months. Potential exhibitors are being urged to find out about the show and get involved while there is still space left at the event.
Exhibitors are welcome from property sales, such as builders, estate agents, housing associations, auction houses and retirement homes, and property services, including mortgage providers, solicitors, surveyors, interior designers, kitchen and bathroom providers and removal firms. As well as having a presence at the show, exhibitors will be invited to attend a pre-event networking opportunity, will be included in marketing and promotion and will receive a plethora of other benefits.
The show is also launching the Homebuyer Awards Scotland to shine a light on some of the most important areas for people to consider when buying their next house. They will offer Scottish businesses the chance to be recognised for sector-leading efforts in one of three categories: Green Homebuyer initiative; Homebuyer innovation; and Homebuyer experience. Entries are invited from any business within Scotland's homebuying ecosystem. There is an early bird entry fee with a deadline of 7 December and the closing date for the awards is 18 January.
Next year's Homebuyer Show Scotland follows the success of the inaugural event which was held in 2019, before the pandemic. Organisers said the 2024 show will be even bigger and better than before, with up to 1,000 attendees expected on the day.
The show is arranged by Cognition Events along with specialist property PR consultancy Building Relations and digital & design agency Maven.
Matt Colgan, Homebuyer Show Scotland event director, said: "We're excited to be bringing the Homebuyer Show Scotland back to Glasgow next spring in response to consumer demand and great interest from the housing and residential property sector, from house builders to expert advisers.
"For attendees, the show gives access under one roof to all they would want to know about the housing market. Experts will be on-hand to answer questions and we're sure people will find our seminar programme an invaluable source of information.
"We already have a number of exhibitors signed up and we're in discussion with others across the residential property sector and related services. Our show packages give exhibitors a unique opportunity in Scotland to reach potential clients and promote their offerings. We're keen to speak to more companies interested in being involved, so please feel free to get in touch and download our Homebuyer Show Scotland exhibitor brochure.
"We're also looking forward to receiving entries from businesses across the sector for our Homebuyer Awards Scotland."
To find out more about exhibiting at or visiting the Homebuyer Show Scotland which will run from 10am until 4pm on 20 April 2024 please visit www.homebuyershowscotland.com