According to a Zoopla survey, 43 per cent of its respondants who have parents with property are relying on an inheritance to either buy a first home or move up to a more expensive property.
Such is the interest, that Zoopla has launched an online calculator for those who are surreptitiously trying to guage the value of a parent's key asset.
Understandably, some might think it crass to ask their folks outright for a ballpark figure of what is coming to them, should a sad demise in the family occur in the future.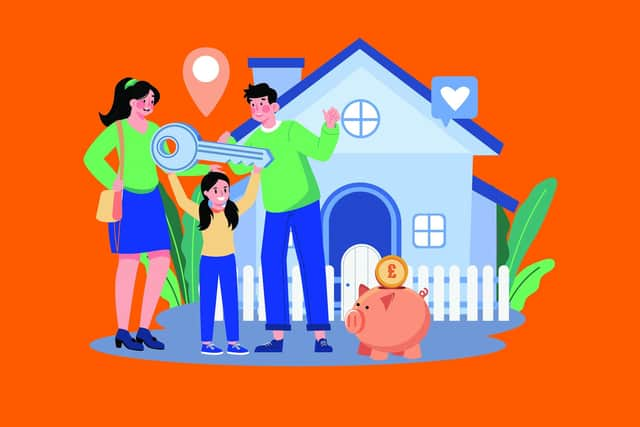 But the handy algorithm asks only for the current value of the home, number of siblings, and age of the parents before coming up with a likely figure, based on price inflation and how long the average person has left to live.
Which sounds both mercenary and ghoulish, conjuring up unsettling images of an entire generation rubbing their hands in glee at the prospect of their poor old parents popping their clogs.
I'm sure – in most cases – that isn't the reality, but it is perhaps only practical in today's market for the younger generation to conclude that the best route to home ownership is sudden orphan status.
The average UK house price-to-gross earnings ratio is currently a record high, with interest rates and large deposits required putting ownership further out of reach.
Meanwhile, many parents are reaching retirement age with decent pensions and expensive homes owned outright.
But it is a dangerous game to assume that you'll inherit a wodge. Just in my own circle of acquaintance, there are plenty of potential pitfalls.
There's the wealthy old gentleman, with middle-aged offspring who presumably have an eye on their father's fortune. But he is over 100, and while unlikely to live very much longer, he is still driving and has suffered no major health concerns.
He also remarried a much younger woman after his first wife died and took on her children when they were teenagers. This second family seems now a lot closer to the patriarch than his own kids – so all bets are off.
Another 60-something friend doesn't believe in leaving money, thinking his sons should stand on their own. He has built an expensive timber house, with a shelf life similar to his own, ensuring there won't be much value left in it when he departs.
For many, there is also the issue of care home fees, which can see assets tick down faster over a few months than they increased in the housing boom years.
And of course some parents pride themselves on spending the kids' inheritance – that is, their own hard-earned money – as fast as they can.
Monitoring your mum and dad's house value is no use if you then discover that all those later-life holidays were funded by an equity release plan on the family homestead. Perhaps the best advice is – don't count your chickens before they're dispatched.