In the face of rising interest rates, the elders point to times in the UK's not-so-distant past when today's base rate would have summoned a response like Monty Python's Four Yorkshiremen: "4 per cent? That's luxury, we paid near 15 per cent for a shoe box in t' middle of t' road."
My own family is no different, with my kids' grandparents pointing out that their first house – a detached cottage in a commuter village bought in 1973 – meant their lifestyle treats were holidays under canvas and one bottle of wine a week.
But, 50 years on, no amount of scrimping would afford the same property on today's starting salaries for a teacher and an army officer. Rightmove suggests that you would need just shy of a million pounds to move into the same house now.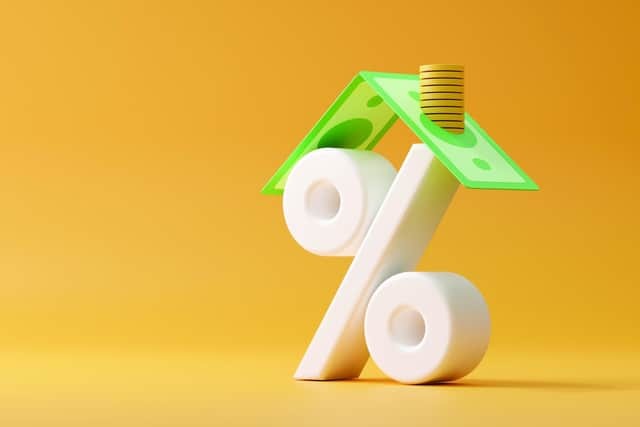 How I wish they had kept it.
So, who really had the easier route onto the housing ladder, boomers or millennials?
Certainly the 1980s started and ended with historic highs in interest rates, with little respite over the decade.
Nor were there the range of mortgage deals available. Rates were variable until 1989, meaning if the base rate rose, so too did your monthly payments, rather than opting for the certainty of a fix.
House prices were clearly cheaper. In 1980, the average UK house price was £20,897, while at the end of last year it hit £235,298 – up by a factor of almost 12.
Of course, salaries are also higher now. In 1980, the average UK annual salary was £6,214, while currently it is £30,420 – but that's only increased by a factor of five.
And for the main part it is this lack of affordability, rather than interest rates, that is shutting out would-be homeowners.
1980s mortgagees were less exposed to hikes because monthly payments took up less of a salary. In 1983, for example, it took 2.7 times the average annual salary to purchase a home.
In Scotland average property values are now around five times the average salary.
The average age of Scottish first-time buyers is 31, seven years older than in the 1980s, and this piles on additional problems.
By that age, many mortgage payers have children to support and may well be servicing student debt – something our forebears didn't have to worry about either.
Buyers in their 30s are also more likely to have spent years in private rented accommodation, rather than living with parents before purchasing, and rental prices have also risen dramatically, as well as the associated costs of living independently.
Last year, first-time buyers made up half of all home loans north of the Border, paying an average of £190,000, with a deposit of £40,000.
Saving such huge sums in the teeth of a cost of living crisis means in the competition for who had it worst, today's first-time buyers most definitely take the unwanted prize.
Spare a thought for your great, great-grandparents, however. In 1876 – the last time house prices were more expensive relative to earnings than today – you would have needed 12 times your salary to afford the luxury of owning a home.