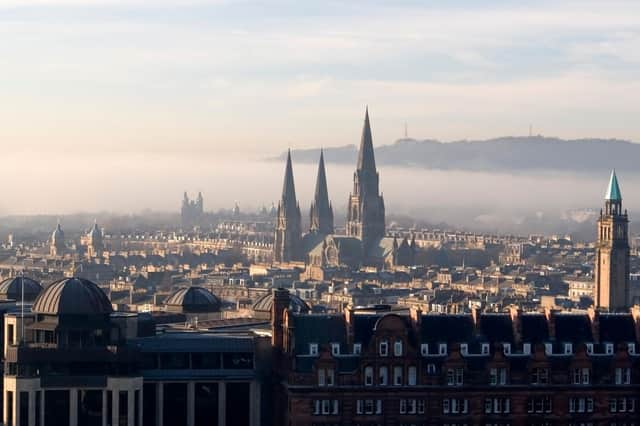 While there were some rumblings in the press with predictions of a house price crash in 2023, we haven't seen this being backed up by any hard evidence so far.
Following a year where many households experienced financial hardship due to the energy and cost of living crises as well as the steep and sudden hike in interest rates, the beginning of 2023 saw many homeowners or prospective buyers left wondering what the effect will be on house prices. Especially in Edinburgh, where price fluctuations can buck the national trend due to continued high demand for properties, coupled with insufficient supply coming onto the market.
In early December 2022, the ESPC reported that house prices to the end of November, across Edinburgh, the Lothians and Fife rose by 8.8%. They have also reported a favourable start to 2023 with a 22% increase in home report requests and a 30% increase in viewing requests. This proves that despite some negative external factors, there is still an appetite for properties out there.
ESPC Chief Executive, Paul Hilton said: "The market in Scotland has remained relatively consistent, and we expect that demand for quality local housing stock will remain, albeit at a calmer pace than has been seen recently."
This is something that the property team at Gibson Kerr has also reported – good-quality properties are still attracting plenty of interest.
In addition, the Bank of England has said the economy performed better than expected between October and December, and this will reassure the buyers. Inflation is expected to fall rapidly in 2023. In November 2022, the Office for Budget Responsibility predicted it to fall to 3.8% by the end of 2023 and there are predictions that, at 4%, we've just about reached the peak in interest rate rises. The next Bank of England announcement in March will give more clarity, but some mortgage rates are starting to fall.
The consensus is that mortgage rates will gradually decline throughout 2023, even if interest rates go up. And some are predicting that fixed rates could fall below 4 per cent by early 2024.
UK-wide, some of the big lenders have been speculating that house prices could see falls of between 5% – 8%, but in Edinburgh (and many other places), demand still tends to outstrip supply, so it's difficult to see a significant drop in house prices locally.
There might be a softening of prices, with sale prices being closer to home report valuations, but this has to be considered in the context of the ESPC reporting price rises of around 20% since the start of the pandemic. This softening of prices may well have benefits for both buyers and sellers as it might provide a more stable starting point, where both sides have a more realistic idea of what sale prices could be achieved.
The expert Gibson Kerr property team in Edinburgh is happy to give homeowners guidance on what properties may be worth in the current market and to outline the sale process from listing your property, dealing with offers and the conveyancing work through to completion.
We can also give you full advice on purchasing a property. For further information, contact us on 0131 226 9167 or [email protected].