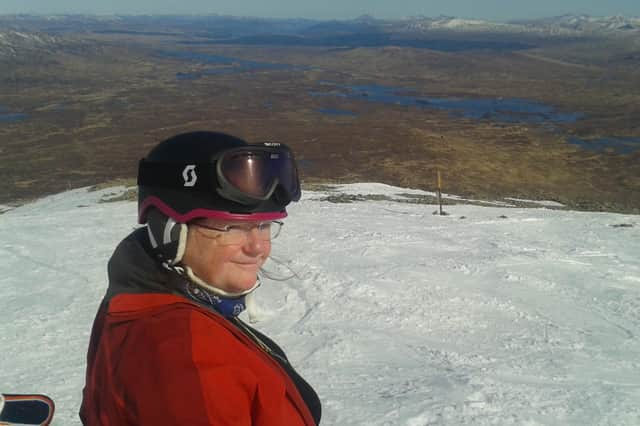 ​It's always hard to predict what each new winter will bring for Scotland's ski resorts, and over the next few weeks we will no doubt be treated to the usual baffling flurry of weather-related headlines, from "Big Freeze Forecast!" to "Climate Scientists Call For Mildest Winter On Record!" Factor in concerns over whether it will even be possible to access your favourite ski hill in the coming months, as the coronavirus pandemic drags on, and it's easy to see why some skiers who would already have bought a season pass by now might still be humming and hawing and trying to decide if it'll be worth it this year.
​No such hand-wringing for 65-year-old Angela Anderson of Helensburgh, however – she's just bought her 60th season ticket for Glencoe. "I've had 60 in total," she says, "but I've probably had 63 years skiing on the mountain. I was born in November '54, so obviously in the '55 and '56 seasons I was too wee and there was no chairlift. But once the chairlift was built, in 1957, I would've been up a bit, and then '58, '59 and '60 I would have been up more."
In the early days at Glencoe, you had to be six before you could get a season ticket, so Anderson's first season as a season ticket-holder would have been in 1960/61. Even though there were lifts on Meall a Bhuiridh by this point, getting to the snow involved a lot more hard work than it does today.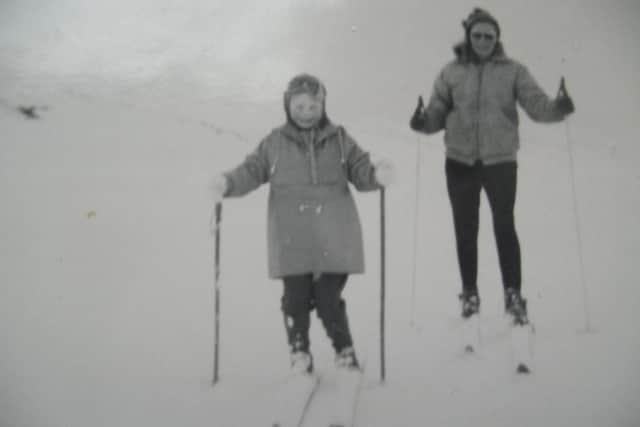 "In those days the chairlift stopped a good way down the mountain from where it goes to now so there was a bit of climbing at the top and then you walked over the plateau and up to the rocks where the Scottish Ski Club hut is now – the first runs were at that level. To start with there was a button lift, so I had to be carried on that, and then they changed it to T-bars and I buddied up with my friends."
Anderson was the last president of the Glencoe Ski Club before the present incumbent, and she has also done stints running race training on the mountain and acting as race convener. Given her background, though, she was perhaps always destined to become heavily involved with the Glencoe skiing community. Her father, Chris Lyon, was a member of the now-famous work party which helped install the original lifts on the mountain in the 1950s, allowing it to become Scotland's first commercial ski resort when it began welcoming paying customers in 1956. Like many of those who worked with the resort's father-figure Philip Rankin to create the lift system, he was a shipyard engineer on Clydeside. He was also president of the Creag Dubh Mountaineering Club and the founding president of the Glencoe Ski Club. "Everybody that was there then was involved in one way and another," says Anderson. "In those days if the lift broke down all the season ticket holders piled in and helped out."
Anderson still has happy memories of childhood trips to Glencoe. "We travelled up every weekend from Clydebank," she says. "The lifts were only open at the weekends.
"We stayed in a canvas doss in the quarry nearby – that was where all your friends were. You couldn't do things like play hopscotch or skip very well when you got back to school, but you were really good at moving over rough ground. I've got a pretty good conviction that kids who are brought up doing what I call wet bum sports – so skiing, sailing, mountain climbing, canoeing, these sort of things where you're against the elements – you form a fantastic bond with people, and you gain a huge amount of resilience."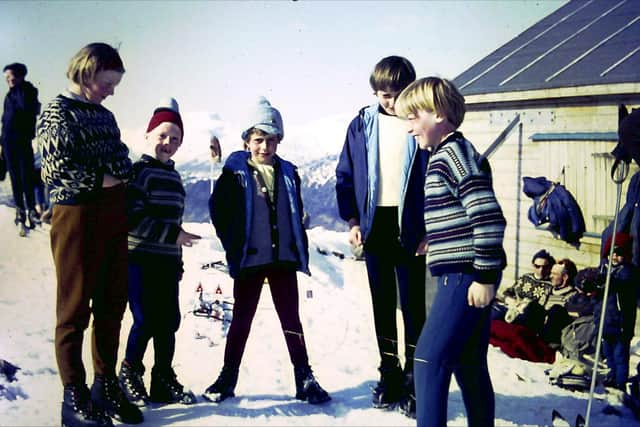 Anderson now lives in Helensburgh and she still skis at Glencoe every weekend it's open. The two biggest changes she's seen, she says, have been the arrival of businessman Andy Meldrum in 2009 and the subsequent investments he was able to make ("Glencoe ran on a bit of a burst elastic band scenario for a long time before that") and the improvements in snow grooming: "it's now a groomed mountain rather than one with piste bashers only going to certain places."
With climate change starting to make life difficult for ski resorts, does she think there will still be skiing at Glencoe 60 years from now?
"I would hope so," she says. "The global warming thing is swings and roundabouts. Is the North Atlantic Drift going to turn off and are we going to go into another ice age? We certainly seem to be getting a lot of storm cycles, but we had a lot of storms before – in the 60s the blizzards were horrendous."
In the early 1950s, the Scottish Ski Club initially considered building a permanent ski resort on Ben Lawers in Highland Perthshire, but they ended up going to Glencoe instead because the steep gullies on the north face of Meall a Bhuiridh became packed with wind-blown snow in the middle of winter, allowing the mountain to keep its snow well into the spring. This, Anderson thinks, is what will ensure people are still skiing at Glencoe for generations to come.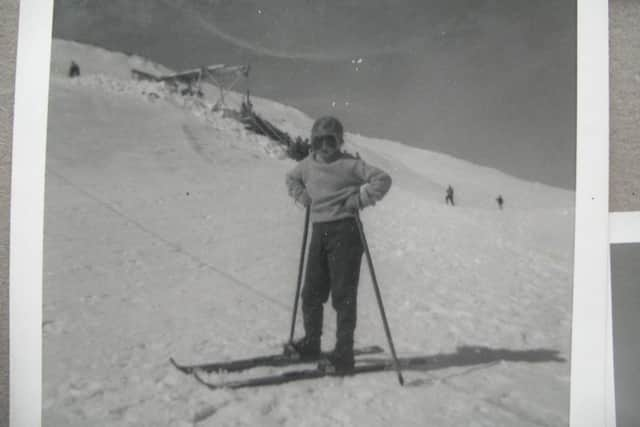 "At Glencoe," she says, "you just need a good three-day blizzard and that's enough snow for the winter."
A message from the Editor:
Thank you for reading this story on our website. While I have your attention, I also have an important request to make of you.
The dramatic events of 2020 are having a major impact on many of our advertisers - and consequently the revenue we receive. We are now more reliant than ever on you taking out a digital subscription to support our journalism.
Joy Yates, Editorial Director