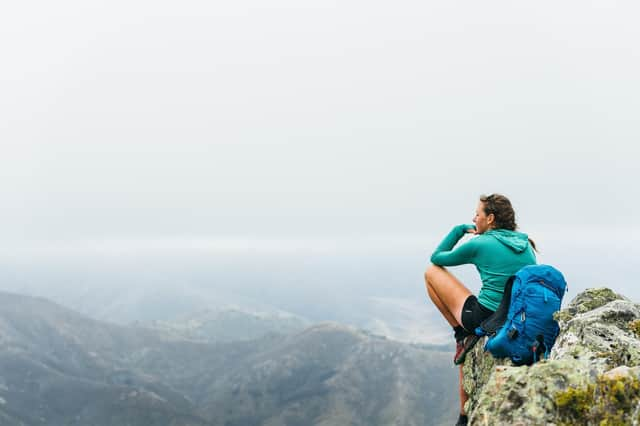 Jenny Tough, 33, loves her home city of Edinburgh, but she never gets homesick.
Instead, the only places she ever pines for are mountains.
"I grew up in Western Canada. We travelled a lot, so never had the idea of a space that we identified as where we live," says this adventurer, endurance athlete and writer. "For me home has always just been mountains".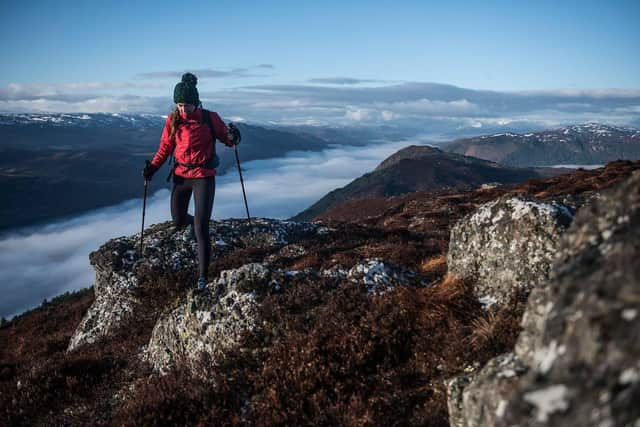 In pursuit of a challenge and that sensation of belonging, back in 2017, Tough decided to visit one of the most remote locations in the world, Kyrgyzstan, and run the Tien Shan mountain range, while unsupported and alone. She succeeded.
However, when she returned to the Scottish Capital, she suffered from the 'post-adventure blues', so added another five mountain ranges to her five-year itinerary.
After being pursued by a publisher, who had heard her doing a talk on her adventures, this athlete was eventually persuaded to write a book, SOLO, which has just been released in paperback.
It details the literal and metaphorical highs and lows of running The Tien Shan, The Atlas Mountains, The Bolivian Andes, The Southern Alps, The Canadian Rockies and The Transylvanian Alps, through exhaustion, adrenaline and altitude sickness.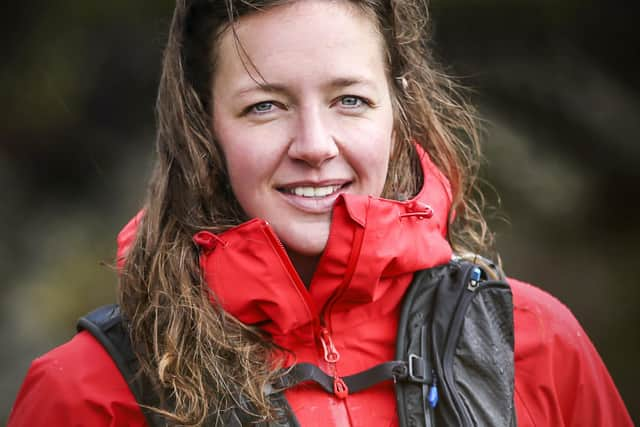 The only thing that seemed to really slow her down was a bout of food poisoning, which kept her confined to a hotel room for three days.
"Going into every one of those challenges I knew that the chances of failure were really high", Tough says. "If I wasn't up to the task, or made a mistake, you can deal with that because it's down to your own limitations. You can work on those. If something happens that's out of your control, like you pick up a stomach bug, or you fall and hurt yourself, then I wouldn't be able to live with that being the reason that I failed. It's really frustrating to be betrayed by my body".
In the book, it's obvious that the difficult times don't lessen her life-affirming love of running alone.
During most of the trips, Tough is told by locals that her journey is impossible – especially, it seems, for a woman – but, happily for the reader, she ignores them and carries on regardless.
Although she has problems in Morocco, where she is practically stalked by the gendarmerie, she meets kind and generous people along the routes, including a family near Song Kol Lake, who let her stay in their yurt. She also made some great friends in New Zealand, where she traversed The Southern Alps.
As an aide memoire, Tough kept a diary during her trip, which was 'falling apart' by the end and she took videos en route.
These helped shape the resulting book, which is very human. She's not embarrassed to share her emotion, including the tearful moments. That's in contrast to the stereotypical image of an adventurer - square jawed, stoic and, of course, male.
"I have always been adventurous but there was definitely a lot of impostor syndrome around that identity. I just didn't look like what adventurers are supposed to look like and, of course, now I'm banging the drum that that's ridiculous", says Tough, who edited the book Tough Women Adventure Stories in 2020. "When you turn on the TV, it's Bear Grylls and his friends. That's how the outdoor world is represented to the UK, which is absurd and definitely not the reality. I don't feel like I had a role model growing up and if there had been one, I think I would have got here a lot quicker".
When I speak to her, she's about to give a talk to schoolkids about the Duke of Edinburgh Award, and will undoubtedly be inspirational.
She might not scare them by sharing the hairiest moment on her SOLO trip. Ironically, it was on the last journey to the Canadian Rockies, back in 2020. On this return to her home country, things only became really tricky on the final leg of the adventure.
"When we talk about being remote in Canada, you're REALLY remote. I was on a committed segment and for five days there was no chance of getting out. It was a very popular grizzly bear spot. I was seeing tracks all over the place. And there were no tourists. There's a joke that you don't need to be able to outrun a bear, you just have to be able to outrun the guy next to you," she says. "It was during a July heatwave and the snow caps melted quickly and rivers went up really high. Bridges were getting washed away and I was having to do crossings. Less than 10 km from the end, I just couldn't cross this river, it was so fast, in spate and the water was glacier runoff and so cold, it took me hours. It was beyond my line of acceptable risk. Getting swept away, there's just no chance of rescue, you're too far into the back country".
When she narrated this sediment for the audio book of Solo, she had to take a break as her voice began to get shaky while remembering this incident. However, the experience wasn't enough to put Tough off. Her next destination is South Africa, so she can cycle and run the Drakensberg Mountains. Maybe there will be another book in the pipeline.
"I would definitely love to have that content for another one, but I don't want to be that person that writes books for the commercial pressure," she says. "If you're going to make someone sit down and read 80,000 of your words, you've got to really have something to say".
Solo: A True Story of Spirit, Adventure and the life-changing power of running alone, Octopus, £9.99