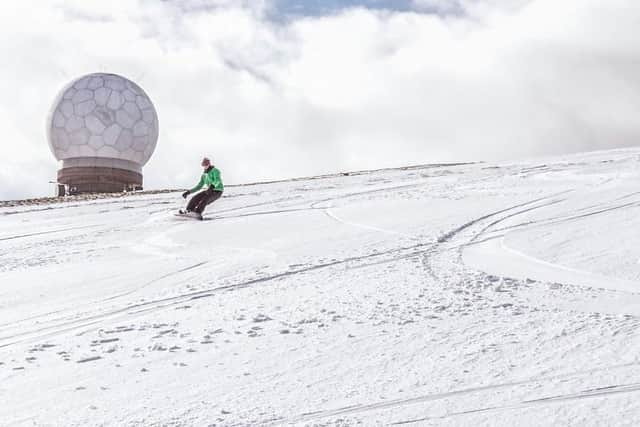 In terms of snow conditions, the 2022/23 Scottish ski season is shaping up pretty well so far, with – at time of writing, and without wishing to tempt fate – runs open at all of the "Big Five" resorts. In terms of alternative ski venues, however, it's been a disaster. First, in November, the Snow Factor indoor ski slope in Glasgow was forced to close down, after the company that runs it appointed a liquidator, and now it seems that the Lowther Hills Ski Club – hitherto the only other place in Southern Scotland offering lift-assisted skiing on real snow – might also have reached the end of the road.
In mid-November, a message appeared on the club's Facebook page announcing that the main topic up for discussion at the upcoming AGM would be "if the club is viable to continue or needs to be wound up." A subsequent message appeared explaining that the club would be "mothballed" for the 2022/23 season. Last week I spoke to Martin Docherty, one of the three remaining directors, and he confirmed that it now seems unlikely that the club will be able to continue to offer skiing, at least in its current form.
Partly, he says, this is simply because he and the club's two other directors – Jamie Glindenning and Caroline Futty – have decided to step down, with no other members willing to replace them. "We've got to the point where we have other things to do," he says, "and we no longer have the time to commit to the ski club." However, the reasons they are struggling to find others willing to take over are complex, with the pandemic having had a major impact.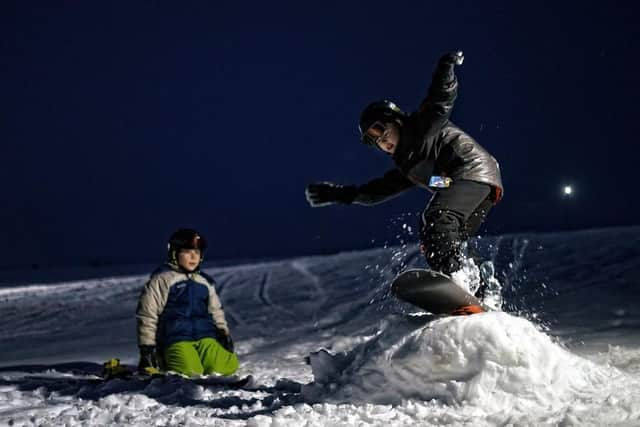 "Things might have been looking different if we hadn't had two winters of all of our equipment not really getting used properly," says Docherty. "Then we wouldn't have been in the position last spring where we were basically looking at portable tows which were failing to start, a groomer which doesn't currently start, and an engine up on the hill which is starting but might give up at any point. It's just not sustainable for us to keep ploughing members' money into these things, and then have people turn up and stand about for hours on end while we try to get them started."
Skiing in the Lowther Hills has a long and colourful history, stretching all the way back to the 1920s. However, the most recent iteration of the Lowther Hills Ski Club was kick-started in 2014 by Anjo Abelaira, who came to live in the area having previously worked at ski resorts all over Europe. The initial goal was to be able to offer between 15 and 40 days a year of lift-assisted skiing, depending on conditions, using two rope tows, one on 725m Lowther Hill and one serving a lower-lying beginner area close to the village of Leadhills. Rather than selling lift tickets, the club would sell annual memberships. Buoyed by the club's initial success, Abelaira and his team went on to build a club hut on Lowther Hill, purchased a small piste-basher to groom the slopes and began offering floodlit night-skiing in the beginners' area. They even planted around 2,500 native trees beside the upper ski slope, in the hope of one day being able to offer Scotland's only lift-served tree skiing.
However, in September 2020 Abelaira stepped down as club chairman, frustrated by the fact that the Hopetoun Estate, which owned the land, wouldn't allow him to develop the existing facilities further. And now, with the current directors also looking to move on, it seems this latest chapter in the long history of skiing on Lowther Hill may be drawing to a close.
"When no-one came forward [to take over the club], we began conversations with the wider local community," says Docherty, "so Leadhills and Wanlockhead and the Hopetoun Estate, just to see if anyone wanted to take over the facilities and either run them for skiing or for any other purpose. There's no reason why the clubhouse couldn't be a community bothy or a resource centre for local school kids. All of the saplings we planted a few years back are doing incredibly well, so one of the ideas we have put to the local community was why not take this over as community woodland and then decide if you want to start any other form of other activity using the clubhouse, from hillwalking to taking schoolkids up there to learn about nature. That is currently still sitting with the community to consider and come back to us on."
And could the ski club ever emerge from its mothballed state at some point in the future?
"Once the dust settles on all this," says Docherty, "I think there is a possibility of doing what the various iterations of the Lowther Hills Ski Club did over previous decades, and that's keeping those tows probably in somebody's garage, maybe resurrecting the arrangement we had with the golf club up until this season, so we can keep some stuff in one of their containers and lease the fairway of the first tee for use on snowy days. I think that would be far more sustainable and realistic, and I think there might be some interest in doing something like that locally."