Why young Scots are looking to the skies under lockdown
With traffic levels down, birdwatching is experiencing an unexpected boon in Scotland - and the young are especially keen to take up the binoculars.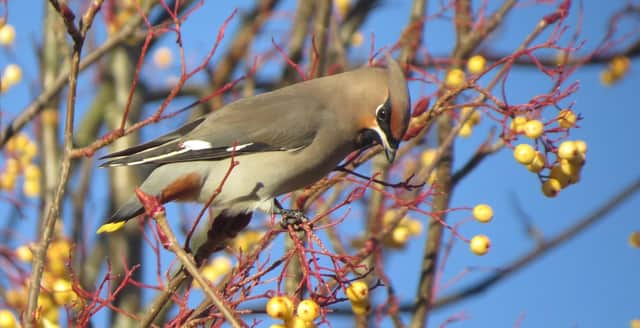 You're not just imagining things: the chirping of birds has been noticeably louder since lockdown began.
It's not just birdsong either; all over the UK, people have reported seeing more - and rarer - birds in their local area.
The reduced levels of road and air traffic, says Alan Knox, coordinator at the Scottish Ornithologists' Club (SOC), may be partially to thank for making birdsong sound louder and birds themselves "a little bolder".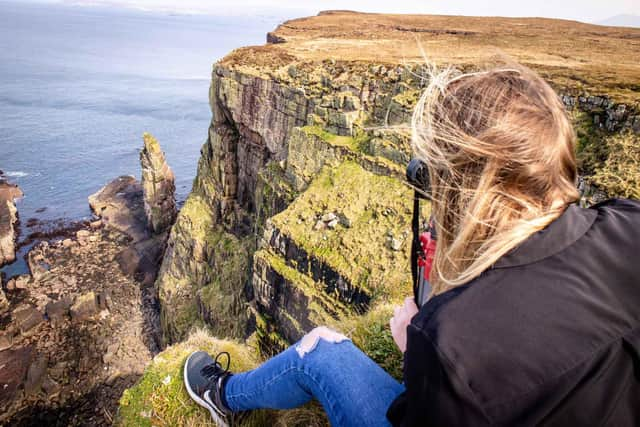 He explains, however, that this uptick in sightings and song might also be down to a lockdown-induced shift in perception. Stuck in their local areas for weeks on end, people have become "more aware of their surroundings", says Alan, making them more attuned to the natural world around them.
Whatever the reason, birdwatching has become a popular pastime for Scots under lockdown. The SOC's free Where to Watch Birds in Scotland app hit 10,000 downloads in May, with Alan reporting between 8,000 - 9,000 site visits through the app since restrictions came in. Instead of venturing further afield, Scots are using the app to discover the rich diversity of birds on their own doorstep.
Often written off by outsiders as a hobby for older retirees, downloads from younger users have increased under lockdown, says Alan, with a particular spike in young women accessing the app.
Yvette Webster, who runs Scottish travel blog Wayfaring Kiwi, is one of those young women. Based in Livingston, West Lothian, Yvette's usual hobbies - hiking, camping and travelling - have all been halted by lockdown.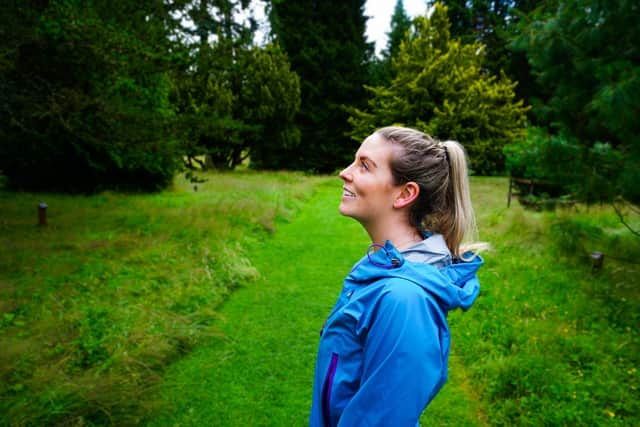 Far from her spirits being dampened, however, she's taken the time at home as an opportunity to properly explore her local area:
"I think I always wanted to explore my local area in more depth, but it's one of those things where, because it's so close...it gets put on the backburner".
Her interest in birdwatching was initially piqued by a trip to Handa Island several months ago, where she watched the "incredible sight" of sea birds making their nests.
She joined the SOC and made plans to venture out on trips with more experienced birders before Covid-19 hit.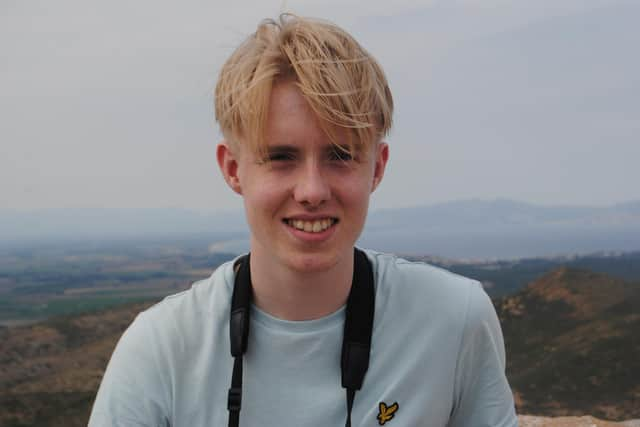 While these plans are on hold for now, she's discovered in the meantime that her local area has a wealth of bird species and hidden gems she'd never noticed before:
"I've walked every single nature trail within walking distance of my house and yet I stumbled across this pond...I didn't even know this pond existed before lockdown...it's a five minute walk from my house and there's a heron nesting there".
17 year old Angus Jennings has had a similar experience at home on the south coast of Fife.
Though he's been interested in birdwatching for "as long as I can remember", lockdown has refocused his attention on his local area: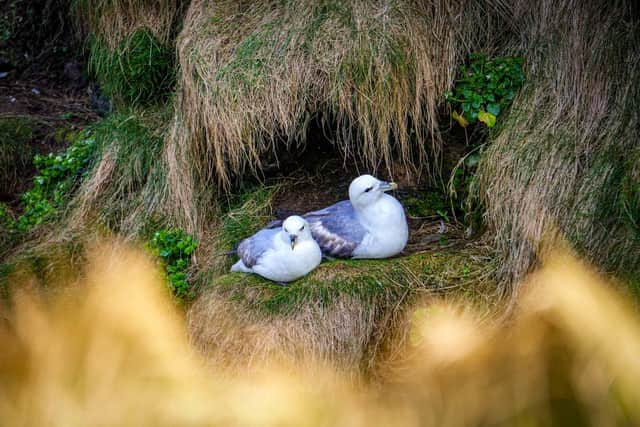 "I can actually see the sea from my house, and I've never actually made an effort to [birdwatch] by the sea because I live so close...I discovered I can see puffins from my house".
Online, the birdwatching community has adapted - and thrived - on the need to stay at home. Chris Packham's Self-Isolating Bird Club videos have amassed over 7m views under lockdown, while Angus has taken part in the Twitter-wide #gardenbirdrace, in which birdwatchers tally the number of birds they can spot from their home and garden.
This interest from younger generations, says Alan, is good news for the future not just of birdwatching as a hobby, but for the conservation of birds too:
"There are a lot of teenagers, a lot of people in their early 20s who take birding very seriously...thank goodness as well, because they're the future of all the environmental work that's going on".
Though there are competitive elements to birdwatching, those who use the SOC app are actually participating in a kind of citizen science: data on sightings can be used by organisations like the RSPB for conservation planning and better understanding of migratory patterns.
"On its own", says Alan, "it may not seem very much, but when you put it together from thousands of people, then it becomes an absolutely enormous and invaluable database".
Of course, environmental concerns are not the only motivation for birdwatching. For Yvette, birdwatching in lockdown has become a kind of respite from her usually hectic life:
"I'm usually so busy, caught up in work and connected to a device. I feel like it's almost like an act of mindfulness...being able to go out in my local area and really notice the things that I see every day, but notice them on a different level".
She adds, too, that she's enjoyed learning how birds fit into, and contribute to the wider ecosystem:
"It's quite exciting when you can see a bird, and understand why they're there...it tells you a lot about the area too".
It's a feeling Angus shares. "It's just being outside and being able to enjoy nature wherever you go", he says, adding that the ability to spot and name birds means you're able to appreciate them anywhere you are:
"I went to a university interview a while ago, and just beforehand I remember seeing some thrushes in the trees just flying around. It just lifts your mood...you could be anywhere...it just takes you to all these unusual places".
Understanding migration patterns, says Angus, is an incredible window into the marathon journeys that birds take when flying to and from different continents:
"It's just crazy seeing these tiny birds fly over your head...they look so small and insignificant in comparison to their [migration] journey. It's almost incomprehensible".
Alan is keen to stress that novices interested in bird watching really can start from anywhere - even densely populated urban areas. The SOC app is free and, if opening it in Scotland, will show you all the nearby spots you can access to get started.
"We are making a particular effort to try and include sites in urban areas. So it's not all just a matter of getting to the west coast or to the Highlands. There are places even for residents who don't have transport".
Comments
 0 comments
Want to join the conversation? Please or to comment on this article.