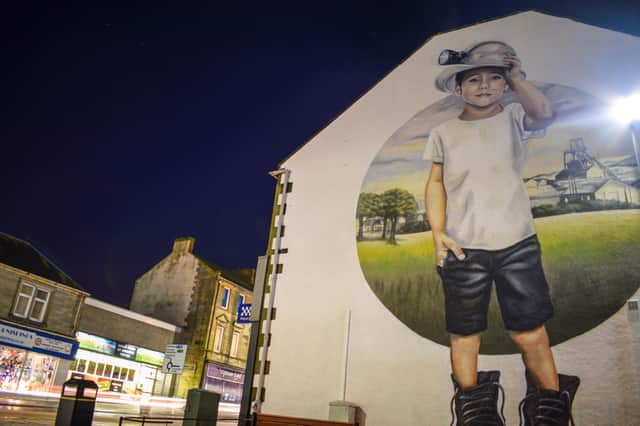 Banksy may have put street art in the news, but he's not the only designer creating huge pieces to brighten up local communities and draw in art lovers in their droves.
Less than an hour from Edinburgh, the communities of Cowdenbeath and Glenrothes are home to a fascinating series of murals representing the personality and people of the region.
They are the work of celebrated artist Kerry Wilson, who has been commissioned by Fife Council and other community groups to create these huge talking points. Many people combine talking with walking, as they weave their way round the route to follow them – for others, it's a photo led tour around Scotland's mural trails which inspires them to seek out each one. Visit in varying times of day or seasons to see how the art changes depending on the weather and light.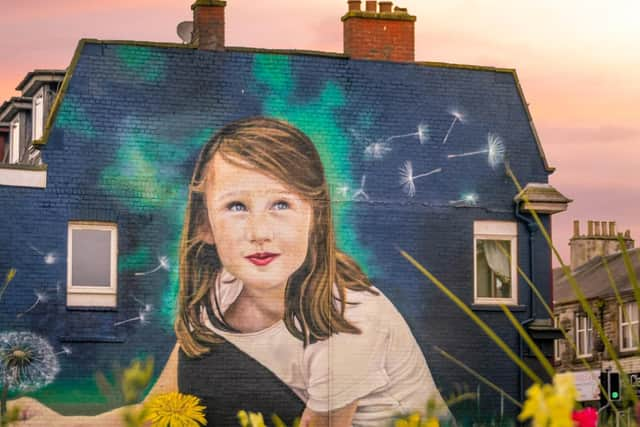 Artist Kerry, who comes from Kirkcaldy, doesn't describe herself as a street artist or graffitist, as she works in lots of mediums, but her mural spray-painting technique was entirely self-taught, she says, to keep up with the kids in her first job as a youth worker at 19.
Over the years she has honed her talents, going full-time as a self-employed artist 10 years ago, and working on her first giant mural, Wee Miner Boy, five years ago when she was 32.
All of her murals feature young children, which she says comes from her background in youth work, her sense of the community and looking to future generations.
She said: "When you do things for the community they often want something historic, reflecting the heritage. When I was a younger artist I didn't appreciate how significant that was to people, so that's been a learning curve for me, how to make them relevant to people's histories and to the future."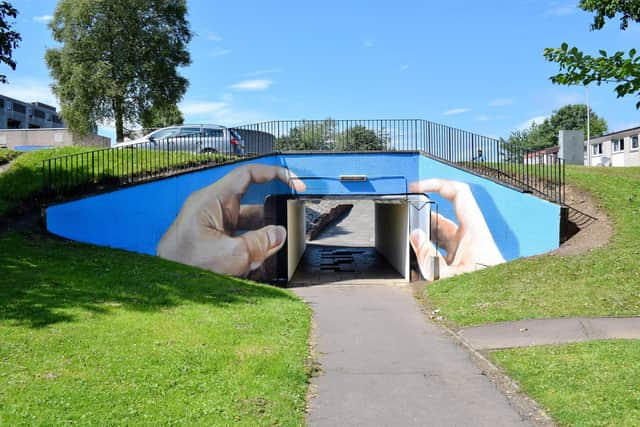 Feedback has, she said, been largely positive, and there are hopes for more murals in Fife in the future.
Working on such a giant canvas is not without its challenges, but as a former volunteer theatre set designer, Kerry has taken it in her stride.
Before the murals she was part of the Shutter Art Project, working with the local council, community council and High School. Kerry transformed a drab 'closed for business' look into something vibrant. Her work was transformational – now, when shops are closed at weekends or evenings, the streets still look welcoming and colourful, often depicting the shop's daytime purpose.
Take the tourist trail in Cowdenbeath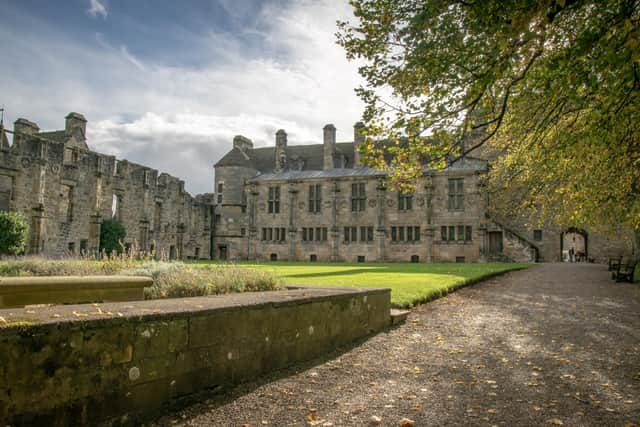 The first piece created at Brunton Square near the police station was the Wee Miner Boy mural, celebrating the area's mining heritage, where a youngster wearing a pit helmet and oversized pit boots stands in front of the industrial landscape of the past. The original commission for the wall was a giant mosaic, but after months of consultation with the community they settled on the mural idea.
Kerry added: "I wanted to do something modern, not stuffy, but still ticking the box for people who wanted to pay their respects or were sentimental. I wanted it to be relevant to all."
The High Street is also home to the Lucie Anderson mural, Kerry's first work featuring a real local, the daughter of a local shopkeeper. Lucie, then aged eight, is seen picking flowers in the 30ft tall painting.
The most recent creation is officially called Boy with Lego Cars, but is known to everyone as Toy Story. This image of a little lad playing with his Lego trucks will paint a smile on anyone's face, and Kerry is delighted that it is not only popular, but has found its own identity in the town.
In Glenrothes, street art created by generations of talent adorns underpasses and bridges, turning concrete walkways into art galleries of murals, while sculptures from when the new town was created to the present offer up unexpected gems around every corner.
Don't miss the 170 pieces along a cultural trail, including the hippos at Riverside Park, the tree hill at Caskieberran, the poetry circles at Auctmuchty and the giant eagle at Pittecheur.
While Cowdenbeath and Glenrothes have proud industrial roots, they make for a great day out in Fife's less well known heartlands.
Lochore Meadows, close to Cowdenbeath, is Fife's most popular free attraction and it's not hard to see why, as its packed with outdoor activities for all ages and abilities. Try your hand at watersports (there's even a beach) or go walking, cycling, paddling, playing or picnicking – there's lots to do.
Don't forget to visit Cowdenbeath's famous son, Slim Jim, and have your photo taken with the statue of Rangers and Scotland favourite, Jim Baxter.
Over near Glenrothes Balbirnie Park is a magnet for nature lovers, with 416 acres of wildlife to explore. With a woodland garden and parkland, some of which are wheelchair accessible, this lush green space is a wellbeing must. Riverside Park is also worth a visit, especially in stunning autumn colours.
Outlander fans will also want to fit in a visit to nearby Falkland Palace – once home to the Stuart monarchs, it's now a familiar TV location.
To the south of Fife lies Scotland's newest city, Dunfermline, packed with museums and galleries to enjoy. This ancient royal burgh holds its history of King Malcolm and St Margaret dear, and you can follow in the footsteps of kings through the streets and parks. It was also the birthplace of Andrew Carnegie, a millionaire philanthropist whose name is still synonymous with libraries around the country.
Last but not least, is Fife's other famous son, artist Jack Vettriano, whose early years exhibition is on display at Kirkcaldy Galleries until October 23, 2022.