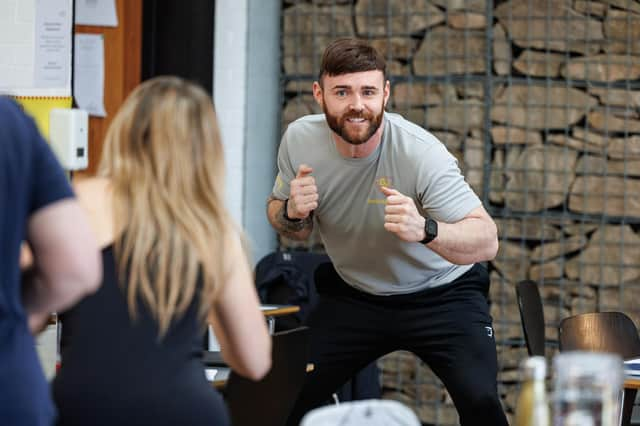 None of us are entirely sure what it is, but we all want a bit of wellness in our life this January.
In order to cater for those who need a pep after the festive season excesses, holistic life and self-development coach, Nichola Henderson and her Scotland Retreats team, have launched a 'new modern wellness event".
Awaken Your Unlimited Power will take place at The Corinthian Club in Glasgow on Sunday January 22 2023, from 10am until 5pm. Tickets are £149 and, for that, you might enter like a George Square pigeon, and emerge as a phoenix.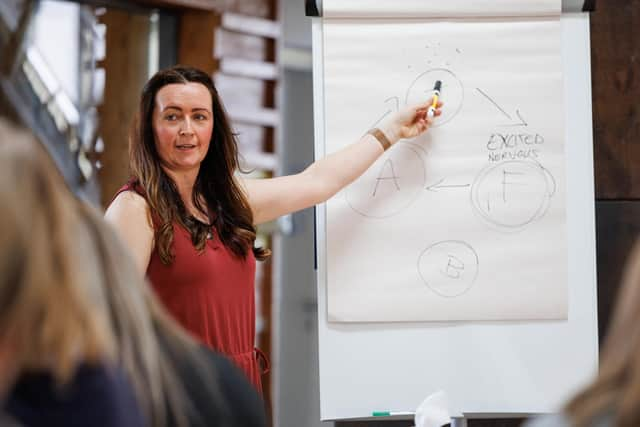 "The reality is, after what everyone has been through the past couple of years, a spa day or a facial is just not going to cut it and that feels a bit dated now post-pandemic. People are ready for something new, something fresh," says Henderson, who runs various events throughout the year. "They want a modern, deeper way to experience self-care and development, but more importantly, something that they can take away and integrate into everyday life".
They're describing the session as unique, as it features a range of experts, with a day that's packed with workshops, talks, yoga, meditation, breathwork and movement.
It won't just be Henderson in attendance. Scotland Retreats is something of a Charlie's Angels-style affair. The team also includes Glasgow-based Scotland Retreats co-founder James Hughes, who, among other things, is certified in hypnotherapy, transformational life coaching, cold water therapy and other practices. There will also be owner of gym GXFitness in Glasgow, yogi and personal trainer, Kenny Walker, to whip everyone into shape .
We asked Henderson, originally from Derry, to tell us a bit more.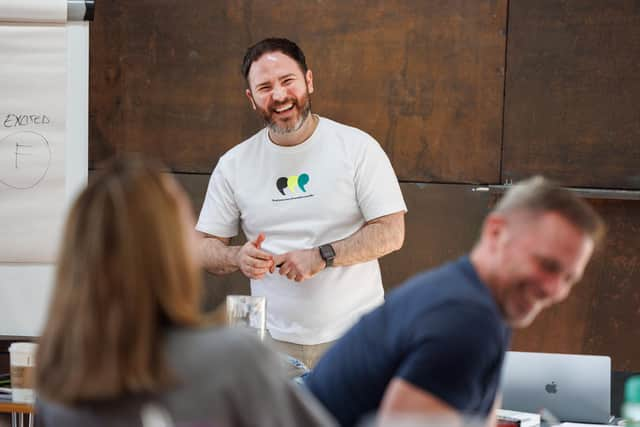 What was your job before you became a life coach?
I was living the typical corporate life; I was a senior account manager working in the clothing industry for 15 years. It was a fast-paced high-pressure environment and required a lot of travel. Once the pandemic hit I knew it was the perfect time to make the jump into the wellness industry, as I had been planning an exit since 2018 and was just trying to find the right time. The pandemic gave me that shift I needed to focus on my learning and getting qualified for my new career. I quickly trained in wellness coaching, transformational life coaching, Neuro Linguistic Programming (NLP), hypnotherapy, vinyasa yoga, breathwork and meditation, and I am currently also studying nutrition coaching and yin yoga. I don't think the learning will end now, it's just continual development in this field.
We are all based in Glasgow, but travel all over Scotland and the UK for retreats, workshops and corporate events. For example, we have partnered with Highland Coast Hotels to launch the Highlands Wellness Retreat in Unapool in March 2023.
How did you get together with the other coaches?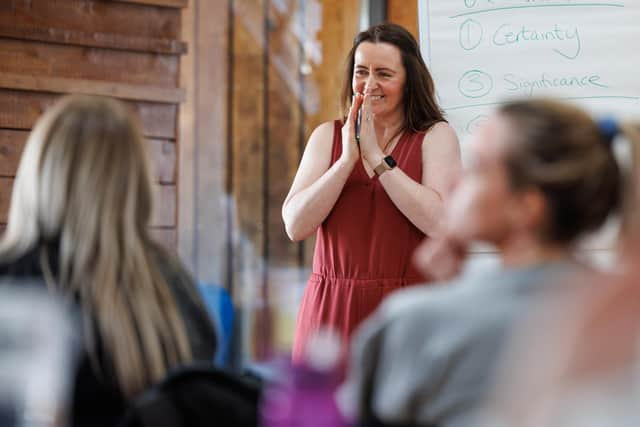 Co-host James and I have been friends since we met at university over 20 years ago. We always knew we would do something special together, but it's taken years to fine tune all the ideas and find our own path individually, then ultimately create this experience together. Kenny is James' fiancée and also has the most wonderful energy – he is such a special addition to the team. My husband Brendan takes our beautiful images and videos which we then use for marketing, social media and to share with guests. He is also our hands on technical support and having the additional skills in such a tight team really helps us deliver the events in the way that we do. People frequently comment on the bond we all have and how lovely it is to see that in a working environment.
How will this differ from The Wellness Festival in Edinburgh and other retreats?
Our offer is a unique fusion of wellness content and unmistakable team energy. We like to take the client on a specially curated self-development journey throughout the day, so there is a unique flow to the event to achieve the maximum impact. The Wellness Festival and other similar events such as Balance in London allow the guest to browse and discover new brands and ideas – which is great, I enjoy these myself, too - but this is more of a full immersion experience unlike anything I've ever seen.
Is there more demand than ever for wellness events?
We have had thousands of enquiries since we launched our first retreat in Autumn 2021, and it just continues to grow. There is so much wellness content online that sometimes it can be a little overwhelming. People feel like they are lacking something but are unsure of what this is or where to start. They are more aware than ever of the need for self-care following COVID-19, but the old-fashioned methods just aren't enough to get to the root of the problem, so a new approach is needed so that the results can last, what we aim to offer is a foundation, then the work just continues as you grow. Approximately 60 per cent of our customers are repeat guests, who want to stay on the journey with us and continue their personal development. It gives us incredible motivation to ensure we keep delivering.
Will the Glasgow event be a social occasion as well as a learning experience?
Yes, there is lots of interaction and we have a dedicated group chat following the event to continue to support and inspire each other. What we have found is that people who maybe have been lonely or just needed to find some like-minded people will make friends at our events and stay in touch.
Who are you hoping to attract?
There is always a mix, on average 70 per cent women to 30 per cent men. We also have couples and groups of friends and family who come together. Most come alone, and it can be a great way to just focus on yourself and take that time to breathe, a step out of everyday life can give the gift of clarity and direction.