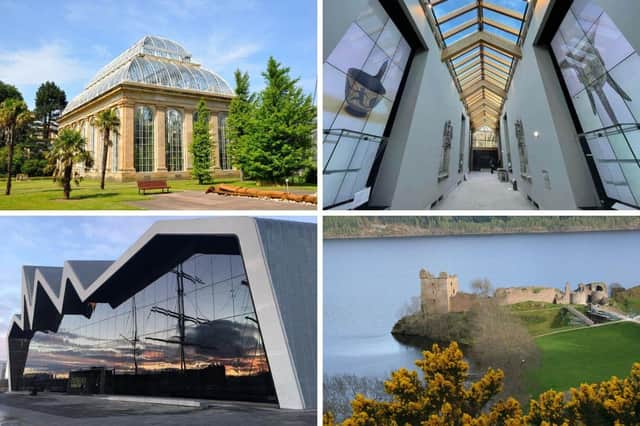 Top Attractions in Scotland: Here are the 11 Scottish attractions that had the most visitors in 2022 - from the National Museum to the Burrell Collection
Nearly two million people visited the number one attraction.
The Association of Leading Visitor Attractions (ALVA) has revealed that its members have enjoyed a post-pandemic footfall boost – with numbers increasing by 128 per cent in Scotland compared to 2021.
The figures were released as the country marks Scottish Tourism Month, and sees Scotland take 11 of the 100 most popular UK-wide attractions.
Bernard Donoghue, Director of ALVA, said: "These figures show that visitors flocked back to their favourite places in 2022 to breathe, heal, repair and to enjoy special moments with special people in special places. The year ended strongly with attractions reporting a very busy Christmas, strong visitor numbers and strong retail sales. People clearly wanted to create special memories with their loved ones after two difficult years and a challenging economic climate.
"We are still experiencing the tourism equivalent of 'long Covid' with many attractions still not back up to 2019 visitor levels due, mainly, to the absence of international visitors, notably from China and the Far East, but I am confident that they will return this year and we will see a continuing healthy recovery."
Here are all 11 of Scotland's top attractions.